Brescia University has received a gift of $50,000 from Old National Bank as part of the Campaign for Brescia University: Gateway to Our Second Century. The gift will be used toward renovations of the Campus Center on Frederica Street, including naming the Admissions Reception area that will be part of the updates made.
The public phase of the Capital Campaign began in October of 2015 as part of a strategic plan by the university to meet the current needs of the institution, as well as position Brescia to excel in the years to come. The first phase encompasses updates to the current Campus Center, which opened in 1989, including an expanded gymnasium and walking track, the addition of a health and wellness center, a remodeled cafeteria, as well as a brand new Athletic Hall of Fame, Snack Bar, Spirit Shop, and Enrollment Center.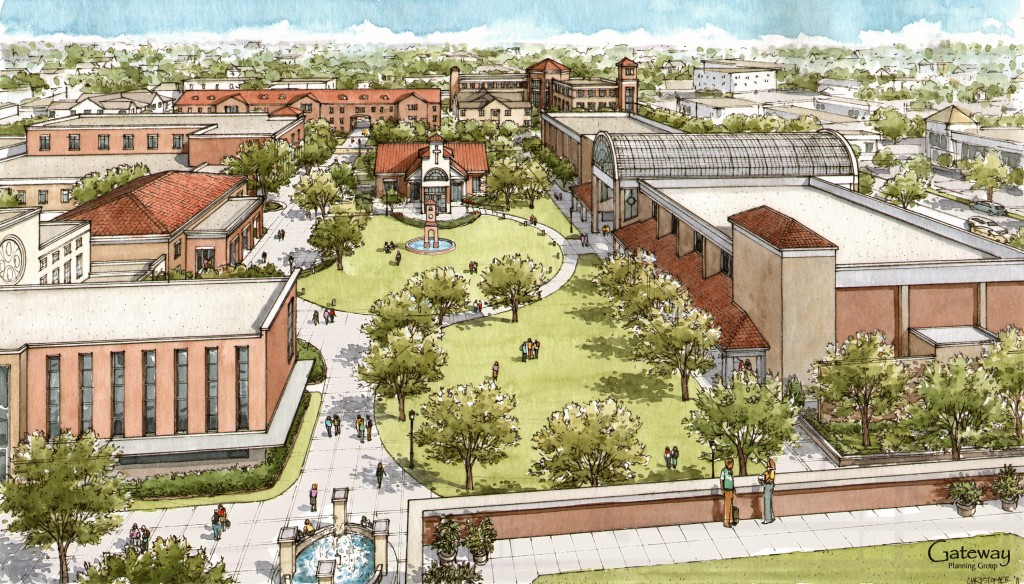 "Brescia is grateful to Old National Bank for its confidence in our mission to use education to make a difference in the lives of our students and community," stated Father Larry Hostetter, President of Brescia University. "Old National Bank's generosity gives testimony to the bank's deep commitment to this community and their willingness to support education as a powerful force for positive change."
"Old National is pleased to partner with other local organizations and individuals to help make this important capital project a reality for Brescia University," said Wade Jenkins, Old National Market President. "These new and renovated facilities will help to accommodate the increased student enrollment while also improving the infrastructure and architecture of the campus and downtown Owensboro."
Old National Bank was established in 1834 on the banks of the Ohio River in Evansville and today has more than 160 banking centers. Based in Evansville, Indiana, they provide services to individuals, families and businesses in the Indiana, Kentucky, Western Michigan and Eastern Illinois region. As a community bank, they play a critical role in providing financial services to the community, placing value in their commitment to building long-term, highly-valued relationships with their clients.
Construction the Campus Center is slated to begin in early spring with a projected completion date of January 2017.