City Engineer, Kevin Collignon, presented plans for an east trail extension to the Greenbelt at a public forum Thursday evening at City Hall.
The new connection will pick up at Huck's on 54 and Ragu Drive/Byers Avenue, follow the pavement that was the old eastbound ramp onto the bypass, then follow the eastbound lane of what used to be the bypass. The new extension will end in a parking area at what is now KY 603 (Hospital access road off Pleasant Valley exit).
Director of Parks and Recreation, Amanda Rogers, said the city will consider building restrooms in the parking area if the budget allows.
The new extension adds 4,500 feet of paved path to the Greenbelt, which is expected to be connected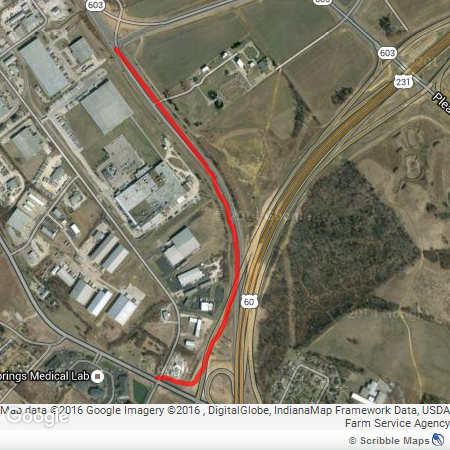 in the next calendar year. The City is trying to partner with the Gateway TIF project. "Using existing pavement provided a great opportunity to add the extension economically," Collignon said.
In the future, Collignon says the new extension could potentially allow connections to downtown, the Owensboro Health campus, and eventually out to Yellow Creek Park. "The City has had conversations with the developer for Gateway Commons about connecting to that development as well," he said.
An existing sidewalk on Byer's Avenue connects the new extension to the Horse Fork Creek section of the Greenbelt.  The crossing at Huck's on 54 already has a traffic signal with signage and a marked crosswalk.
"The ultimate goal is for the Greenbelt to completely connect from the east end all the way to the west end," Rogers said. "This was the time to add this piece because we could do it at such a bargain."