There I was staring at the ceiling while seeing stars from the blinding bright lights, or was I just that near to unconsciousness? Beep, beep, beep. Deafening machines attached to my body seemed to be counting down the seconds to my own calamity. The blur of numerous faces streaked past my vision as the buzz of their voices shared in the apprehension of the thoughts and cries inside my mind. How did I get to this place? How will I get out?
The cries of a newborn baby are sweet and refreshing sounds after nine long months of pregnancy and hours of laboring. Our hearts were full, and we immediately believed that nothing would steal that newfound joy we experienced at the birth of our first-born. She was perfect. That December 6 our lives were forever changed at the arrival of our greatest blessing.
As a new mom, I tried with all my might to appear as though I had it all together, no questions asked. It didn't matter how much pain I was in after the birth of my daughter, how little I trusted my instincts to care for this baby, or how much I over-exerted my body in the days after coming home. Through excruciating pain in the following weeks, I pressed on through Christmas gatherings, church functions, and family visits with my brave face so that no one would suspect I couldn't handle my new responsibilities as a mom.
On a cold and dreary New Year's Day, my husband suggested we go to Target for a few necessities. I agreed, but asked if I could grab some coffee and sit in the front of the store while he shopped. After saying "Hi!" to some good friends of ours as we entered, I sat at a table with a white chocolate mocha in one hand and my daughter napping in her car seat on the floor next to me. I attempted to breathe in the calm despite the overwhelming pain I was experiencing.
In an instant as I sat at the table drinking my mocha, I began to hemorrhage as intensely as an arterial bleed. I immediately called my husband, and then called my dad who was on duty as the Battalion Chief of the city fire department.  My dad assured me that he would be on his way to the store and to call 911. Dad described the scene in Target that day as having looked as if someone had been massacred where I was sitting. He assisted the EMTs as they got me to the ambulance and off to the emergency room. My husband found our friends that were still in Target so that they could take our baby girl while he joined me at the hospital.
As my bleeding relentlessly continued, I started to hear the murmur of doctors and nurses scatter throughout that ER trauma room. Nurses squeezed bags of blood into my IV, the doctor examined my bleeding, and my trembling body was being probed and prodded. But all I could envision was that sweet, napping face of my baby girl as she sat in her car seat on the floor at Target. Would that be the last time I saw her? Is my husband going to have to raise her without a mommy? How did I get here?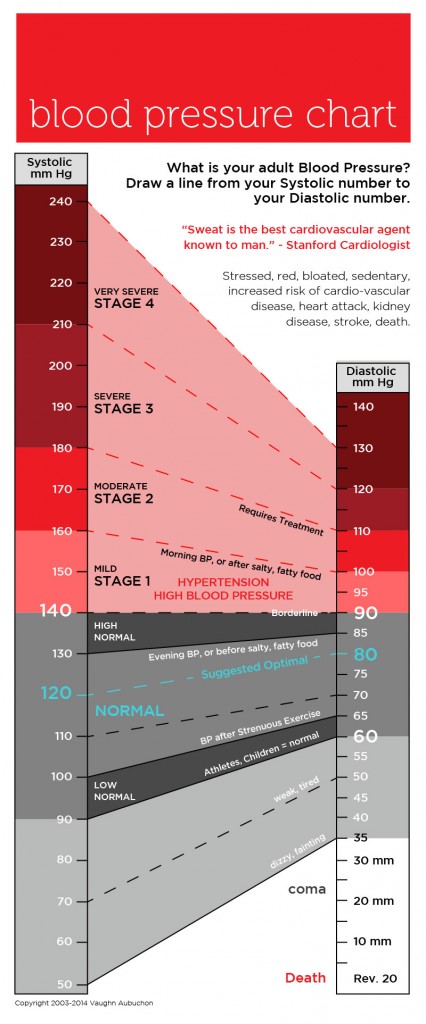 The ER doctor came into view and explained to me that my OB/GYN was currently in the hospital and was meeting us in the surgery room. Stopping this vigorous bleeding was the only item on the agenda. I came through surgery with the bleeding under control, but by that time, I had already lost over half of the blood in my body. As I awakened from the anesthesia, my body was adjusting to the amount of blood I had lost. My blood pressure dropped to 50/30, and I became unresponsive (see blood pressure chart). With medicine and six bags of blood during my stay in ICU, I was eventually able to raise my blood pressure to 90/60. About a week after I entered the emergency room that New Year's Day, the doctor permitted me to return home. It took several months to rebuild my physical strength, but healing my mental scars requires that peace that passes all understanding.
This story neglects some of the details like how I ran a fever while in the hospital with no known indicator as to why. Or how a husband was thrown into the role of super dad, nurse, counselor, and protector at a heightened state almost instantly. It omits the part where a new mom was not allowed to see her three-week-old newborn baby during her stay in ICU. The story definitely forgot to mention that two years later, that same mom still experiences physical and emotional struggles as a result of this trauma.
But this suffering has also been one of my greatest blessings in life. I believe that there are no such things as coincidences in life because God reveals His faithfulness through the plans He has ordained for our lives. Each part of my story exposes times, people, and places that were worked together much better than any coincidence could ever be explained. I also now have the opportunity to share this story that strengthened my faith and my family through trials.
My utmost admiration is also given to the men and women who gave blood before January 1, 2014, because up to six different people were a part of saving my life through their donation. What made it even more special was the fact that my dad holds the record for blood donation in all of western Kentucky, over 65 gallons donated. As my one-year anniversary of this event crept up on me, my husband and I decided to hold a blood drive in honor of those who chose to give to save my life that New Year's Day. Several family members, friends, and even strangers came to support this cause and contribute to someone else's story. So this year marked my daughter's second birthday as well as two years since my New Year's Day need to replenish two-thirds of my blood lost. We celebrated again with the Western Kentucky Regional Blood Center with our annual blood drive to get the opportunity to share this story as well as ask others to give the gift of life to someone else.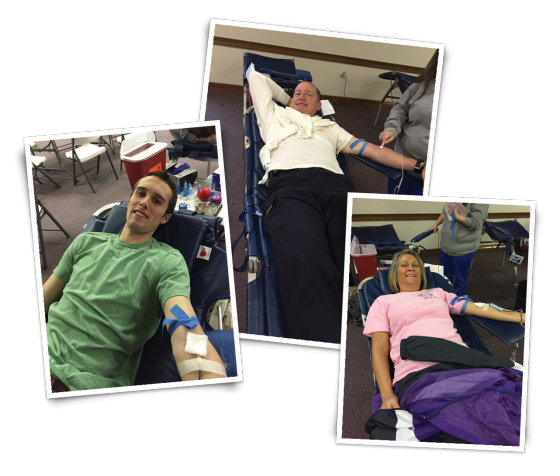 As we celebrated Christmas this year and the season of giving, what better act of generosity than to anonymously choose to save another person's life? In 2016, this would be the easiest resolution you make.
This article was published in the January/February 2016 issue of Owensboro Parent.