Photo by Rebecca Adler
Rhonda Vincent is no stranger to Owensboro. She performed at ROMP in 2019 and had the honor of being featured on the first episode of the first season of "My Bluegrass Story," a TV show that was filmed on location at the Bluegrass Music Hall of Fame & Museum. On March 24, Rhonda and her band, "The Rage," will take the stage at the Bluegrass Music Hall of Fame for what is sure to be a fun and entertaining show.
"After 2020, we have a deeper appreciation of getting to play the music we love. With our touring back to normal, thankful and grateful is what we are right now," Vincent said in an email to Owensboro Living when asked what she was most looking forward to in the new year.
The band is working on a new project, so fans can expect to hear some new tunes at the show on March 24, but Rhonda says we can also expect the same level of energy she is known for. "We love performing the music but we also love having fun, and do our best to be sure everyone has as much fun as we do."
Getting to Know Rhonda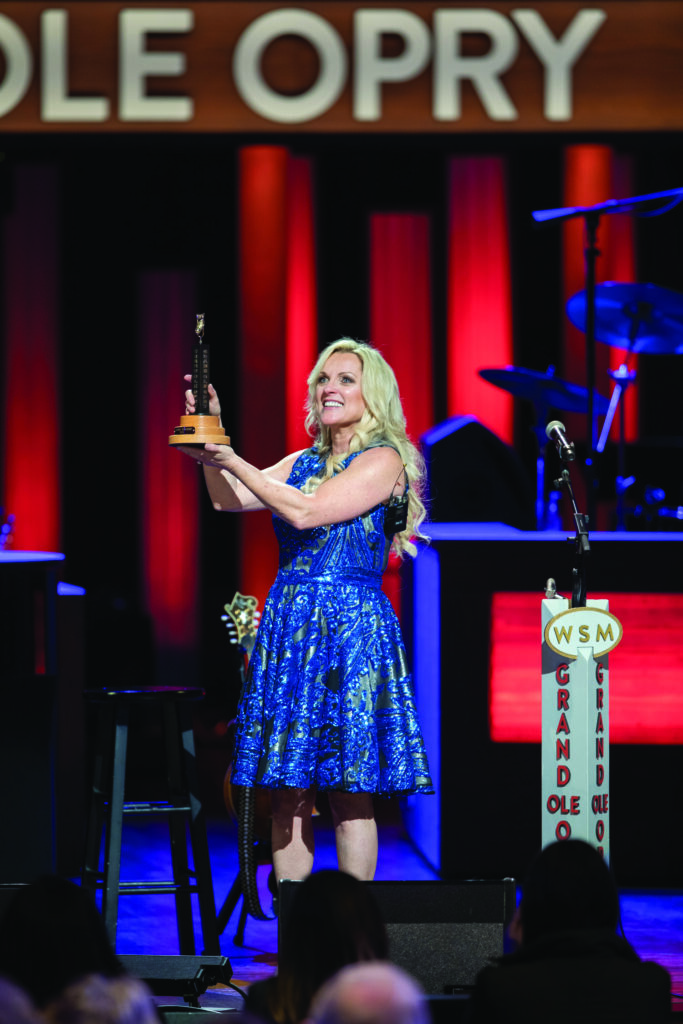 Originally from the tiny town of Greentop, Missouri, Rhonda's musical heritage traces back 5 generations of the Vincent family. Her daughter Sally is now continuing the musical tradition into the sixth generation.
Rhonda credits her father, Johnny Vincent, and Grandpa, Bill Vincent, as direct influences. She mentioned them on her episode of "My Bluegrass Story" when she reminisced on how they waited for her to come home from school every afternoon so they could play music together until supper. Then others would come over and they'd keep playing and singing another couple hours. That was just normal life for her growing up. As for other influences, she remembers listening to the Osborne Brothers, Lester Flatt and Earl Scruggs, Loretta Lynn, Connie Smith, and The Grand Ole Opry radio broadcast every Friday and Saturday night.
Singing seems to have come naturally to Rhonda. According to her bio, she started singing harmony with her parents to the "Happy Birthday" song on the way to a birthday party when she was 3 years old. Her first recording came at the early age of 5 years old when she sang two songs on a Sally Mountain Singers album. (The Vincent family had a radio show called "The Sally Mountain Show" where Rhonda became a featured singer.)
She's also a gifted instrumentalist. Her dad, Johnny, bought her a snare drum for her 6th birthday, a mandolin when she was 8, and after that she learned every stringed instrument she could get her hands on. That mandolin, by the way, is now in the "My Bluegrass Story" exhibit in the Bluegrass Hall of Fame & Museum.
Her turning point came when she was a teenager, when the general manager at the Grand Ole Opry happened to be in the audience and heard Rhonda performing with her family at Silver Dollar City in Branson, Missouri. A week later, the Vincent family got a call inviting them to appear on the Opry.

Rhonda spent what she calls her "musical college years" recording for Giant Records and learning about the music business from Nashville's best. Her pivotal bluegrass album, "Back Home Again," transformed Rhonda Vincent into the All-American Bluegrass Girl, and she was crowned the "New Queen of Bluegrass" by The Wall Street Journal in 2000. Her lifelong dream came true when she was inducted as a member of the Grand Ole Opry on February 6, 2021.
Today   
These days, Rhonda and her husband of 39 years live in Lake of the Ozarks, Missouri.
"My husband and I love the laid-back atmosphere," Vincent said. "We lived in Kirksville near my hometown for most of our married life, so our kids would grow up in a small school. The entire school from K to 12 was in the same building. We're definitely not city people. We prefer a country feel, with deer and turkey roaming our property." She says it's her favorite place to reset before going back out on the road.
Though they still have a place in Nashville, Vincent still considers Missouri "home" and has never forgotten her small town roots. I asked Rhonda if her hometown, Greentop (northwest Missouri), was similar to Owensboro. "My mom still lives there in the same town we grew up in. It's truly a sleepy little town and I love it. When I visit there now, there's an instant relief from any stress or worry. It's just a quiet town of my mother and dearest friends. I think my friend 'Toadie' is 94. I love going to visit with her. She doesn't have internet or cable TV. She listens to the radio for her news, and reads the newspaper. It's a simple life, and I love it."

Coming Back to Owensboro
That small town sentiment and lifetime of musical influence will be on full display when Rhonda takes the stage at the Hall of Fame on March 24. It's just who she is, living her best life.

What does Rhonda think about performing at the Hall of Fame & Museum? "The new facility is stunning. I love that bluegrass music has a home."