Photos by Jamie Plain
City Walk opened its doors in 2017, only as a lunch destination in the beginning.  When it became evident that locals were a fan of the new eatery's laid-back atmosphere and original yet familiar dishes, City Walk then expanded to offer a dinner menu, as well.
"We've been growing ever since," said restaurant owner and manager Travis Tong. "We made it through COVID by offering family-style meals to-go and have been going strong ever since. We have never really done a lot of marketing; fortunately, we've been able to rely on growing our business by letting our customers get the word out. We focus on great customer service and food quality, and let the word spread."
Travis grew up in the restaurant business. His father, Anthony Tong, was the former chef of Gabe's Tower and Chef's Kitchen. Travis tried his own hand at being a restaurateur with the opening of Brickhouse Pizza in 2014 and the Local in 2016.
"Third time's the charm," Travis joked. "With the experience from those two places under my belt, the foundation for success was laid for City Walk."
The name "City Walk" was chosen to tie in with the names of some other downtown businesses such as River Walk Barbershop, demonstrating the new restaurant's desire to join the already existing downtown vibe and add its own unique flavor.
"We love being a part of the downtown scene," remarked Travis. "Our vibe is comfortable but not too elevated. Some customers show up in business suits, some in work clothes. Some order high-end steaks, others get burgers. There's a little something for everyone."
City Walk's dishes are traditional, yet unique, or as Travis described, "Meals you don't normally see any more in Owensboro."
"We offer a made-from-scratch chicken cordon bleu. It's comfort food, but not common anymore. We also have staples like meatloaf and catfish, and have become known for our high-end steaks."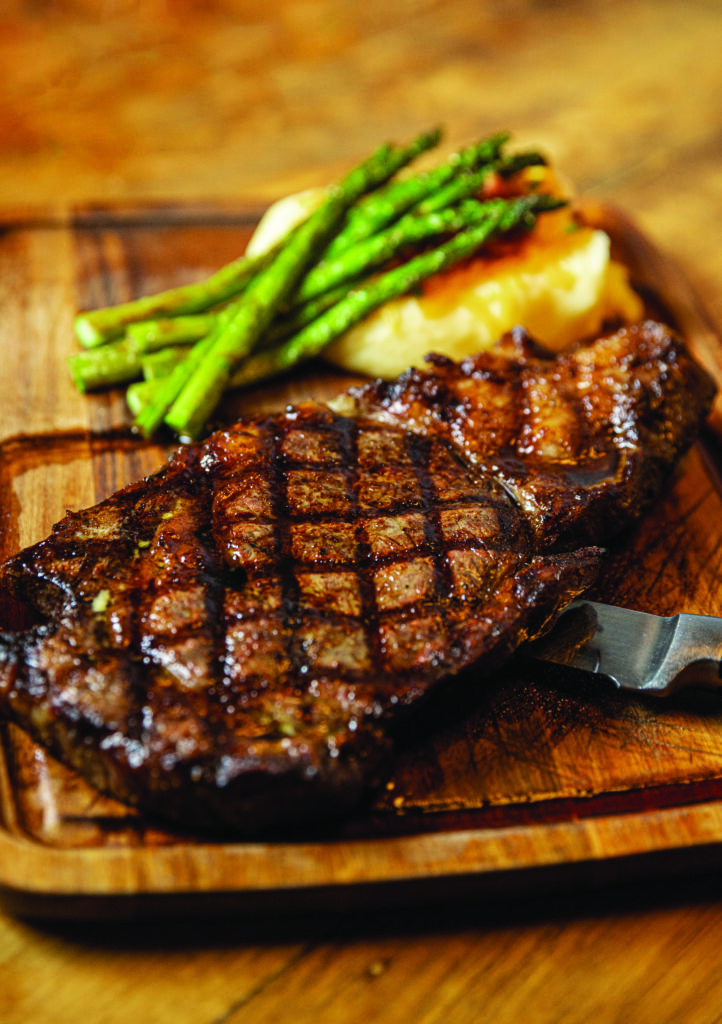 Creekstone Farms out of Kansas raises pasture-fed Black Angus cattle that are finished with high-quality, corn-based feed ration, and are one of the suppliers for City Walk's steaks. These grilled filets paired with add-ons like sauteed mushrooms and onions or bourbon glaze with bacon crumbles are a rare find for the steak lover. Another treat for those with refined palates is City Walk's beef wellington.
From flatbreads to baked mac and cheese to bourbon glazed pork loin, the lunch menu ranges from casual fare to gourmet and comfort food. City Walk's convenient location offers a perfect venue for hosting business meetings or casual luncheons.
City Walk also has an exciting cocktail and spirits assortment, including staples like sangria and the traditional Bloody Mary, as well as a long list of bourbons for the barrel-aged whiskey connoisseur. Their wine list boasts a 2014 Silver Oaks cabernet, for those celebrating special occasions.
"We do have some rare bourbons," noted Travis. "And an occasional Pappy. There's a nice selection, but not too many choices to be overwhelming."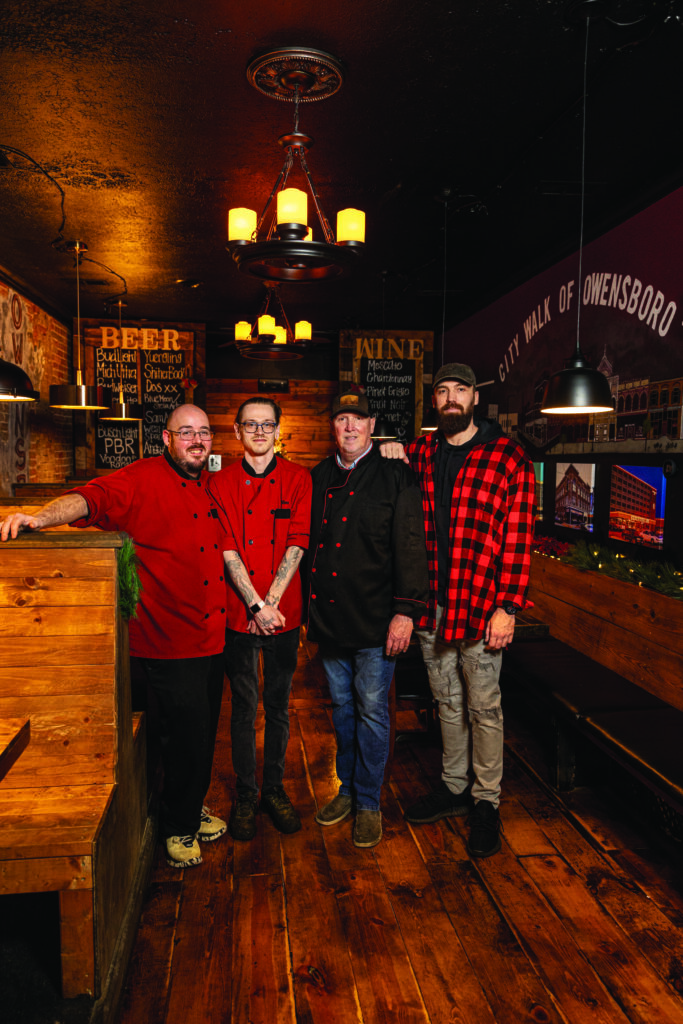 The restaurant's atmosphere is part of its allure, as is evident from the attractive and comfortable furnishings. From the hand-crafted tables made from bourbon barrels outside, to the tables, bar and hostess stand to the rustic flooring, the same attention to detail that guests find in the menu can be seen in the building itself.
Having a hard-working and loyal staff is another key ingredient in the restaurant's success. "The core kitchen crew and chefs that we have today are the same ones as the day we started. Not having turnover has helped us to be consistent and cohesive with our menu and quality of food. And I couldn't be more thankful for them."
Added Travis, "We are grateful for the community and the people who support us. We want people to feel welcome here and to come to City Walk and just relax with family and friends and make memories.  Looking to the future, we hope to become a permanent fixture in downtown Owensboro for years to come."