This article first appeared in August-September '17 issue of Owensboro Living . 
How can summer be ending already? It seems like just yesterday it was Memorial Day! The good news is, with the end of summer comes summer sales, and that, my friends, is the best time to shop.
Because I love summer shopping so much, I'm especially excited to bring you these looks from some amazing local boutiques. As you know, the thing about Kentucky is that you never really know what the weather will bring. It could be 90 degrees in September and it wouldn't surprise me one bit. That is why this is the best time to snag some great summer deals! Not only will you be happily surprised when you get out your summer wardrobe next year, but you'll also get to wear these late finds for at least another month this year! We'll talk layering in the fall, but for now let's focus on these warm weather styles.
[tw-divider]Blush Boutique[/tw-divider]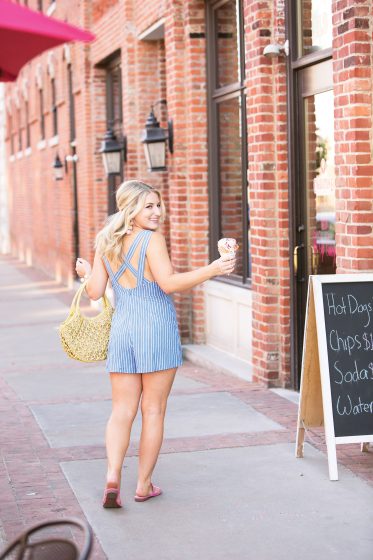 Romper: $32 | Earrings: $12 | Purse: $39 | Bracelet: $18 | Ring: $16
Blush Boutique  |  1020 Halifax Drive Suite 101  |  270.240.1974
The first piece is this romper from Blush Boutique. Blush is new to town, so let's give them a warm welcome! What I first noticed when I walked into Blush was the charm and atmosphere of an upscale boutique, followed by the pleasant surprise of a lower price point. Everything is very reasonably priced, and the girls are more than willing to help you pick an outfit, and have just as much fun as you do! They have a large jewelry selection as well, so go check them out! Follow them on social media @blushboutiqueobky and stay up to date on new arrivals and sale merchandise.
[tw-divider]Peacocks & Pearls Boutique[/tw-divider]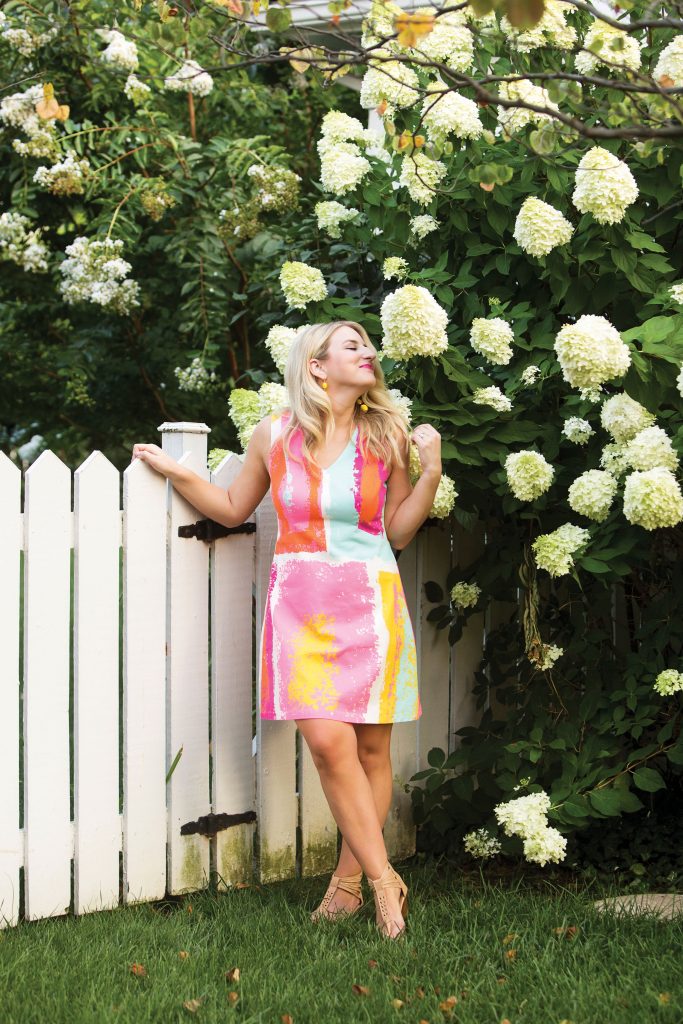 Dress: $157 |  Shoes: $63  |  Earrings: $19
Peacocks & Pearls Boutique  |  4431 Springhill Dr  |  270.926.SHOP (7467)
How fun is this Julie Brown dress from Peacocks & Pearls? The bright colors immediately drew me in! It's ideal for a wedding shower, night out, reunion, or even church. Pair it with wedges or flats depending on the occasion, and add these fun yellow bauble earrings for just $19. You'll be amazed at how long you can make this look work. Throw a sweater on when it gets a little cooler and you're good to go. Don't be afraid of bright colors!
Peacocks & Pearls seriously loves their customers, so much so that they will be hosting a special event later on in August just to celebrate you guys! Check their social media for more details on the event, and be sure to follow them on Instagram @peacocksandpearlsobky while you're at it.
[tw-divider]Excursions[/tw-divider]

Dress: $212  |  Belt: $67  |  Earrings: $72
Excursions  |  2738 Frederica St  |   270.926.8388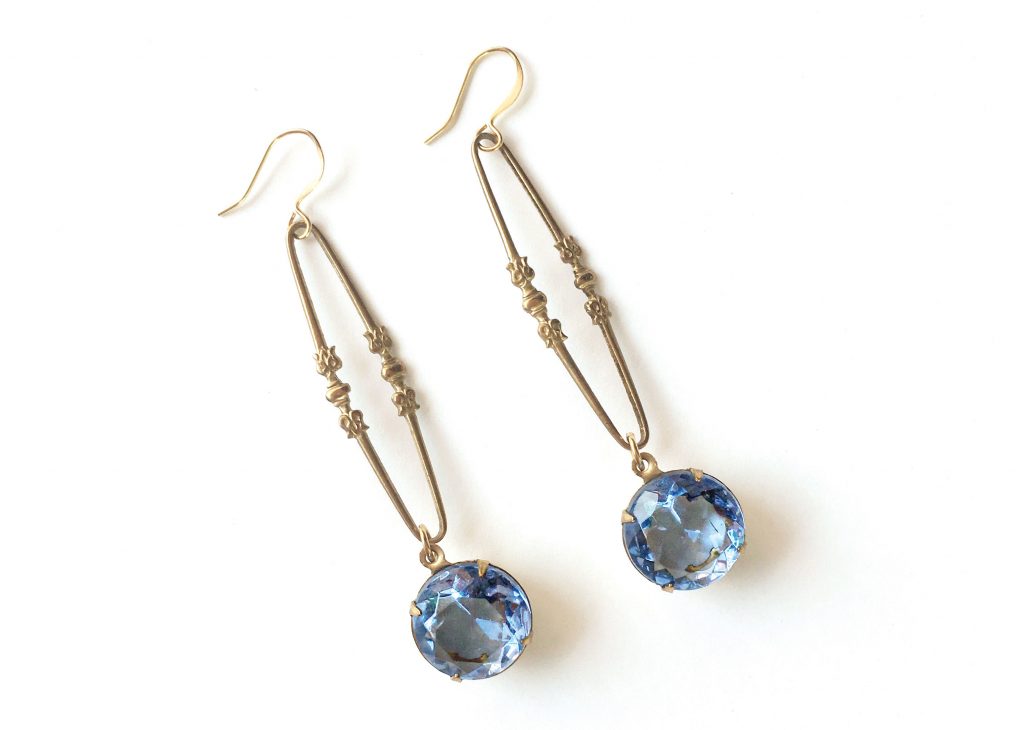 If you're looking for something amazing for a night on the town, look no further than Excursions. Of course they have casual wear too, but their dress up game is off the charts. I'm not only in love with this pretty purple color, but also how comfortable this dress is! This belt can be styled so many ways and with countless outfits in summer as well as in the fall. Excursions is currently offering tons of great markdowns already that you have to see to believe! Follow along on Instagram @excursions_owensboro.
[tw-divider]Bella Ragazza Boutique[/tw-divider]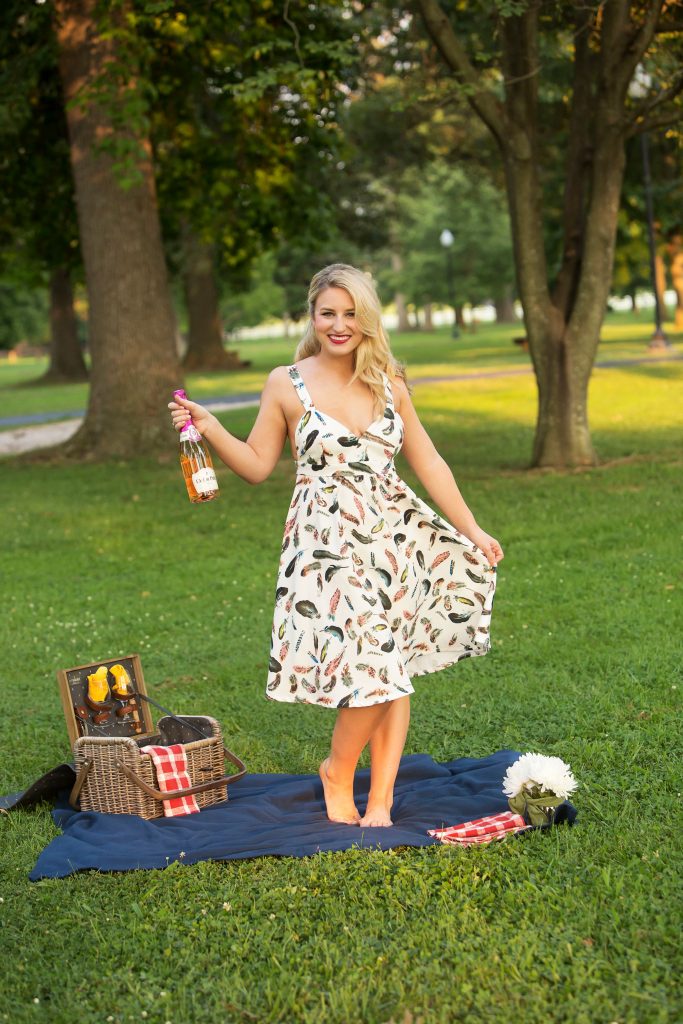 Dress: $32
Bella Ragazza Boutique  |  120 W 2nd St  |  270.926.9546
I'll be the first to admit that the midi dress phenomenon doesn't usually work well with my height of five-foot-two-inches. However, when I put on this fab little number at Bella Ragazza I was blown away. I mean how cute is this? Go for it, short girls! I was imagining some retro vibes in the dressing room and I think we got it right! This dress style is so classic and can be worn by so many different age groups. This dress was originally $44 and is marked down to $32! As if you needed another reason to get out there and shop! Stay up to date on summer markdowns by following them on Instagram @bellaragazzaboutique.
[tw-divider]Embellish Boutique[/tw-divider]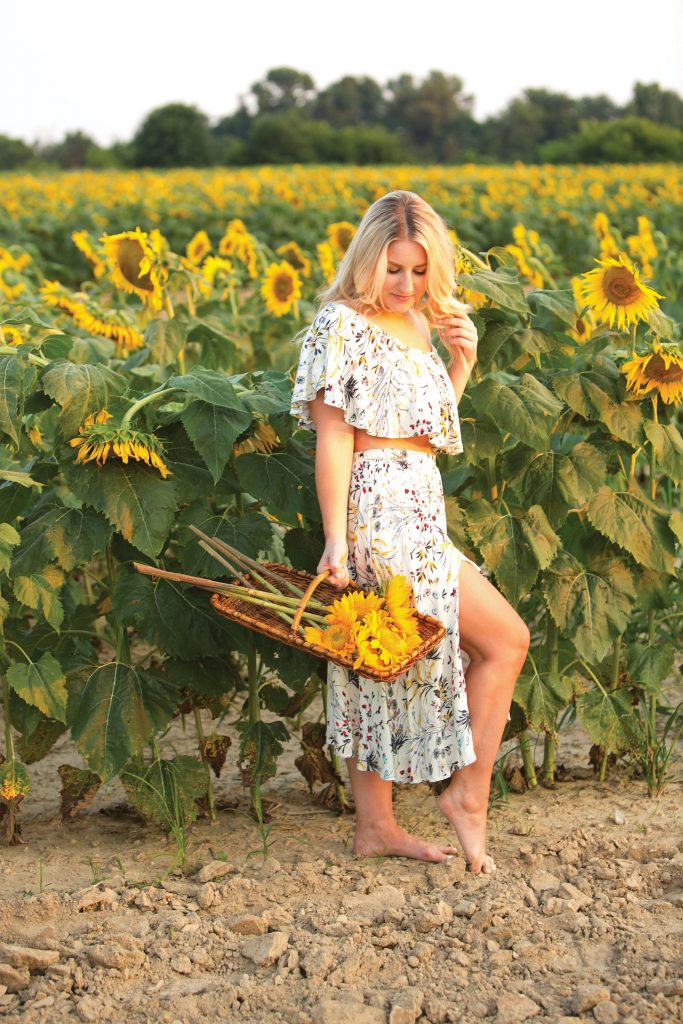 Top & Skirt: $114  |  Earrings: $34
Embellish Boutique  |  2920 Frederica St  |  270.344.1371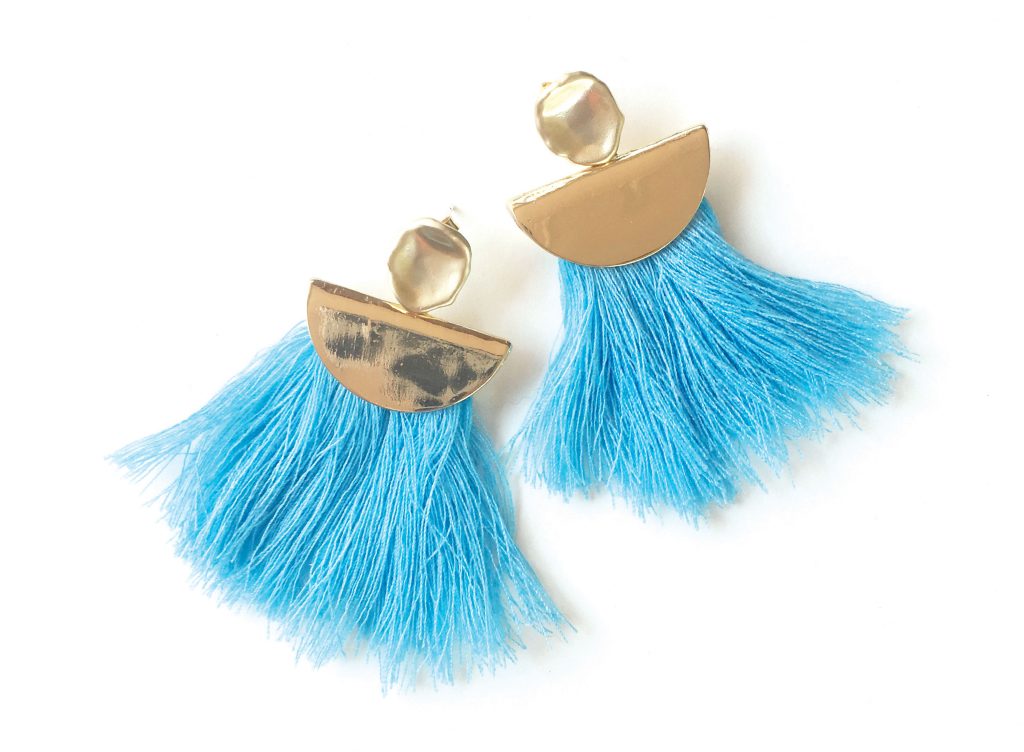 I've always wanted to skip around in a sunflower field, so when I saw this two piece set at Embellish I immediately knew it would be a match. The great thing about a two piece set is that it can be worn so many different ways. The skirt could go with a variety of tops, and vice versa. This off the shoulder top can be worn completely off the shoulder or partially, as I did. Everything I tried on at Embellish was a showstopper. If you haven't checked them out you are missing out! Follow them on social media to stay up to date about summer sales! Their Instagram is @embellishme2.
Everyone is starting to get fall merchandise in, which means it's time to mark things way down. Blush, Excursions, Peacocks & Pearls, Bella Ragazza, and Embellish will be having their End of Season Sales on August 11th and 12th, so be sure to shop at each individual store! (Maybe you will even find some great fall looks too!) This annual summer sale will hold the LOWEST MARKDOWNS OF THE SEASON, so be sure to attend! Follow your favorite local boutiques on social media to see which ones are participating! Good luck!