Play time at French Lick Resort may start at the casino and sportsbook, and it doesn't have to end there. This is more than just a gaming destination.
It's a quiet weekend at West Baden Springs Hotel for just the two of you. It's a spa afternoon for the girls. And a bucket-list golf outing with the boys. It's the grown-up escape with a world of possibilities.
It's time to choose your own adventure. Here's 5 things to keep in mind for planning a French Lick Resort getaway soon: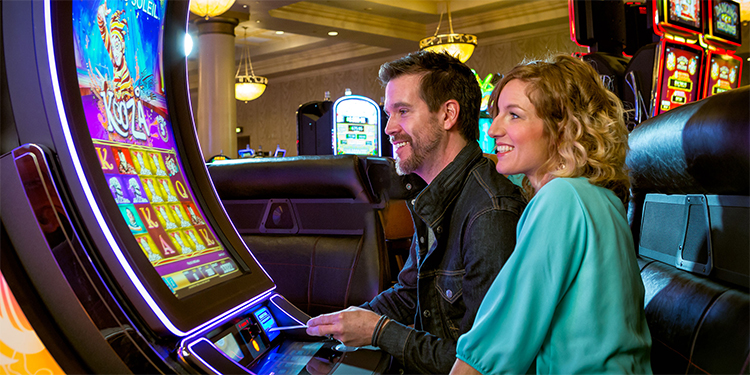 #1: There's More to the Gaming Experience Than Ever: For starters, the newly opened sportsbook inside French Lick Casino provides thousands of different ways to lay down bets on dozens of different sports — everything from badminton to basketball. And the accompanying sports viewing area is where you can do some serious lounging. Big screens, plush seats, drink in hand — it's your resort living room.
What else is new in and around the casino?
• A new casino floor layout. A smoke-free atmosphere now greets all guests at the casino entrance. There's still dedicated smoking and non-smoking sections, with more space now added to Indiana's largest non-smoking gaming room.
• 50 new slots among the 900+ total new and classic slots on the casino floor.
• 20 craft beers, wine, cocktails and pub grub now steps away at Valley Bar. Right next door to the casino, the newly opened Valley Bar is the answer to those late-night cravings. And as the resort's only 21-and-over restaurant, this is the go-to spot when you want to hang with an adult crowd.
#2: See Two Greats of Country Music: You've got two chances over the next few months to see two of country's biggest acts up close. Catch Clint Black in concert at the resort on Saturday, May 16 and don't miss Trace Adkins on Friday, July 3 for one of his always-fiery shows. Here, there's never a bad seat in the house.
#3: Take "Spirited" Side Trip: No matter your drink of choice, this is where everyone's happy. Housed in the same building, French Lick Winery and Sprits of French Lick Distillery are a must-do day trip.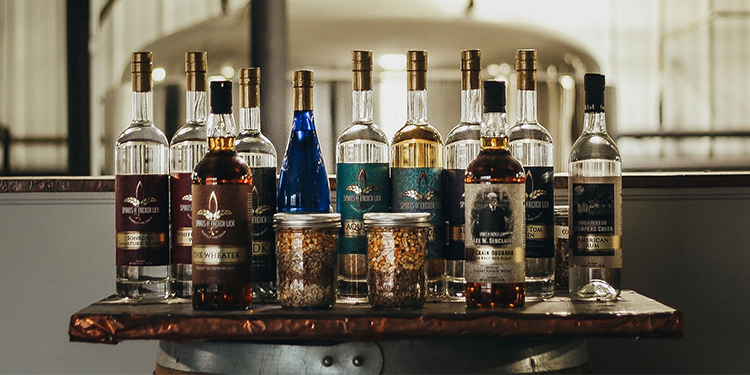 Tastings at the winery are $6 for eight wines, or you can order up a wine flight, wine slushie or craft cocktail. Plus, you'll get a complimentary tasting of their two featured wines of the month. Plan your visit around lunchtime, as the winery is also home to an Italian café.
The distillery is an even more immersive experience, as Spirits of French Lick offers tours of their facility by appointment on Saturdays. Afterward, you can try any four of their home grown and produced spirits in the tasting room. (Actually five, as they'll throw in a vodka tasting for free.)
#4: Take Date Night Up a Few Notches: Another dinner date. Another restaurant. *Ho-hum.*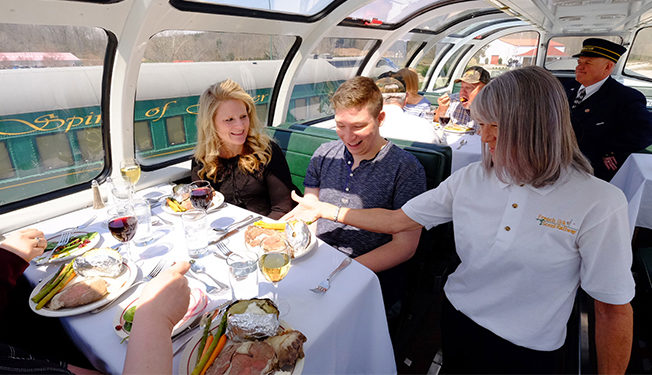 Date nights are meant to be special, so when it's time to punch up your usual routine, there's several unique events and venues that'll have you wondering, "Are we really still in the Midwest?"
Reserve a table at one of the Friday culinary events held under the fabulous West Baden Springs Hotel dome, such as Wine Pairings with hors d'oeuvres, or a Wine & Dessert Soirée. A Sunday evening Sunset Dinner at The Pete Dye Course — with its 40-mile hilltop panoramic vistas — is a meal and a view with a serious "wow" factor.
Or, climb aboard a Dinner Train on the French Lick Scenic Railway. Savor dinner with a view, touring the Hoosier National Forest Hills and the 2,200-foot Burton tunnel over the 2 hour and 30 minute ride. Each table seats four guests, so join some friends for a double date — or participate in the age-old dining car tradition of making new friends while enjoying your dinner. Other experience such as Chocolate Tasting Trains and Bourbon Tasting Trains are offered by the Railway on select dates.
#5: Tee Up a Golf Getaway: You know that golf trip you've been talking about? The one you and the guys have been discussing forever, but never pulled the trigger on?
Now's the time to tee one up.
French Lick is one of the few places in the country to play courses by designers of different eras together at the same resort. Together, the classic Donald Ross layout and Pete Dye's modern marvel make for one bucket-list golfing destination. Stay-and-play packages include unlimited access to the resort's third golf course, the 9-hole Valley Links. Or, customized packages can be built for groups of 8 or more.
And, with French Lick Casino right around the corner for before or after your rounds, this is a golf-and-gaming mecca where you can play all day.
(Paid Advertorial)