It's been 10 years since local singer-songwriter Andy Brasher released a solo album. And although his latest LP, Myna Bird, will not be available in its entirety until April 3, the collection of introspective songs is already gaining buzz from top-rated music publications such as Billboard and Vents Magazine.
According to RJ Frometa, editor and writer for Vents Magazine online, "Kentucky's Andy Brasher brings fresh energy to the Americana music scene through his vivid storytelling, soulfully captivating vocals and mastery of his instrument — all of which are on full display with his stunning debut solo release, Myna Bird."
The release of the first track on the LP, "21," was also announced in an online article by Billboard. While Brasher's team sent out premiere tracks of the single to several publications, he was surprised to receive such a positive response so quickly.
"I'm very happy about the buzz," Brasher said. "I've never been written up in a Billboard article before, so I was very excited. I knew before the press release that Billboard was on our shortlist to premiere, but I was under the impression that it would start a little lower on the totem pole — so I was kind of blown away."
Myna Bird has been five years in the making, with the last year building up to the LP's full release. According to Brasher, he started laying the basic tracks for the record at the famed Blackbird Studio in Nashville in April of 2015. Last March, he released "Day of the Trial" and began shopping music labels. While he received several offers, Brasher determined that his best decision was to assemble a strong team around him and release the LP independently.
That team consists of producer Harry Smith from Brasher/Bogue, multiple Grammy award-winning producer Ross Hogarth (Van Halen, John Mellancamp, R.E.M.), marketing specialists Vinny Rich (Dave Matthews Band) and Adam Pollock (U2, Def Leppard), project manager Ali Cosimini, and an array of talented musicians and publicity and media assistance from Baby Robot Media.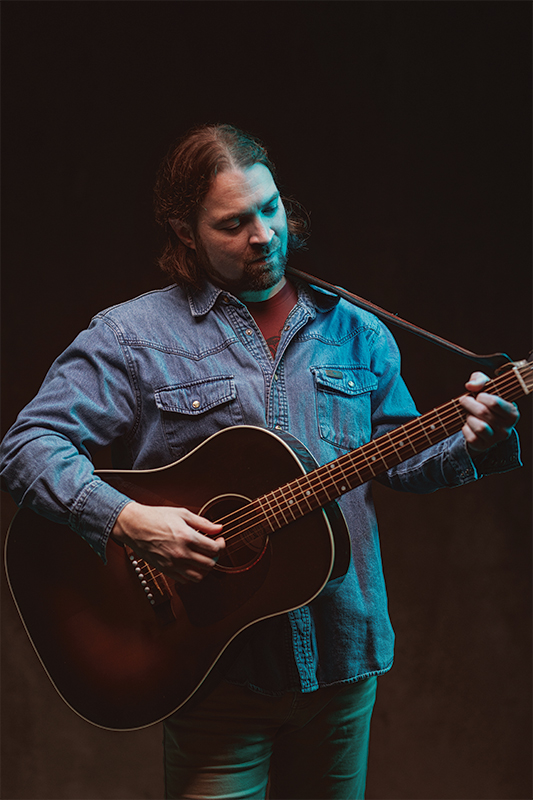 "It's sort of an a la carte business," Brasher said. "In my scenario, I had to build that team so I could do it on my own, because they have the resources and are very connected in the industry. They do a lot of things management companies or record companies might take care of. They're helping me in the capacity of distribution mostly, but they do a little bit of publicity and make sure your music is distributed digitally."
The distribution plan for Myna Bird was to release a single a month from January until April. Following the January release of "21," Brasher shared a more tender ballad on Valentine's Day. "If She Loves," Brasher said, is a personal love song he wrote for girlfriend Tamarra Miller that he hopes resonates with others.
"I think I've matured to the point where I can still write honestly and where I can tell those stories in my own language and on my own terms," Brasher said, adding that he found freedom in being able to write truthfully and honestly about things without worrying about what people would say.
What Brasher said he is most looking forward to with the new album release is finally being able to share his original songs with his fans in a format where both the digital and lyrical quality are equivalent.
"We had been sitting on this album for a long time, so we decided it was time to release something for public consumption and get a little feedback," Brasher said. "I did not plan on taking 10 years to do that, but I wanted to make sure I didn't release anything commercially prematurely. There's a lot of anticipation that can be built up over 10 years, so we were salivating for public opinion."
As for the anticipation of the release, Brasher said he is excited about the final product he and his team have put together.
"I feel like it's the best album I've done. The recording, the production quality, is the best I've ever done," Brasher said.
"With this record, we did our due diligence — we took our time. It's exactly the way I wanted it to sound and is supposed to sound. I want people to think that, too, and enjoy the music that's on there."