Like most weekends in Owensboro, there is a lot going on. In addition to the Owensboro Air Show, here are some other highlights to keep in mind this weekend:
Friday, September 11 * 7:00pm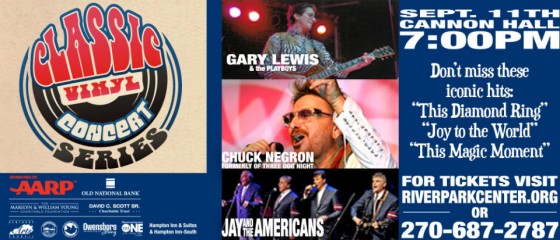 Classic Vinyl Concert Series September 11 at 7:00 PM in Cannon Hall at RiverPark Center. The night will feature Jay and the Americans, Chuck Negron formerly of Three Dog Night, and Gary Lewis & the Playboys.
Sharing a combined 43 Top 40 Hits, each group will perform their own set of iconic titles.  Jay and the Americans first record was "Tonight" from the Broadway Musical West Side Story. The group went on to be known for hits like "Only in America", "Come a little bit closer", and "This Magic Moment." Chuck Negron, formerly of Three Dog Night, was with the group for their eighteen consecutive top 20 hits, eight top 10 hits, and four number one hits with songs like "One" and "Joy to the World." Gary Lewis and the Playboys are most know for titles like "This Diamond Ring", "Count Me In", "Save Your Heart for Me" and many more.
Saturday Morning * Hilliard Lyons Health and Fitness Classic  Details here.

   Saturday,  September 12 * 10:00am – 7:00pm
Country Con, an all-things country expo at the Convention Center featuring live music on multiple stages from local, regional and Nashville-based country music acts, vendor booths with anything and everything a country music fan wants and needs, a mechanical bull, the Bud's Harley-Davidson motorcycle simulator, Kountry Karaoke, entertaining and educational seminars, country-fried food, beer and more! Tickets are $10 and may be purchased online here.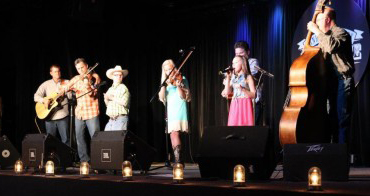 Saturday night, September 12 * 7:00pm
The Lanham Brothers Jamboree will again take the stage at Diamond Lake Resort's Good Time Theater.  Details here…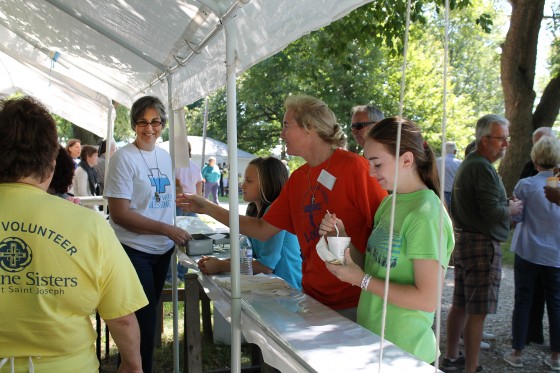 Sunday, September 13 * 10:30am- close
And Sunday is the 45th annual Mount St. Joseph Picnic for the Ursuline Sisters.
Details here…