The Owensboro Public Schools are finalizing negotiations with the City of Owensboro to locate the inaugural Owensboro Innovation Academy in the lower level of the Centre for Business and Research.
The Owensboro Innovation Academy will become a reality in Fall 2015 with a freshman class of no more that 100 students. The enrollment process has begun for Owensboro Public School students as well as for partner districts including Daviess and surrounding counties.
Pending final approval of the lease by the Owensboro Board of Education in December, the Innovation Academy campus will be located in the Centre for Business and Research at 1010 Allen Street. The Centre for Business and Research is a business incubator and research facility that meets the growing demand for lab, research and office space in Owensboro. The center nurtures research, business, and technology and cultivates innovation. The facility is a perfect partnership fit for the new Owensboro Innovation Academy classrooms.
Madison Silvert, president of the Greater Owensboro Economic Development Corporation said the EDC is proud to be a part of this bold endeavor to cultivate the future workforce alongside our growing entrepreneurial community.
"Having the two together will build relationships, new innovations in education and create a pipeline of opportunity for both students and Owensboro businesses," said Madison Silvert, EDC President.
The Owensboro Innovation Academy will be a small stand-alone high school that uses hands-on project-based learning, with an emphasis on technical and STEM (Science, Technology, Engineering, Math) curriculum. Students will be geared toward college readiness. Programs are aligned to degrees at the Owensboro Community & Technical College. The school is affiliated with the New Tech Network, a nationwide consortium of 134 schools in 23 states. Students graduate with a Kentucky high school diploma.
In October, guidance counselors in the partnering school districts began presenting information about the new academy to middle school students and parents, and response has been very positive. Approximately 70 students have registered. A Head Teacher will soon be selected to lead the academy.
"The small size of the academy promotes a positive culture of trust, respect, and responsibility. Students have exceptional ownership of their learning experience and environment and the CBR space is a perfect fit for creating this culture and building the workforce of the future. This hands-on approach is at the heart of the classroom at the Innovation Academy. Students collaborate on projects that require critical thinking and communication. By making learning relevant in this way, student engagement is high," said Dr. Nick Brake, OPS Superintendent.
The smart use of technology supports the innovative approach to instruction and culture. All classrooms have a 1-to-1 computer/student ratio. With Web access and the latest in collaborative learning technology, every student becomes a self-directed learner.
"This project relates directly to our guiding principle of providing a world-class education to students. Any opportunities we can provide for students to experience different ways and exciting ways to learn are beneficial to both districts. From the very genesis of this project, OPS and DCPS have been partners, collaboratively submitting the grant to the Public Life Foundation, which resulted in the initial funding. We've continued working closely together to ready both districts for the initiation of this program. We value our partnership and look forward to the innovative career and technical opportunities this program will provide to many students in the Owensboro-Daviess County community," said Owens Saylor, DCPS Superintendent.
Every Innovation Academy student must choose a postsecondary pathway that engages him/her in a career-oriented technical program or a college-learning pathway. The following pathways are available to students in the Innovation Academy:
Computer Information Technology Pathway
Life Sciences, Bio-Medical Pathway
Industrial Engineering Pathway
Entrepreneurship and Innovation Pathway
The Owensboro Innovation Academy is part of the Owensboro Public School District, but is also part of a consortium that includes Daviess County Public Schools, surrounding districts, colleges and universities, and the business community led by the Greater Owensboro Chamber of Commerce and the Economic Development Corporation. Enrollment in the school is open to students from all participating school districts. The Innovation Academy is possible because of support from the Kentucky Department of Education's District of Innovation Program and the Public Life Foundation of Owensboro.
New Tech Network (NTN) is a non-profit organization that helps high school students gain the knowledge and skills they need to succeed in life, college, and the careers of tomorrow. It works nationwide with 134 schools in 23 states and Australia to provide services and support that enable schools to implement innovative high schools that promote deeper learning. The Owensboro Innovation Academy is the first New Tech school in Kentucky. New Tech schools create a rigorous and engaging high school experience that features project-based learning, use of technology, and a positive empowering school culture. Learn more at the NTN website: http://www.newtechnetwork.org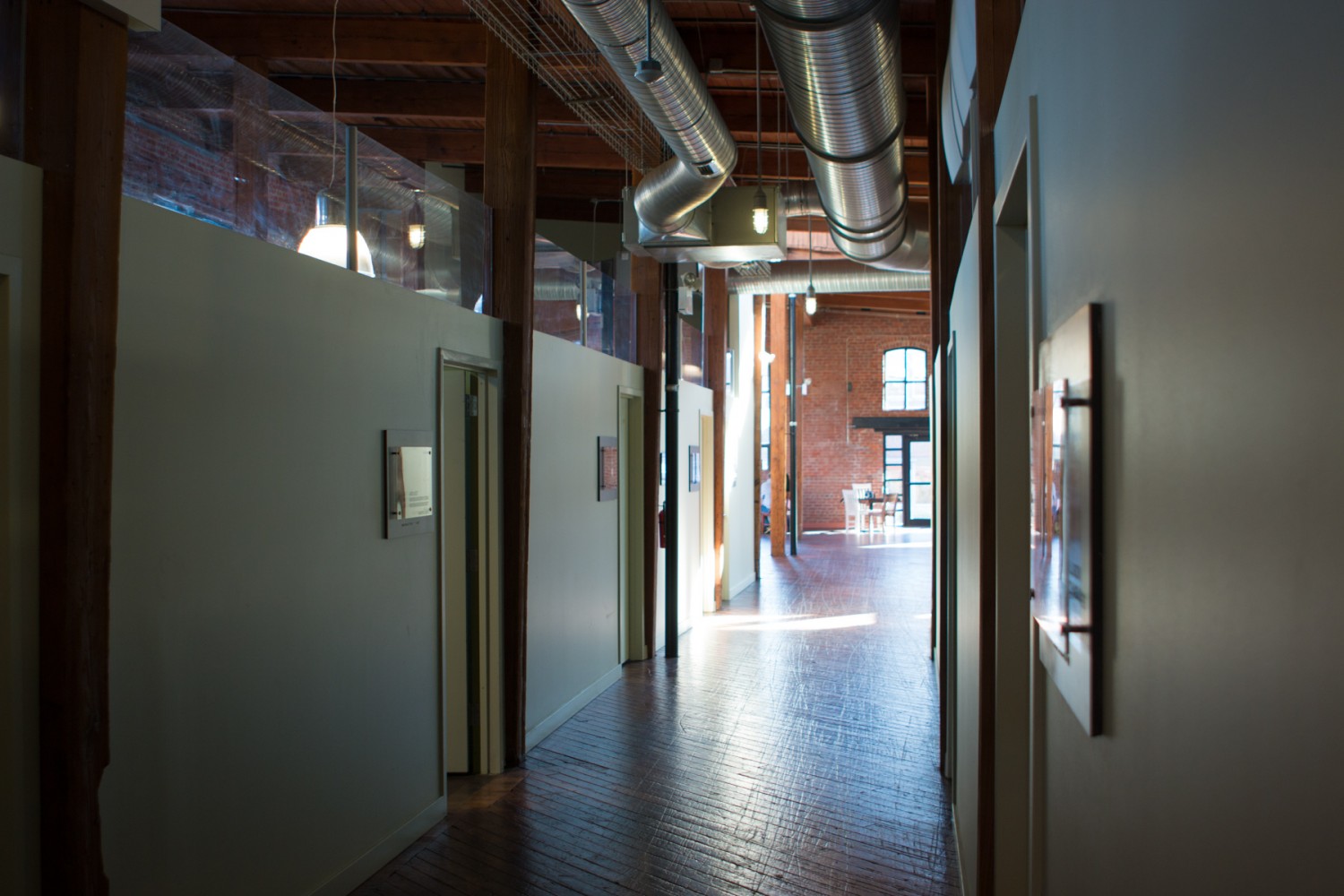 Frequently asked questions about the Owensboro Innovation Academy include:
When do students enter the Innovation Academy? In 2015-16, the academy will begin accepting 9th grade students who will attend through high school graduation.
What is the cost to the student? There is little or no cost for the student except for student fees, which are similar to those in all local high schools.
Will the student receive a diploma from his or her home school? Yes, all Innovation Academy students will be enrolled at their home high schools in conjunction with Innovation Academy enrollment. Each student will receive a diploma from his/her home high school.
Can Innovation Academy students participate in athletics, band, and other extra-curricular activities? Yes, the Innovation Academy will have some student organizations and extra-curricular activities. Students also have the option to participate in athletics, band, or other activities with their home high schools.
Will students attend any classes at their home high schools? Students will spend the vast majority of their time at the Innovation Academy; however, students are permitted to attend courses at their home high school that are not offered at the Innovation Academy.
What calendar and schedule will Innovation Academy follow? The Innovation Academy will operate on the Owensboro Public Schools' schedule and calendar, including cancellation due to inclement weather.
Will transportation be provided to the Innovation Academy? Yes, school districts involved in the partnership will provide transportation to Innovation Academy. The only exception to this would be due to inclement weather when the Innovation Academy has classes and the student's home district does not.
On online application is available at: https://docs.google.com/forms/d/1AX4zKlzU9ycon2FXGo_4LD-iRkHW6zCwQDvLTQfb5Ko/viewform