Ian Alward, who will be a senior at Daviess County High School this year, has been selected to participate in the U.S. Army All-American Marching Band as a member of the tenor drum corps.
Alward, one of only three students in Kentucky selected for this prestigious honor, will perform at the U.S. Army All-American Bowl in San Antonio. That event takes place at the Alamodome and is the premiere high school football game in the nation. Produced by the All American Games, the Bowl spotlights the nation's top senior football players and marching musicians.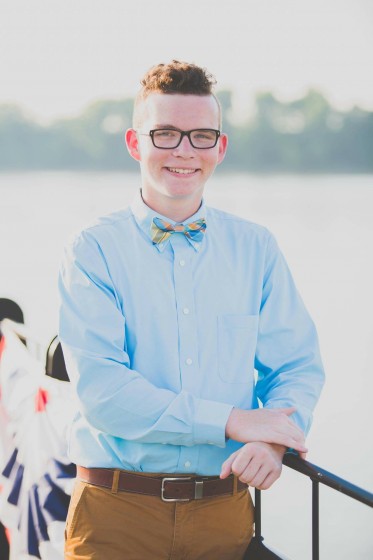 Alward will receive an all-expenses-paid trip to San Antonio to participate in this event from Jan. 2-8, 2017, which organizers say "teaches valuable 21st-century skills like leadership, teamwork, and critical thinking."
DCHS Director of Bands DuWayne Dale said, "Ian exemplifies the type of student musician we hope all of our Band of Pride members will become. He's passionate about his craft, driven toward self-improvement, and is an effective student leader and role model for others. To say that his selection for the USAAAMB is an honor is an understatement! When one considers the extremely competitive and rigorous audition process and the fact that only three band members from the entire state of Kentucky were selected for the ensemble, the true magnitude of this achievement becomes clear."
The audition process included submitting a video in which Alward introduced himself and summarized his school and community involvement. The video highlighted samples of Alward's proficiency in drumming technique. Judges include members of the National Association for Music Education, which sponsors the competitive audition.
Alward is the son of Chad and Karen Alward of Owensboro. In addition to being a member of the Band of Pride, Alward is also a member of the DCHS jazz band, wind ensemble, and indoor percussion teams. He is a member of the 2016 Kentucky Music Educators Association All-State Symphonic Band and the 2nd District All-District Percussion Ensemble. Alward is an active member of the National Honor Society and Junior Classical League. He will be auditioning at several universities this fall and plans to pursue a degree in music education.