It's that time of year again – time to reveal the winners of our Best of Owensboro Living contest. 2018 marks the fourth annual Best of Owensboro Living, where you, our readers, have the opportunity to make your voices heard.  This year, over 2,000 of you cast your votes for your favorite barber, boutique and BBQ (among many others).  While a few of our inaugural winners have yet to concede their spot at the top, some new names and faces also make an appearance.  So take a look, and find out if your favorites made the cut.
Best Photography Studio – Captured Moments
Captured Moments Photography, an international award-winning studio, specializing in family and senior portraits. Jason and Kate Higdon have easily become the largest portrait studio in the Owensboro area. You can always count on Captured Moments for beautiful, quality photos. Captured Moments is located at 801 Old Hartford Rd.
Best Mortgage Company – Liberty Financial
Liberty Financial Owensboro a Division of ETFCU, offers an extensive selection of mortgage products. We are one of the region's most successful and highly regarded mortgage providers. Our experienced loan specialists provide fast, responsive service from approval through closing. Contact us, your mortgage experts, today for a free pre-approval or mortgage consultation at (270) 685-2085.
NMLS: 518136 . EQUAL OPPORTUNITY LENDER . FEDERALLY INSURED BY NCUA
Best Dermatologist – Owensboro Dermatology Associates
Owensboro Dermatology Associates (2821 New Hartford Rd), a world-class, regional dermatology practice, continues to grow and expand in services offered to its patients. One of our goals is to be known for exceptional patient care by providing the best possible service with the use of modern technology and the most effective treatment available. We strive to be a model by which other dermatology practices try to emulate.
Best Insurance Agent – Gavin Roberts
Always ready to serve Owensboro, Gavin Roberts at Kentucky Farm Bureau Insurance (2645 Frederica Street) can assist and advise whenever needed.
Best Car Wash – Cheetah Clean Car Wash
Cheetah Clean Carwash has enjoyed serving the Owensboro community since 2008. The location at 3621 Ralph Ave on Hwy 54 offers several levels of express services, free vacuums, as well as monthly unlimited plans.
Best Home Accessories Boutique – Home Inspired
Home Inspired, located at 3271 Alvey Park Drive, has been helping Owensboro accessorize their homes for over 12 years. New table top decor, wall art, and lighting arrive weekly.  Visit our home today; you'll find something that inspires you.
Best Interior Designer – L. Ruth Interior Design
L. Ruth Interior Design, located at 1115 Tamarack Rd #100, has been helping clients design work and living spaces since 2008. They feel extremely thankful to have been named the Best Interior Design Firm in Owensboro and they vow to continue to create spaces that reflect the true character of Owensboro and all of it's fine residents.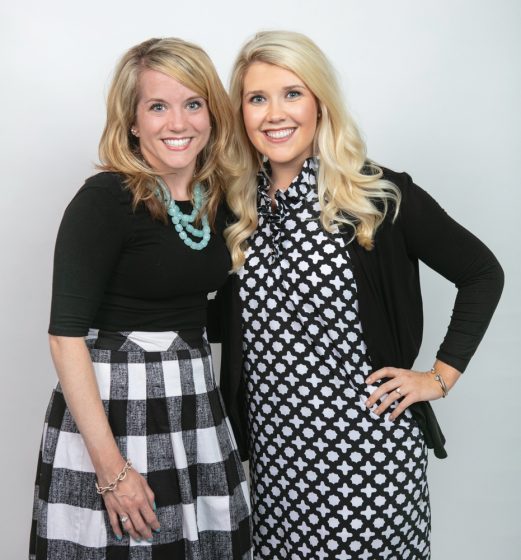 Best Garden Center – Integrity Nursery & Outdoor Living
Family owned & operated, Integrity began landscaping & lawn maintenance in 1984. Since moving to the 1100 Burlew Blvd Garden Center in 2002, Integrity Nursery & Outdoor Living has become our community's premier outdoor living store, specializing in nursery plants, landscape supplies, greenhouse flowers, outdoor furniture, home accessories & garden décor.
Best BBQ – Old Hickory BBQ
Since 1918, Old Hickory has been a local favorite with a reputation built on six generations of award-winning Owensboro barbecue. Hickory smoke gives the meat its distinctive flavor. The restaurant at 338 Washington Avenue offers a full menu for dining in, a drive-thru for take out, and catering options.
Best Auto Service – Harley's Automotive Service
When it comes to cars, a lot has changed in the last 30 years, but for Darrell and Del Harley, who opened Harley's Automotive Service and Repair in 1986, keeping customers happy is still the same. Their younger brother, James, also works at the shop, and Del's daughter, Sarah, is the office manager. Come see them at 430 Leitchfield Road.
Best Optometrist – Owensboro Family Eye Care
Since 2002, Owensboro Family Eye Care has been the leader and preferred provider of quality vision care products and personalized optometric services to our patients in Owensboro and the surrounding areas. Our experienced doctors and staffoffer comprehensive vision examinations and specialize in the diagnosis and treatment of a wide array of eye diseases, conditions, and problems.
Best Lawn Care – Evergreen Lawn Care
Whether you want a scenic back yard or need to spruce up your landscaping, the experienced team at Evergreen is ready to help. Evergreen will deliver the results you want, no matter how big or small the job may be.
Best Veterinarian – Kentuckiana Animal Clinic
The staff at Kentuckiana Animal Clinic would like to thank you for choosing our hospital to provide your furry family members with the best, compassionate and quality veterinary care! They are truly grateful for the trust the community places in their team and look forward to continuing to serve you and your pets! Kentuckiana is located at 1500 E 18th St.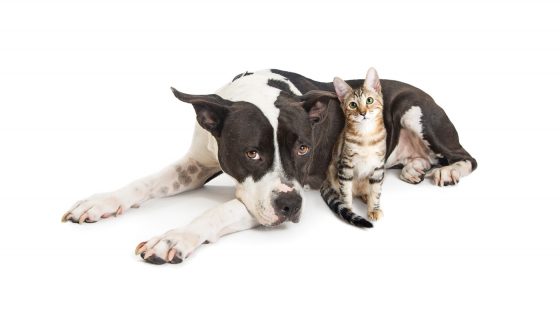 Best Cabinet Shop – Phill's Custom Cabinets
Phill's Custom Cabinets sets the standard for quality craftsmanship with an attention to detail. Their custom cabinetry is the result of expert design and modern production techniques.With Phill's Custom Cabinets you can get gorgeous cabinets, built locally to your exact specifications, for about the same price you'd pay at a big box store.
Best Steak – Texas Roadhouse
Legendary food and legendary service make Texas Roadhouse Owensboro's favorite place for hand-cut steaks, fall-off-the-bone ribs, fresh salads, made from scratch sides… and those rolls!
Best Seafood – Red Lobster
Lobsterfest, Crabfest, Endless Shrimp — always fresh seafood you crave!
Best Salad – Briarpatch
The Briarpatch has been serving excellent steaks, burgers, and seafood for 25 years, but their soup and salad bar can't be beaten. Start with a cup of homemade Hoppin' John or bean soup, and fresh bread brought right to your table. Then pile your favorite toppings on a bed of crisp, mixed greens at the bar, which is prepared fresh daily and served a la carte style. Come see us at 2760 Veach Rd.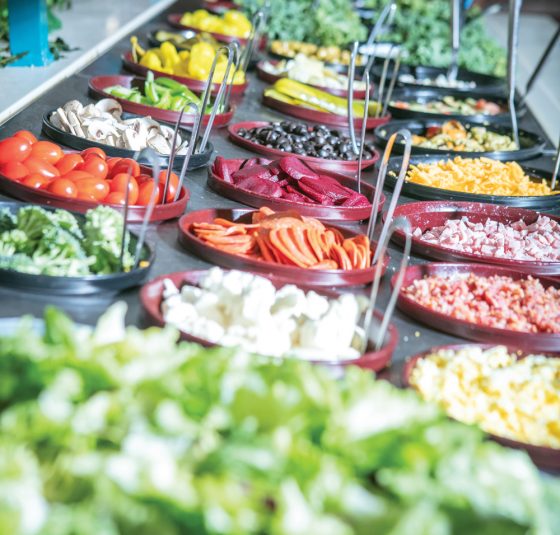 Best Sandwich – Great Harvest Bread Co.
Great Harvest offers made-from-scratch bread and goodies made from fresh, stone-ground flour in two Owensboro locations: 3211 Frederica and 4431 Spring Hill Drive in Lake Forest Town Center on 54.  In addition to your favorite sandwiches, Great Harvest also offers made-to-order salads, cookies, and a variety of coffees and teas.
Best Burger – The Big Dipper
For over 50 years, the "Dipper" has been known for old-fashioned burgers and shakes. Still in its original location at 2820 W Parrish Avenue. And according to our readers, still the best. If you like a loaded burger, try it "thru the garden."
Best Mexican Food – Real Hacienda
The Ortiz family serves up favorite family recipes carried on through generations in two Owensboro locations: Frederica & Southtown and Highland Pointe on 54. Chimichangas, Armando's pizza, and arroz con pollo are just a few of their tasty dishes.  Interesting fact: Do you remember La Fiesta in the late 90's? That was Armando's first Mexican restaurant in Owensboro, which laid the foundation for Real Hacienda's growth.
Best Running Race – Color Blast 5K
The Color Blast 5K is a fun family run/walk color celebration to recognize the positive impact individuals with special needs have on our lives, to acknowledge their abilities, and help spread awareness! The Color Blast 5k is brought to you by five Owensboro non-profits—Puzzle Pieces, GRADSA, Dream Riders of KY, Team Karlie and Wendell Foster, whose common mission's are to support and enhance the quality of life of those with disabilities.

Best Pizza – Fetta Specialty Pizza
Fetta's 118 St. Ann location has become a staple in the downtown restaurant scene with their unique twist on classic New York style pizza like their BLT, mashed potato, pulled pork and buffalo chicken pizzas. They also have traditional favorites like the Smothers Park meat special pizza. Regardless of your menu choice, you are guaranteed to enjoy delicious food, an inviting atmosphere and great service.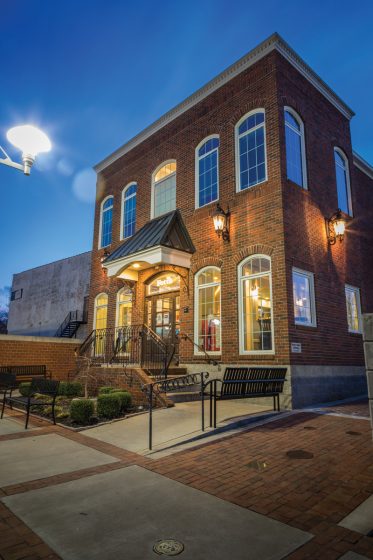 Best Furniture Store – Mudd's Furniture
Known for quality furniture and dependable service, Mudd's Furniture (521 East 4th Street) has a wide variety of home furnishings. You can find whatever you need for living room, bedroom and dining room furniture in their 25,000 sq ft showroom.
Best Wings – Buffalo Wild Wings
Hand-spun in a signature sauce or seasoning. It's what they're famous for.
Best Coffee – Starbucks
A cup of quality coffee — hot or iced — in four Owensboro locations.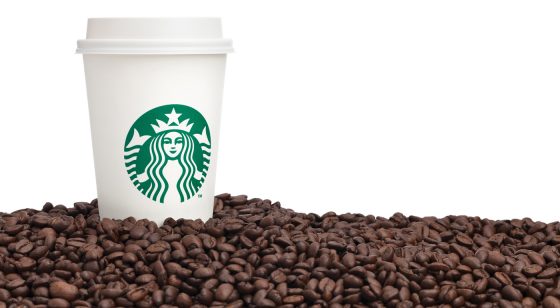 Best Ice Cream / Frozen Yogurt – Orange Leaf
Oh, snap! Owensboro's favorite frozen yogurt just got better. The Lake Forest Town Center on 54 location has thrown out the scale. Customers now pay by the cup, not by the ounce. Meaning you pay a set price for a small, medium or large cup and you can cram as much yogurt and topping combinations as that cup will hold. Sorry, no refills. Frozen froyo cakes also available.
Best Home Builder – Jagoe Homes
Jagoe Homes is a third generation, family-owned New Home Builder and Community Developer based in Owensboro, Kentucky. For 75+ years, Jagoe has built homes in Evansville, Newburgh, and Huntingburg, Indiana, as well as Bowling Green, Henderson, Louisville, and Owensboro, Kentucky. Whether building on your land, or choosing a beautiful Jagoe community, you'll discover nationally-recognized, award-winning, eco-friendly, smartly-designed, energy-efficient homes.
Best Consignment Shop – Robin's Resale & Boutique
Robin's, located at 2416 New Hartford Rd., offers consignment for the entire family plus a trendy new boutique with clothes for women sizes small through 3X. You'll find gently used clothing and home item as well as bridal and formal wear.
Best Barber Shop – Klutch
Klutch Barbers, located at 3211 Frederica St C, is a barbershop unlike any in town. Offering custom tailored haircuts, unique designs, and a one-of-a-kind experience. Voted best Barbershop in its first year of existence!
Best Donuts – Rolling Pin Pastry Shop
Since 1947, the Rolling Pin has been making those famous chocolate long johns.  They make over 25 kinds of donuts fresh for you daily.  At the Rolling Pin, "It's all about the donuts."
Best Breakfast – Dee's Diner
Bacon and eggs, biscuits and gravy, and the biggest pancakes in Owensboro! Dee's mom and pop atmosphere makes their breakfast that much better, with friendly service and affordable prices. Although known for breakfast, Dee's also serves homemade food at lunch and dinner.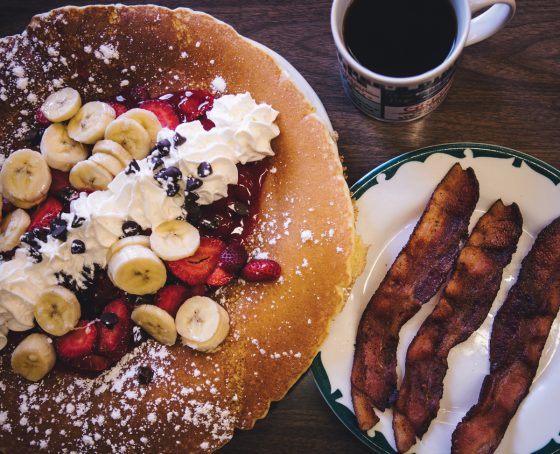 Best Gift Shop – The Bakers Rack
The Bakers Rack in Wesleyan Park Plaza is a Home Accessories and Fine Gifts store serving Owensboro and beyond. We feature china dinnerware, crystal stemware, unique serving pieces, personal scents and lotions, lamps and home decor. Gift wrapping and local delivery is always complimentary.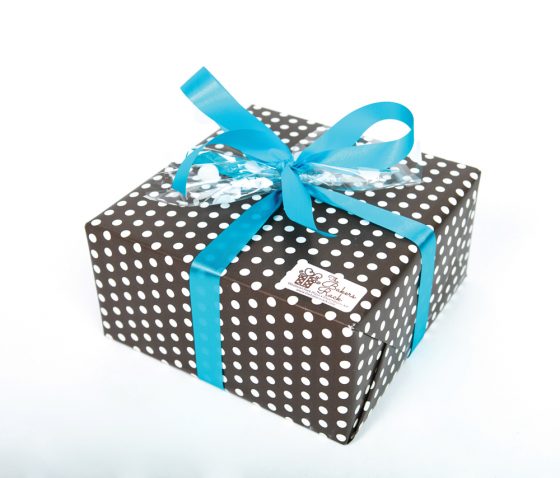 Best Jeweler – Nick T. Arnold Jewelers
Family owned and operated since 1902, Nick T. Arnold's (3630 Frederica Street) offers a wide variety of fine jewelry including Pandora, Le Vian, and Fossil as well as jewelry repair. However, NTA sticks to their watch-making roots by offering watch and clock repair along with an in-house clock shop.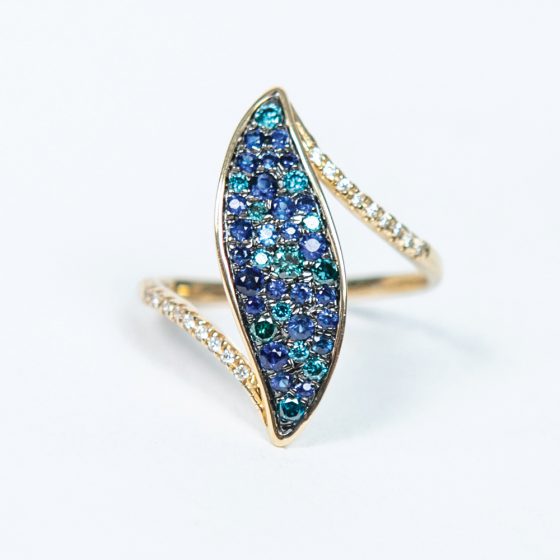 Best Realtor – Ryan Rutman
Ryan Rutman is a top producing Realtor in Owensboro, KY.  Ryan works for RE/MAX Professional Realty Group, one of Owensboro, Kentucky's largest and fastest growing real estate firms.  Ryan delivers to the Owensboro real estate market a unique & fresh blend of old school "business with a hand shake" and new era technology & marketing. This approach has proven to be a winning formula in achieving the greatest possible results for his clients. Ryan would love to help you with all your real estate needs and can be reached at 270-315-7464.
Best Appliance Store – Murphy Appliance Co.
Murphy Appliance Co opened in 1948. They sell and service GE, Whirlpool, KitchenAid, Hotpoint, Maytag, Amana, and Haier appliances. They have been a part of Owensboro and Daviess County for almost 70 years and are known for their good service both during and after the sale. They have a complete parts department and are happy to assist the do-it-yourselfer with their appliance repairs.
Best Realty Company – RE/MAX Professional Realty Company
We are a locally-owned office with 25 agents to service your needs from residential to commercial from luxury to short sales. At RE/MAX we are grateful for the ongoing relationship we build in business and being good community servants. Thank you to all who put your trust in us.
Best Financial Advisor – Drew Watson
Drew has extensive experience in helping affluent clients preserve and grow their wealth. He possesses the capabilities and resources to provide customized recommendations and support for tax, estate, and retirement planning. With years of experience and an established network of expert resources, Drew is among the most qualified and credentialed advisors in the industry.
Best Hair Salon – All About You Salon & Spa
All About You is Owensboro's premier full service salon. The staff is continuously undergoing training in all the latest techniques to offer their clients the most cutting edge designs and trends to create their total look.
Best Florist – Welborn Floral
Welborn Floral & Event is a full-service florist and gift shop providing floral arrangements, delivery, and rentals for weddings and corporate events. Located at 920 E 4th Street, Welborn's has been providing service for our community since 1958 and stands by their work with 100% customer satisfaction guaranteed.
Best Bank – Independence Bank
Employees at Independence Bank work to exceed customer expectations while maintaining a strong relationship with the local community. They have three locations in Owensboro: 3228 KY-54, 2425 Frederica St, 2465 W Parrish Ave.
Best Shoe Store – Shoe Stop
Shoe Stop started in 1999 and now into its 19th year we have since become the destination for the "must have" items of the season.  "Serve with a servant's heart" is our goal for the staff and providing an assortment that will meet and exceed the footwear wishes for the family.
Best OB/GYN – Dr. Elizabeth Ottman
A member of Women's Healthcare Partners, Elizabeth Ottman has been assisting women and their families for years. Dr. Ottman offers many procedures in-office at 2851 New Hartford Rd. as well as surgeries at three different healthcare locations.
Best Attorney – Travis Holtrey
Travis Holtrey is the managing partner of Foreman – Watson – Holtrey, LLP.  He focuses his practice on personal injury litigation, business litigation and construction law.  He has been practicing law for 23 years in Owensboro.  The firm is also known for excellent representation in family law, real estate law, estate planning, criminal defense and probate law.  Travis' mission is to manage a law firm that genuinely desires to change lives one case at a time.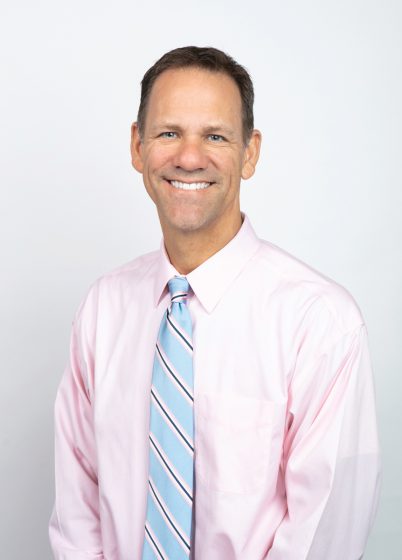 Best Dentist – Perkins Dentistry
Our goal is to make your dental experience as easy and painless as possible. This starts with scheduling and helping you understand your insurance. It continues through dental procedures and convenient payment options. Each patient is a priority to us. Perkins Dentistry is located at 745 Scherm Rd # 5.
Best Radio Station – 92.5 WBKR
92.5 WBKR became a country radio station way back in 1972. Today, we are a multi-media broadcast company with a booming frequency, a WBKR mobile app, a vibrant social media presence and a website (WBKR.com) that's visited by approximately 1.5 million people annually! We love our listeners and the communities we serve.
Best Urgent Care – Gateway Urgent Care
Thank you, Owensboro, for choosing Gateway Urgent Care (3245 Mt Moriah Ave Suite 10) as the city's best Urgent Care. We are in business to provide three simple but important things: 1) Amazing Medical Care, 2) Treat Everyone as a Child of God and with Great Kindness, and 3) Get You In and Out As soon As Possible. We do this by hiring only the most qualified professionals in all positions who also have the greatest attitudes. We love what we do.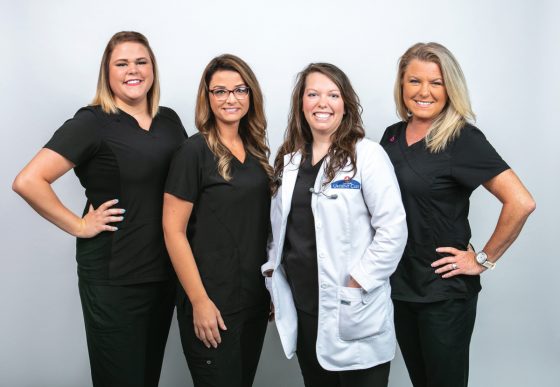 Best Funeral Home – Glenn Funeral Home and Crematory
Thank you so very much for once again honoring us as the area's preferred provider and the hometown friends you can rely on. We are deeply appreciative and equally committed to being worthy of the confidence you have placed in us, yesterday, today, and tomorrow.
Best Local College – Kentucky Wesleyan College
Kentucky Wesleyan College graduates are doctors, educators, attorneys and corporate leaders. Kentucky Wesleyan was recognized as the 13th Best Regional College in the southern United States by U.S. News and World Report and as the only regional college in Kentucky to earn designation as a Best Value School. Washington Monthly named Wesleyan the top institution for a bachelor's degree in Kentucky.
Best Pet Groomer – The Dapper Dog
The Dapper Dog is a locally owned and operated pet grooming center. Ashley Coomes (owner) is a certified Master Groomer, one of only 13 in Kentucky. All other groomers are also professionally educated, certified in CPR and pet safety, specializing in breed standard coats. Promising your pets a dapper look! The Dapper Dog is located at 3238 Kidron Valley Way #1.
Best IT Company – Computer Dave PC Repair
The only service in Owensboro that will perform a full diagnostics on your computer, and give you a free estimate. Rates start at just $35 and when you come to pick up your computer, Dave will be glad to sit down with you and show you what he did, and what you can do to maintain your system. He also offers a 100% guarantee — If you're not completely satisfied, he will make it right at no additional cost.
Best Lifestyle Boutique – Studio Slant
Studio Slant is a cool lifestyle boutique taking up residence in the heart of Owensboro.  We offer out of the box gifts, home décor, interior design, monograming services, corporate gifts and a one of a kind wedding registry experience.  We know just how hectic life can be, we offer free gift wrapping and delivery.  So no matter the size of the gift we have a unique "Slant" on your needs, wants and wishes! Studio Slant is located at 624 Emory Dr.
Best Gym – Planet Fitness
The world judges, we don't! That's why we created the Judgement Free Zone, right here in Owensboro at 3621 Hwy 54! Our focus is general fitness. For first time gym users, we create a comfortable, non-intimidating environment. We feature TONS of cardio equipment, user-friendly weight machines and a 30 Minute Circuit for a quick, full body exercise. Serving Owensboro since 2015.
Best Boutique – Excursions
Excursions has been THE place to shop in Owensboro since 1983. Conveniently located in Wesleyan Park Plaza, Excursions is not a cookie-cutter store, Buyers search and experiment with exclusive lines that define each new season. They are committed to the ever-changing fashion scene, constantly fine-tuning their mix so that they may better serve the loyal customers that they have cultivated over the years. They offer layaway, alterations, gift wrapping and free advice!
Best Real Estate Appraiser – Ryan Bays
Ryan specializes in providing professional real estate valuation services. Appraisal reports are prepared with the precision that the industry demands and cover all major property types. Growing up in the appraisal business, Ryan knows what it takes to be successful in this industry:  hard work, integrity, and attention to detail.  He formed Riverfront Appraisals in 2008.
Best Pharmacy – Nation's Medicines
When David Nation opened his first pharmacy in 1972, he made a decision not to stock items that would take away from his main focus—medicines. Since their pharmacists aren't tied up showing customers where the greeting cards are, they're able to spend quality time with you. Nation's pharmacists are always available to talk with you about the prescription and over-the-counter medicines you're taking.