Dr. Nick Brake may be retiring as superintendent of Owensboro Public Schools at the end of 2019, but he plans to remain engaged in education in the areas of policy or higher education as soon as he "returns from the desert" — his way of saying he is going to take a short break.
As superintendent of the district for six and a half years, Brake tried to be out of his office in the mornings, visiting schools and classrooms. He spent the middle of the day in his office, and then, due to teachers' schedules, held meetings later in the day. It has been important to Brake to be visible to students, staff and the community during the school day.
In the last couple of years, Brake has been more involved at the state and national level, which meant he has traveled out of district and state.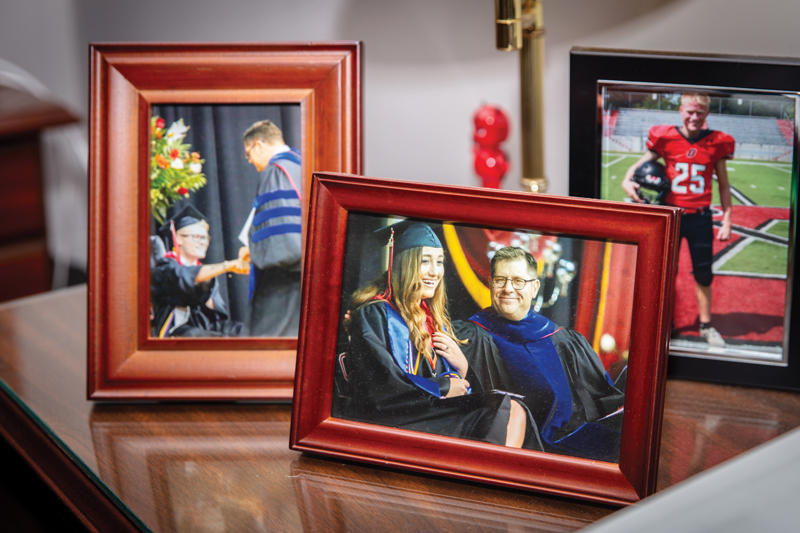 "I have been blessed to be able to do that and put the community and the district on the map," Brake said.
Brake said the district has been great to his family. Both of his children, Anna Caroline and Nicholas, graduated from Owensboro High School, and both were student body president of their class, which allowed them to sit on stage with their father for each child's graduation. District photographers captured candid photos of each moment on stage with Nick, and each picture is framed in his office.
"I also had the opportunity to give each their degree," Brake said.
Early in his career, when he was teaching at Daviess County High School and also serving on the Site-Based Decision Making Council, there was discussion of banning the book, The Color Purple by Alice Walker. Brake believes that no books should be banned in the 20th century, but this moment is when he saw an opportunity to become involved in educational leadership.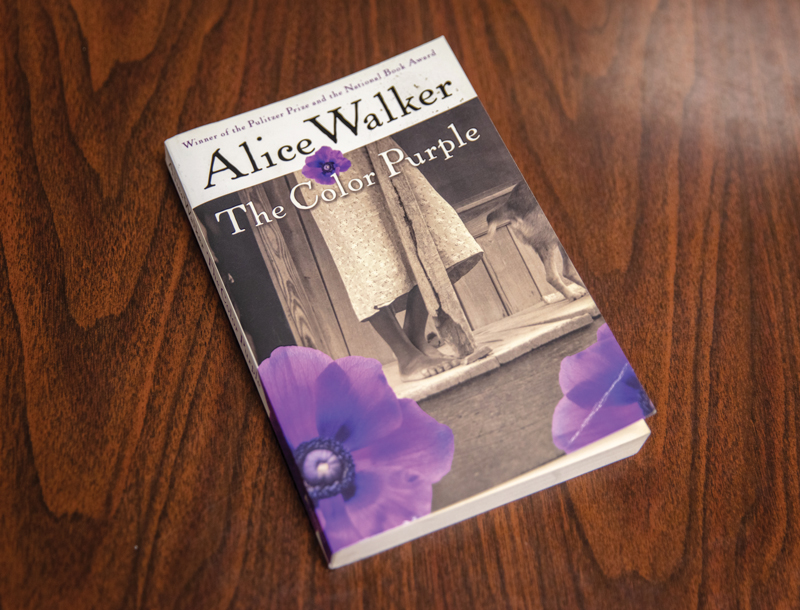 In 2006, his wife Candance gave him a copy of the book for Christmas with a dedication to remind him of the beginning, and to inspire him to "charge the mountain." The book resides in Brake's office.
"It's about standing up for your ideas," Brake said.
When Brake left Owensboro Community and Technical College, where he had served as dean and vice president, his colleagues gave him a replica of Ellis Island. Brake said that the significance of Ellis Island is two-fold: his family emigrated from Germany and he is third-generation American, and also because of a metaphor he once heard that he often shared — that a community college is the Ellis Island of higher education.
"[The community college] provides the opportunity to create because they are open-access institutions," Brake said. "They provide large opportunities for a large swath [of people]."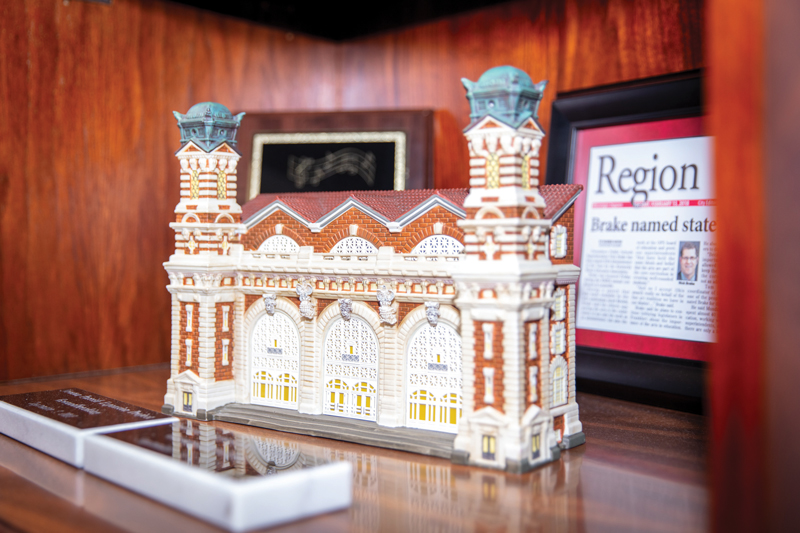 These two items, he said, are two of his most treasured, most important things and everything goes squarely back to Ellis Island and The Color Purple, he said.
His office is also filled with framed degrees and photographs of family and friends from the years, along with a prominently displayed porcelain tray with a quote by Winston Churchill in the center — "Meet success like a gentleman; disaster like a man." The tray was given to Brake by Madison Silvert when Brake left his position of President/CEO of the Greater Owensboro Economic Development Corporation.
Although Brake said that there are a lot of challenges in public education, his wife says they are going to have to wheel him out of the classroom. Brake also teaches at Western Kentucky University, and is currently teaching Ancient Greece to students interested in becoming teachers. He enjoys the material, which he said relates so well to contemporary situations, but he also understands the craft, and can empathize with the students about the changes in technology and teaching.
"It's been a good run," Brake said.