Help-Portrait gives back with free, professional portraits
Independent photographer Maria Clark has plans to give back to the Owensboro community in a unique way this winter. By spearheading the first-ever Owensboro/Daviess County Help-Portrait event, Clark will provide the community's underprivileged and homeless with free, professional portraits.
Clark moved to Owensboro five years ago, and has taken Help-Portrait photos in Tennessee and Connecticut in the past. This year, she wanted to bring the opportunity to Owensboro.
Help-Portrait was founded by celebrity photographer Jeremy Cowart in 2008, with a mission to empower photographers, hairstylists and makeup artists to use their skills, tools and expertise to give back to their local communities. Each December, groups of these skilled professionals gather all over the world to find people in need, take and print their picture, and then deliver it free of charge.
"Over the past 10 years, it's been held in more than 60 countries," Clark said. "I love the concept of it. I love filling an emotional need. There are lots of places that provide physical human needs to the underprivileged, and that's wonderful and much-needed. With Help-Portrait, we can help provide an identity to people by giving them a record of themselves through portraits."
Help-Portrait is about giving the pictures, not taking them, Clark said.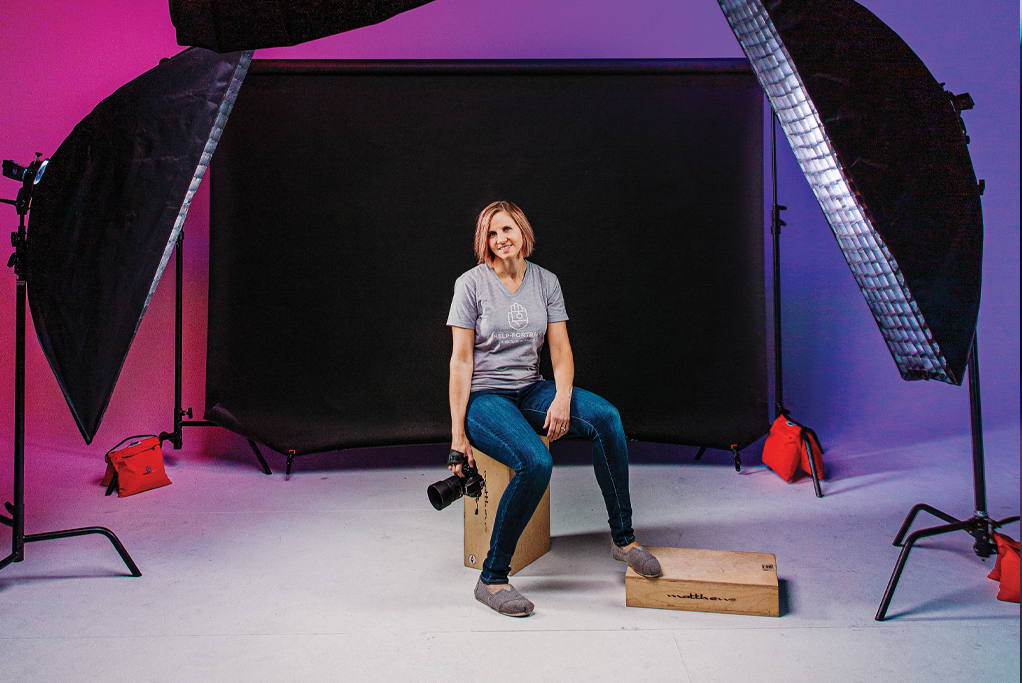 "These portraits aren't for a portfolio, website, or for sale," she said. "It's about giving people who otherwise couldn't afford to pay for a professional photographer the chance to capture a moment, a memory."
Clark said Help-Portrait can take individual or family shots, or both. Help-Portrait of Owensboro/Daviess County will host its first local event on Saturday, December 7 from 10 a.m.-3 p.m. at the Daviess County Public Library.
"All who come to Help-Portrait for a picture will have the opportunity to have their makeup done if they'd like, then have a few minutes with the photographer for professional portraits," Clark said. "Their images will be lightly retouched while they wait, and one final image will be printed and hand-delivered to them before they leave."
All final images from each session will be made available to participants through digital files, as well.
Clark said she's served between 100 and 120 people at past events. While DCPL's online registration has 40 available slots, Clark said she wouldn't turn any walk-ins away. The number of portraits that can be taken depends largely on the number of photographers Clark is able to secure for the event.
"I'll serve everyone who shows up the best I can," she said.