When police officers interact with young people, it's not always in the most positive of circumstances. That's just the nature of the job. So when officers get a chance to be in uniform around kids in a relaxed, uplifting, and rewarding environment, many welcome the opportunity.

That's part of the reason Owensboro Police Officer Loren Yonts says the annual "Shop With a Cop" event a few weeks before Christmas is as much fun for the cops as it is for the kids. "It's nice to get a positive reaction from the kids, and get to socialize with them on a personal level instead of a professional level. It helps the kids see cops in a positive light, too."

Yonts, who has participated in Shop With a Cop nearly all of his 15 years on the force, says the Fraternal Order of Police has been sponsoring the event for at least 30 years. This will be the fourth year Yonts has coordinated the event, and he expects between 80-90 kids this year, depending on the amount of policemen and women who sign up to volunteer to accompany those children on their shopping trip.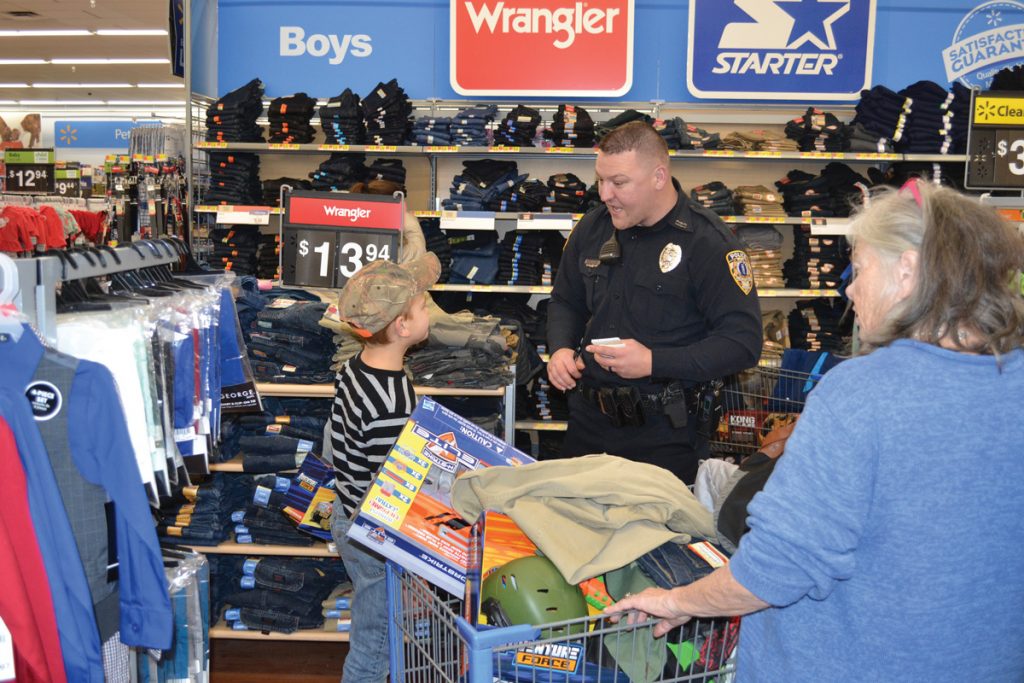 During the event, one or two children and their parents are paired with a uniformed officer from Owensboro Police Department, Daviess County Sheriff's Office, Kentucky State Police, Daviess County Jailer, McLean County Sheriff's Office, or a Constable.

The kids get the full V.I.P. treatment for the evening, starting with a pizza party at a local church. Then the police officers turn their lights and sirens on to lead the parade of buses full of students over to Wal-Mart on Frederica Street. The officers escort the shoppers around the store while they choose their items. Shopping normally takes around an hour for everyone to make their selections and checkout.

Santa and Mrs. Claus even made an appearance the past few years.
"It feels nice to get to do something special for kids who a lot of times are in situations that are not of their own doing," Yonts said.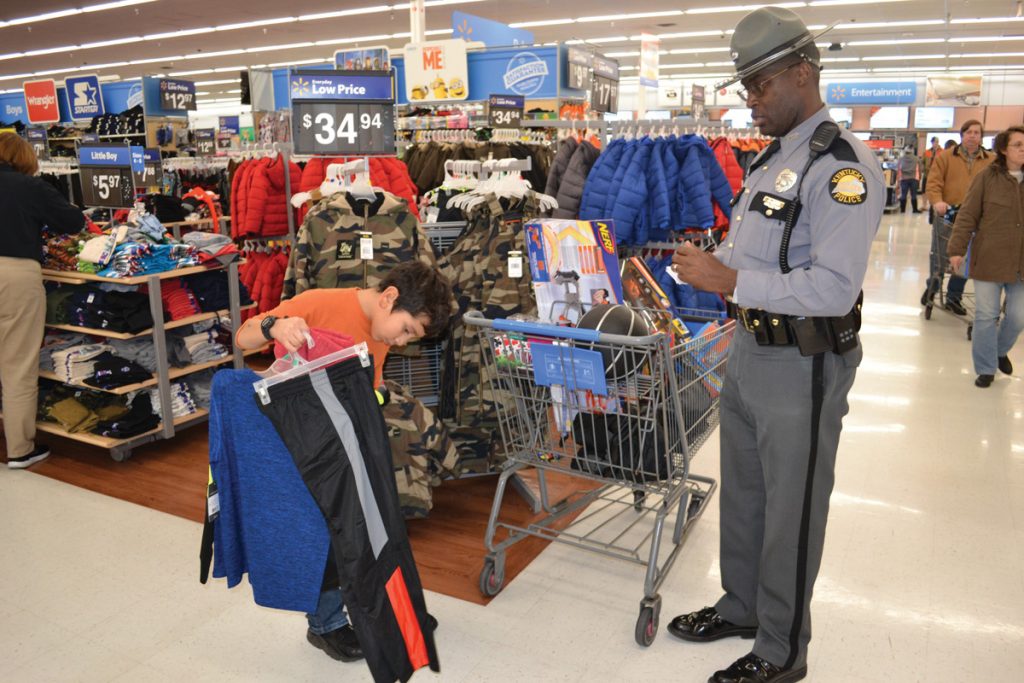 If an officer knows a specific family in need – from working a call, for example – they can suggest that family for the Shop With a Cop program. Yonts also gets referrals from family resource centers in Daviess County and Owensboro Public Schools, and a few referrals come from local shelters.

Preparation starts in July when Yonts contacts the church and store to select the date to shop. Schools are contacted in September. The list of shoppers is coordinated in November, and final preparations are made in December.

Shop With a Cop is one of several ways the Fraternal Order of Police builds positive relations with the community throughout the year. F.O.P. holds spring and fall fundraisers that support programs like Shop With a Cop, and allows them to make charitable contributions to other community organizations, as well. But the motivation for Shop With a Cop, according to Yonts, is bringing a smile to a kid at Christmas time.

"I think all public servants have that inner drive to help people. What we're striving for is to see a kid be happy, and to maybe ease the burden for a family. It does have a positive impact. Sometimes people think of cops as unapproachable, but many of us want to talk and interact with them. We want to make sure kids know we are there for them when they need us."