Photos by Jamie Plain
Like most aspiring artists, Robert Lamb moved to Los Angeles from his hometown of Phoenix, Arizona in July 1976, to "seek fame and fortune in Tinseltown."  Little did he know that one day his journey would lead him to a small Kentucky town known for its barbeque and affinity for bluegrass music.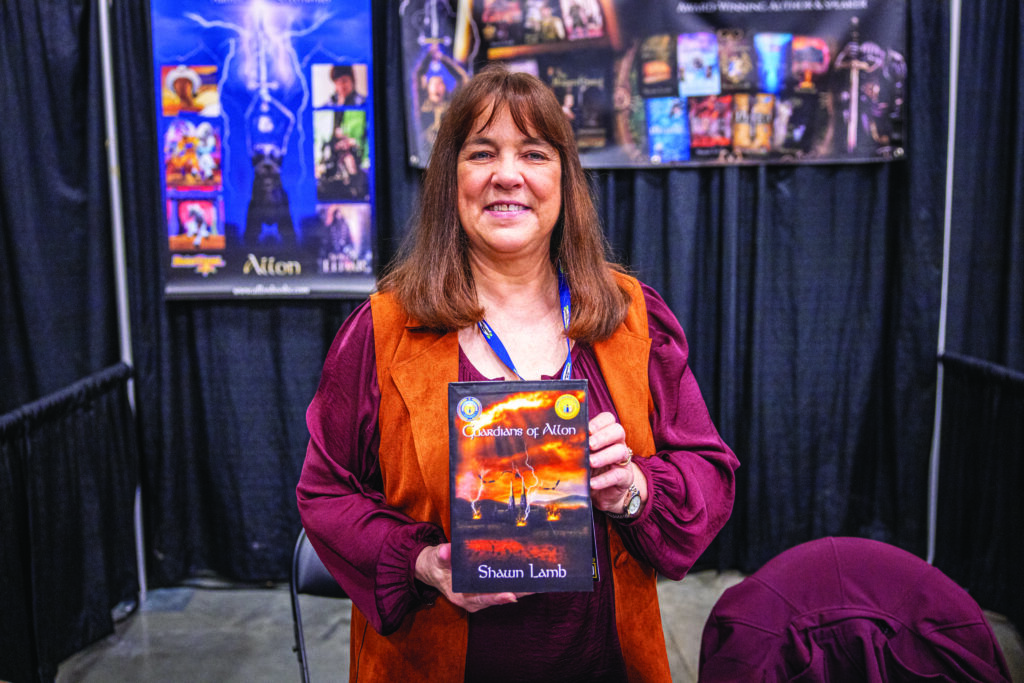 Together with his wife and fellow artist Shawn Lamb, Robert was a featured guest at the inaugural Owensboro Comic and Toy Convention, held October 7-8, 2023 at the Owensboro Convention Center (owensborocomiccon.com).

"I always wanted to be an artist and loved animation," said Robert. "I tried to get on at Disney when I first moved out to California; instead, a series of circumstances led me to Filmation Studios. There I worked as a storyboard artist and staff writer, on productions like He-Man and the Masters of the Universe and She-Ra, Princess of Power. Producing a script for BraveStarr–a 1987 animated series depicting the wild, wild west in space– launched my professional writing career."
When Filmation Studios closed in 1989 following its purchase by the L'Oreal cosmetics company, Lamb and his family moved to Nashville, Tennessee. There, Robert continued to work remotely on Widget, the World Watcher, Darkwing Duck, and Wild West C.O.W. – Boys of Moo Mesa.
Robert then got into graphic design, and currently creates all covers, posters, videos and in-house graphic design for his wife, Shawn. Shawn has an impressive career of her own; as the author of multiple titles in Christian fiction ranging from age 8 to adult, readers voted her "1 of 50 Great Writers You Should be Reading 2011-2012." Her book The Great Battle received two gold medals for Family Friendly Fiction and Editor's Choice.
"I began as a freelance writer at Filmation for BraveStarr," Shawn reflected. "From there, I went into fiction-writing, focusing on young adult fantasy series and historical fiction."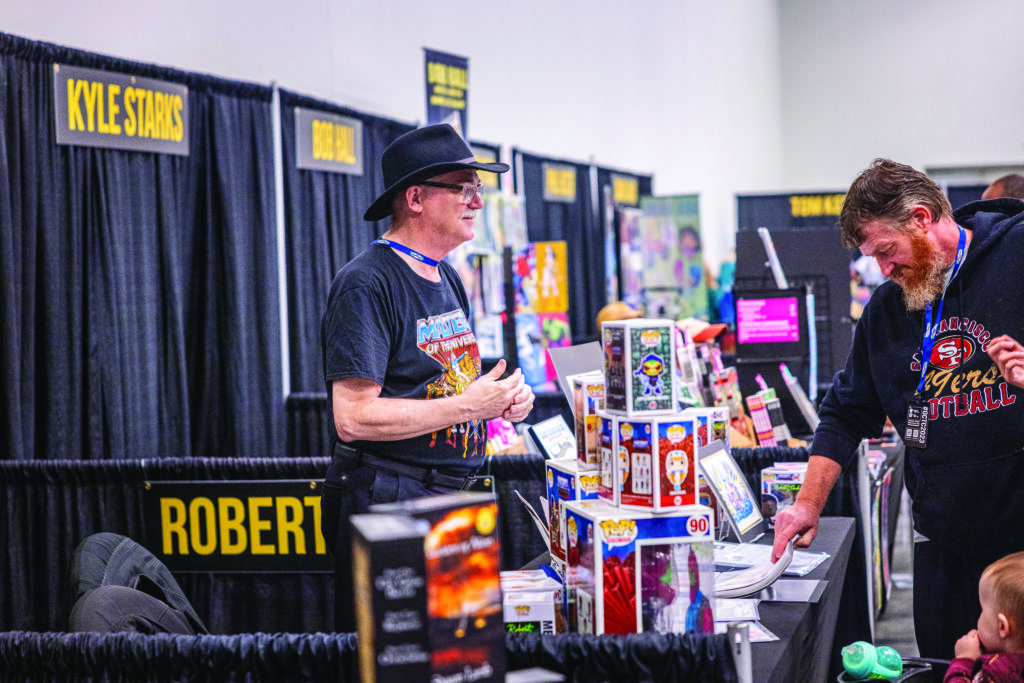 The couple has spent the past fourteen years traveling to homeschool conventions, comic conventions, book festivals, and other events. An invitation from friends to come to Owensboro for a visit led to a life-changing decision.
"For the past few years, we wanted to move out of Nashville," Robert reflected. "Some friends who live in Owensboro invited us to visit, and we fell in love with the city. They showed us around the downtown area, and we were sold."
Shawn added, "One thing that really struck us was the family-friendly atmosphere here. There was a car show going on that weekend we visited, and we were impressed with Smothers Park and the riverfront. Owensboro is a relatively quiet city, but also active and it embraces family life; that was attractive for us."
The Lambs have settled into their new hometown and hope that the Owensboro Comic & Toy Con will give them a chance to network with fellow animation fans.
"We are looking forward to showing off this lovely city," said Shawn. "Additionally, we hope the convention will draw a good crowd from the surrounding area."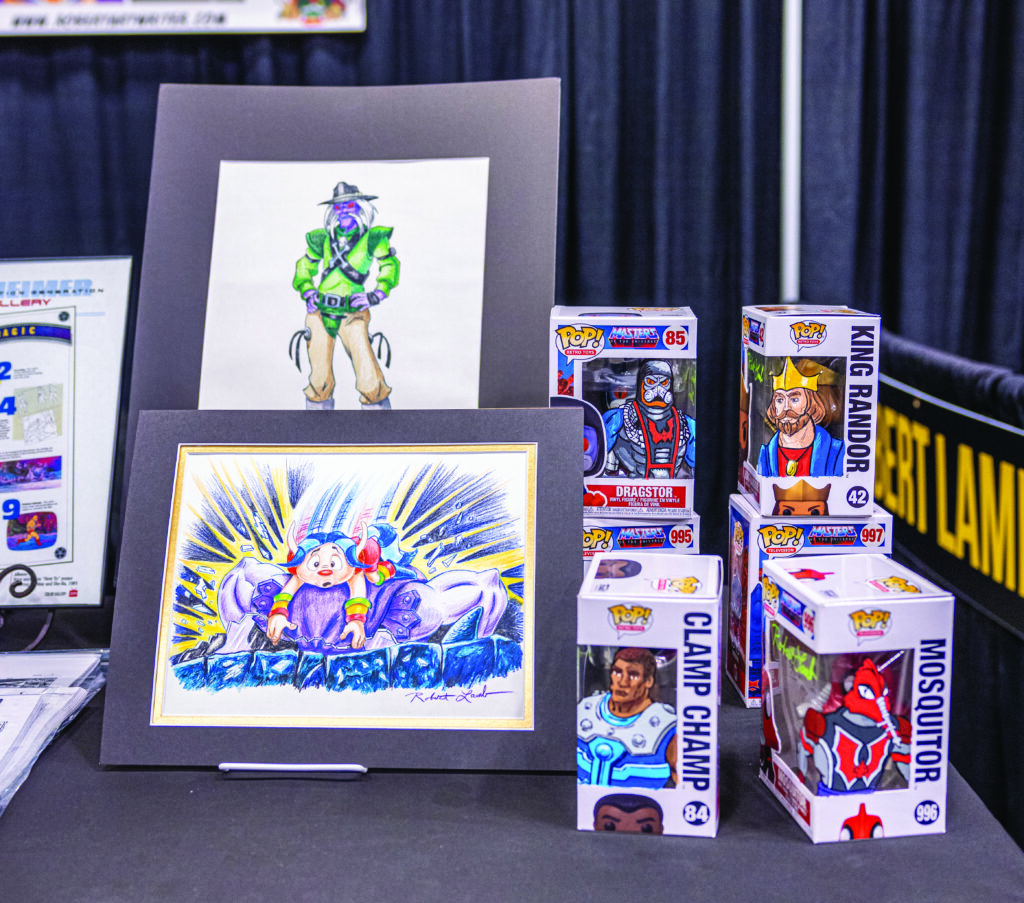 Convention-goers had the opportunity to receive autographed products from the Lambs, take part in question-and-answer sessions about script writing, screenwriting, and fiction writing, and learn about the history of animation.
"Younger people are always interested to hear about what it was like to create animation before computers," Robert noted. "Back in the days of hand-drawn animation, outlines of characters were drawn in ink on the fronts of the sheets–called cels– and colors and details were painted on the back. It's a lot of fun for veteran animators like us to share our craft with the younger generation."
This dynamic duo of big city artistic talent has set down roots in our small southern town … and Owensboro Comic & Toy Con provided the perfect opportunity to showcase what they have to share with their new community. OL