How one pilot enjoys the city upside down
Photos by Josh kelly
Most Owensboroans see the city on the street level and then maybe see it from a birds eye view when they fly from the airport. Major Daniel Katz saw Owensboro in a way most never will: upside-down while going at the speed of sound with the U.S. Air Force Thunderbirds during the Air Show this year. 
Thunderbird Number 5 is known for taking to the skies and flying upside down, so much so that the 5 on Katz's uniform and the plane are turned upside down so viewers will see the number correctly. For Katz, he said that flying upside down is something that he has been doing since he started flying about 10 years ago.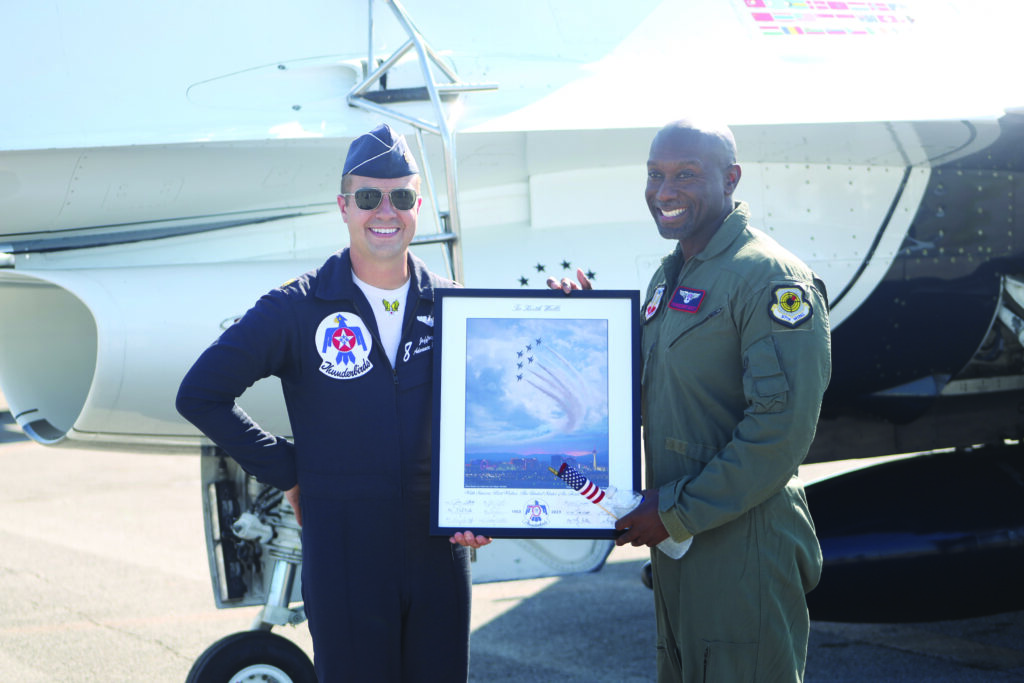 When it came to flying upside down, Katz noted it was something that he did regularly whether it was in maneuvering or dogfighting. "This is the first time that it's like sustained flight at -1 Gs, maintaining a level flight, so this is more exposure to it, but you definitely have a little practice just from everyday routine or flying aircraft," Katz said.
Katz is nearing the end of his tour with the Thunderbirds after being a pilot for 2 years with the team. However, he has been active service in the Air Force for about 11 years, he said. He detailed that pilots on the team have a two year assignment with the Thunderbirds before they are assigned elsewhere. The Thunderbirds tour season accounts for over 230 days of preparation work, performance and practice. With 70 shows a year, Katz said he's slowly making his way through each of the 50 states, and has even stretched into Canada.
Flying upside-down may take a toll on the body, but it presents a unique perspective of the cities that they perform in. With some of the cities on the schedule like Rochester, New York, Atlantic City, New Jersey and Houston, Texas, he said many people don't get the chance to see their hometown from the lens he gets. "I always say it's a great perspective to have to be able to see all these places that we go but then see it upside down, and it's a lot of pressure, but it all goes back to the training," he said.
While the 2023 season from start to finish is roughly 230 days, he said they also train upwards of 200 flights in the offseason to ensure they are at the best of their ability.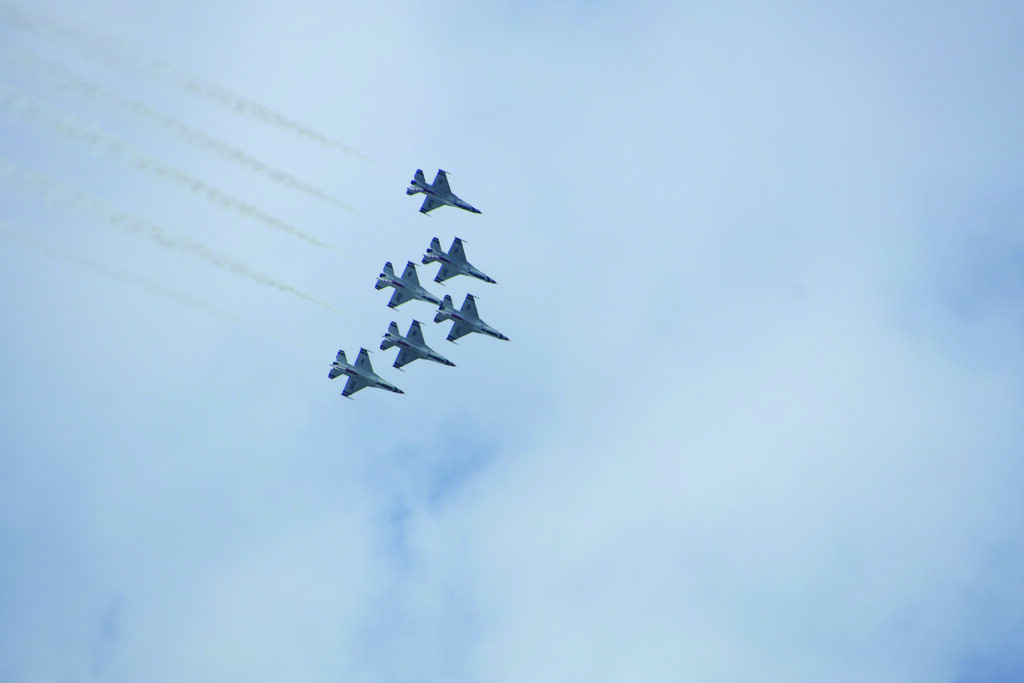 Coming to Owensboro's riverfront, Katz said he is excited to see it, even from an inverted view. This marks his first visit to Kentucky, and he hoped that viewers would be inspired by the work the Thunderbirds performed.
"To see that six individuals come together in a team to fly — really it's a 130-person team — but those six individuals fly together showcasing the pride, precision and professionalism of the Air Force and showcasing that we're your Air Force, we're your military, so hopefully you're inspired to see something bigger than yourself," Katz said.
After Air Show weekend concluded, the City of Owensboro said they projected over 60,000 people attended the events and the performances. OL