I really don't want to see you this summer.
At least not while I'm at work. I wouldn't mind running into you at a barbecue or a pool party, though.
After a cold and snowy winter and a cold, wet spring, I know that a warm, sunny summer is high on almost everyone's wish list. I'm right there with you, but I want you to enjoy the summer months and stay safe. A happy and healthy summer is the best kind of summer there is.
As an emergency medicine physician, there are a few tips I have that can help keep you in top form for fun and festivities. Check out the following list for some of my top tips:
Tell bugs to buzz off
Bugs bites and stings are usually just a nuisance, but there are some troubling conditions that can result from a sting or bite. If you have an allergy to wasps or bees, make sure to carry appropriate rescue medications like antihistamines or epinephrine auto-injecting pens.
Mosquito-borne illnesses such as West Nile Virus are always a concern. Zika virus is getting a lot of attention, but is less of a concern this far north. However, if you travel south for vacation, keep in mind that fending off mosquitos should be a priority. Make good use of protective clothing and insect repellants as instructed on their packaging, especially for children.
Tick bites are also a concern. Lyme disease gets all the attention (watch for the bulls-eye rash), but Rocky Mountain Spotted Fever and Ehrlichiosis are more common in this area. Check children and each other for ticks, especially around hairlines, on backs and under clothes. If you suspect a tick-borne illness, seek medical attention quickly. It can make a huge difference in preventing severe complications.
Stay afloat
The water is a popular destination in the summertime. If you're boating or on a Jet Ski, make sure to always wear a life jacket (it's also the law), and don't drink and drive a boat (also a law). You may be able to swim, but if you lose consciousness for whatever reason, a life jacket can make all the difference. One of the best things you can do is make sure children (and adults) can swim. Take a swimming class or enroll your children if any of you can't. It can be a real lifesaver.
Also remember that there's always a bottom underneath that water. If you are in an unfamiliar place, jump in feet first. Diving is fun, but it can result in crippling injuries to the head and neck if the water is too shallow (especially if it's a dry summer and water levels are low).
Respect the rockets' red glare
Fireworks are a huge part of celebrating summer, especially around the Fourth of July. Have fun with them, but do so safely. Fireworks and alcohol do not mix! If children are playing with fireworks, they should be supervised by a sober, responsible and attentive adult. Even simple items like sparklers can burn at very high temperatures, which can severely burn a child. Also, be careful how you transport fireworks. Don't put them in your pockets. If they happen to ignite (which really does happen), you could face extremely severe, disfiguring burns.
Gear up
Getting outside and being active is one of the best things you can do during the summer. Cycling, roller blading, skateboarding and riding scooters are popular pastimes, and enjoying them should always be done with safety in mind. Helmets are absolutely essential anytime you partake in one of these activities because helmets literally save lives (or prevent severe, life-altering injuries). Children and young adults should be educated by their parents and loved ones about following traffic laws and protecting themselves on streets and roads. Drivers should also be aware of the increased non-automobile traffic and adjust accordingly. Being vigilant, either from a driver or non-driver's perspective, can make all the difference in preventing a tragedy.
If you have any questions about summertime safety in these topics or any other, I highly encourage you to visit the Centers for Disease Control and Prevention at www.cdc.gov. They have a wealth of information that can help protect you, as well as your friends and loved ones.
Have a happy and healthy summer!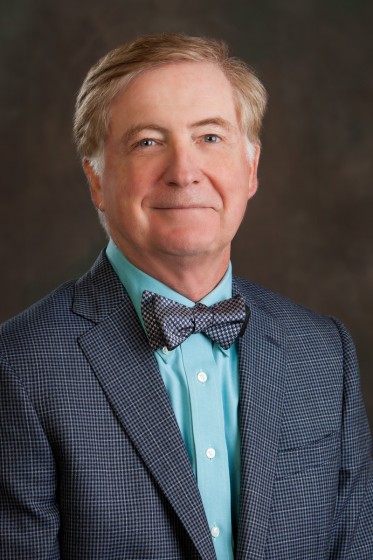 Dr. Robert Knight is a board-certified emergency physician at Owensboro Health Regional Hospital. For more information or to schedule an appointment with a provider in Owensboro Health's One Health medical group, call 844-44-MY-ONE (844-446-9663).