Dr. Amy Melton Shutt has been named assistant superintendent for human services for the Daviess County Public Schools district. Shutt is currently serving as director of personnel and will continue to fill that role while expanding her responsibilities to encompass all areas of human resources.
Shutt will supervise and review the evaluation and performance of the district's human resources and student services departments, ensuring that those and related departments provide outstanding levels of services to schools.
Shutt will also administer the Board of Education's Site-Based Decision Making policies and procedures at DCPS schools as they pertain to personnel and student services, and will work with principals and other administrators to monitor staffing needs and develop staffing plans.
She will continue her responsibilities in developing and administering a comprehensive Future Leaders Development Program for certified and support staff in the DCPS district, and will work with and assist district teams regarding staff professional development plans for certified and support staff, including the departments of teaching and learning, operations, finance, and human services.
Additional responsibilities will include certifying classifications and salaries to the finance department, according to district salary schedules; representing the district in fact-findings, arbitration and representation cases; and working with the department of teaching and learning in leveraging and utilizing funds available through SBDM allocations, as well as federal, state and local funds, to achieve the goals of individual school improvement plans.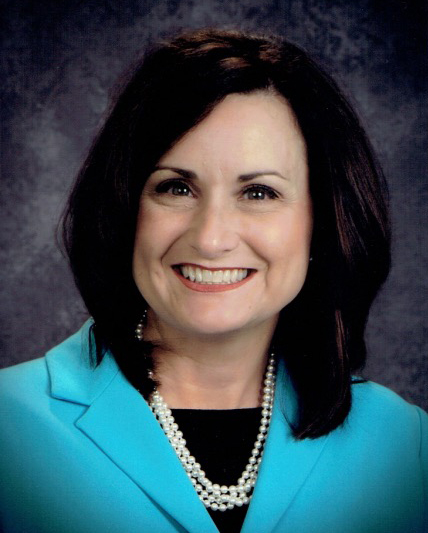 "It is an honor and privilege to be chosen to lead this important area for Daviess County Public Schools," Shutt said. "As an educator, my goal has always been to be a student-centered leader and support the staff so they can also keep Kids First! every day.  Great organizations are made by great people and DCPS has more than 11,700 outstanding students and 2,400 amazing adults working in our schools each day. I am grateful for the opportunity to lead the Human Services pillar for Daviess County Public Schools and I look forward to the wonderful opportunities ahead for DCPS."
Shutt was named personnel director for the DCPS district in July 2016 after serving as principal at Burns Elementary School since 2004. Her 24-year career in education began as a teacher and principal at Drakesboro Elementary School in Muhlenberg County. Under her leadership, Burns Elementary School earned designation as a Distinguished School of Distinction; and Drakesboro Elementary School was recognized by the Kentucky Department of Education as one of the eight highest-performing at-risk schools in the state.
DCPS Superintendent Matt Robbins said this position provides three pillars of leadership and responsibility at the district level, including teaching and learning, operations/finance and human services. "Dr. Amy Shutt has proven exemplary leadership in every role she has served in for the Daviess County Public Schools," Robbins said. "She is a perfect fit in this position as her vision matches the mission of the organization. We have reorganized our leadership team with one singular purpose in mind, establishing Kids First! as the focus of our mission and vision for the future. By organizing our district team around the three pillars of district leadership, we will best fulfill the district office's purpose, which is to support our schools to the utmost of our capacity."