Goodbye, kitchen table, couch and bedroom desk. Hello, spacious hotels and a much-needed change of scenery.
Because home school doesn't necessarily have to be at home, check in at French Lick Resort and check out a new spin on working remotely. E-learning can be done virtually anywhere, so why not take a break from the norm and take advantage of our remote, small-town setting? French Lick's 3,000+ scenic acres are the ultimate classroom.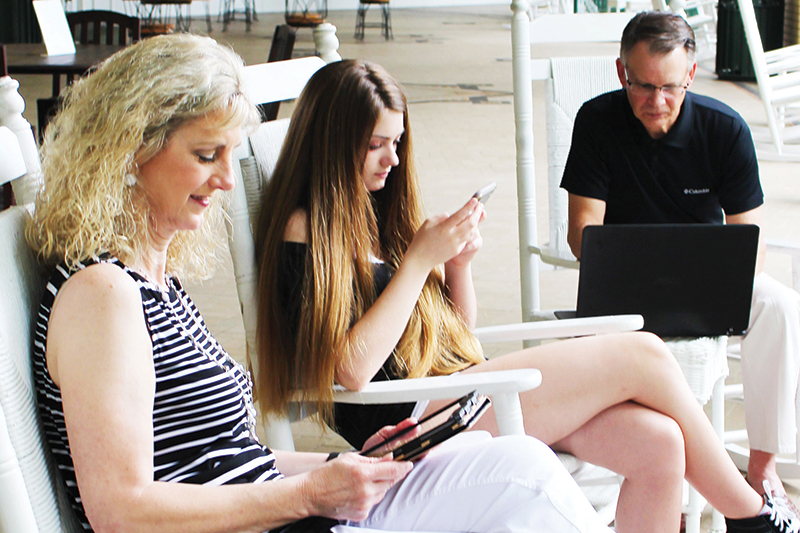 Fast & Free Wi-Fi
Complimentary Wi-Fi keeps you connected for every download and every virtual classroom. Every resort guestroom features 20mb of private internet bandwidth dedicated to each of your devices, delivered via a strong Wi-Fi signal. No additional up-charge for the "good" internet here — it's fast, secure and free.
There's a Lot to Learn
Add some French Lick flavor to the curriculum with downloadable resources and activities for kids to keep their creative motors running all throughout their work-cation at the resort.
Download or pick up from the front desk an activity book filled with crossword puzzles, mazes, coloring pages and more — it's a little taste of history perfect for elementary-aged kids. The resort's "Teaching Tuesdays" in September also feature downloadable worksheets. From the science behind the limestone in the famous French Lick Springs Hotel tunnel to 175 years of resort history, you'll be surprised how much there is to learn here. Find more at frenchlick.com/homeschool.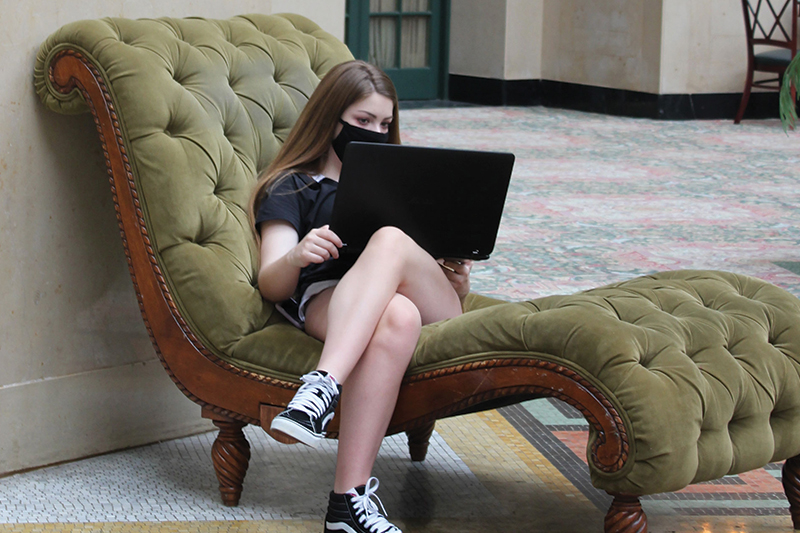 Great Spots to Work Distraction-Free
When it's time to fire up the laptop or get some reading done, the desks (and even the cozy king-sized beds) in your guestroom are just the start. At West Baden Springs Hotel, meeting rooms can be reserved free of charge as a workspace when the kids are working in pods. And French Lick Springs Hotel has plenty of hidden spots perfect for studying, from the quiet lobby mezzanine to the outdoor garden benches.
Take a Brain Break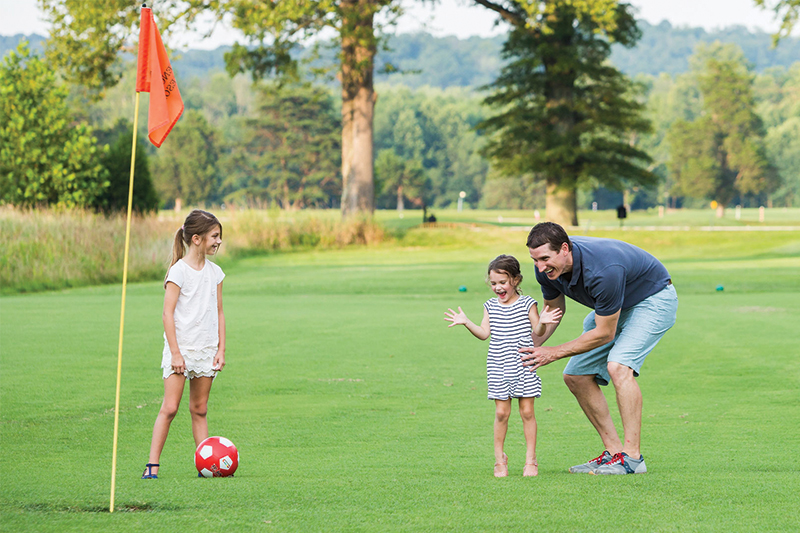 With plenty of on-site activities, recess has a prominent place in the curriculum here.
Head to the pool for a dip. Sneak away for a quick hike, bike ride, or even work in a game of bowling. Get outdoors for sand volleyball, or play some cornhole or badminton on the front lawn. Go for a horseback ride or a game of FootGolf. There's plenty to look forward to when it's time for a break or when studying is done for the day.
School Has a New Look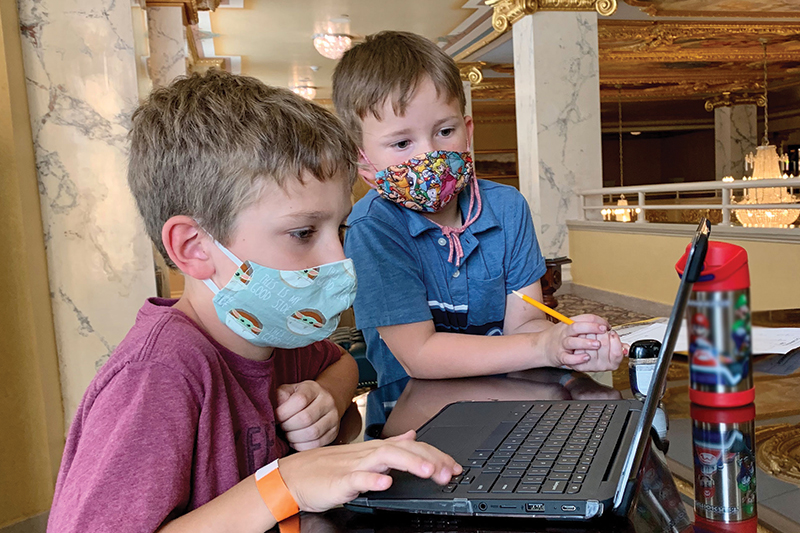 Who says learning can't be fun? When the kids are able to spread out in the West Baden Springs Hotel atrium or the French Lick Springs Hotel veranda, e-learning goes from uninspiring to unforgettable.
The remote work experience is made a little easier with free parking, free shuttle service to resort venues, and never any resort fees. Just one more reason why you'll feel right at home in French Lick Resort's cozy classroom.