Dr. Veena Sallan has been appointed to serve as the Vice President of Academic Affairs and Chief Academic Officer of Owensboro Community and Technical College (OCTC) by the President Dr. Scott Williams.
"I'm excited to assume this new role in the OCTC family and look forward to working with the faculty and staff, as well as Dr. Williams and the administrative team," Sallan said. "OCTC is an integral part of the communities in our region. I feel fortunate to be selected for this position and to continue to meet the needs of the community and the workforce."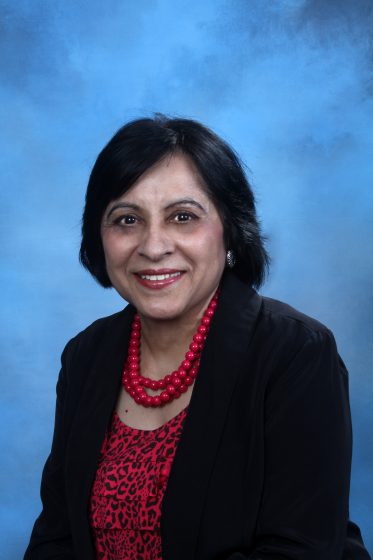 Sallan's academic credentials include a Post-Doctoral Research Associate-ship, a Ph.D. in Biological Sciences/Population Genetics, a Master of Science with an emphasis on Human Biology and Biological Anthropology, a Bachelor of Education in the Teaching of Biological Sciences & Physical Sciences, and a Bachelor of Science in Biology (Zoology and Botany) and Chemistry, all from the University of Delhi, India.
Her experience includes a vast array of teaching and administrative experiences. Dr. Sallan has been at OCTC since 1987 in various roles including Professor, Division Chair, Associate Academic Dean, and Associate Director of Advancement. Selected accomplishments include being a recipient of the local Great Teacher Award and the Award of Excellence from the National Institute for Staff and Organizational Development (NISOD).
Sallan has been active in local and international organizations. Currently she is serving as the chair of the Owensboro Museum of Science and History Board of Directors and as a certified Court Appointed Special Advocate (CASA).
"Her broad range of experience in leadership, accreditation, and higher education in general, will continue to be a true asset to OCTC. When we compared the background and experiences of all the applicants, it became obvious that Dr. Sallan was the right candidate for the position," said Dr. Williams. "We are excited for her to assume this new role at OCTC."
Dr. Sallan began her new position at OCTC on August 16.