After being held up for about a week due to almost daily rainfall, crews are attempting to kickoff mowing season along Kentucky state highways this week. As weather and soil conditions allow, Kentucky Transportation Cabinet highway crews and contractors will be ramping up mowing and litter removal activities.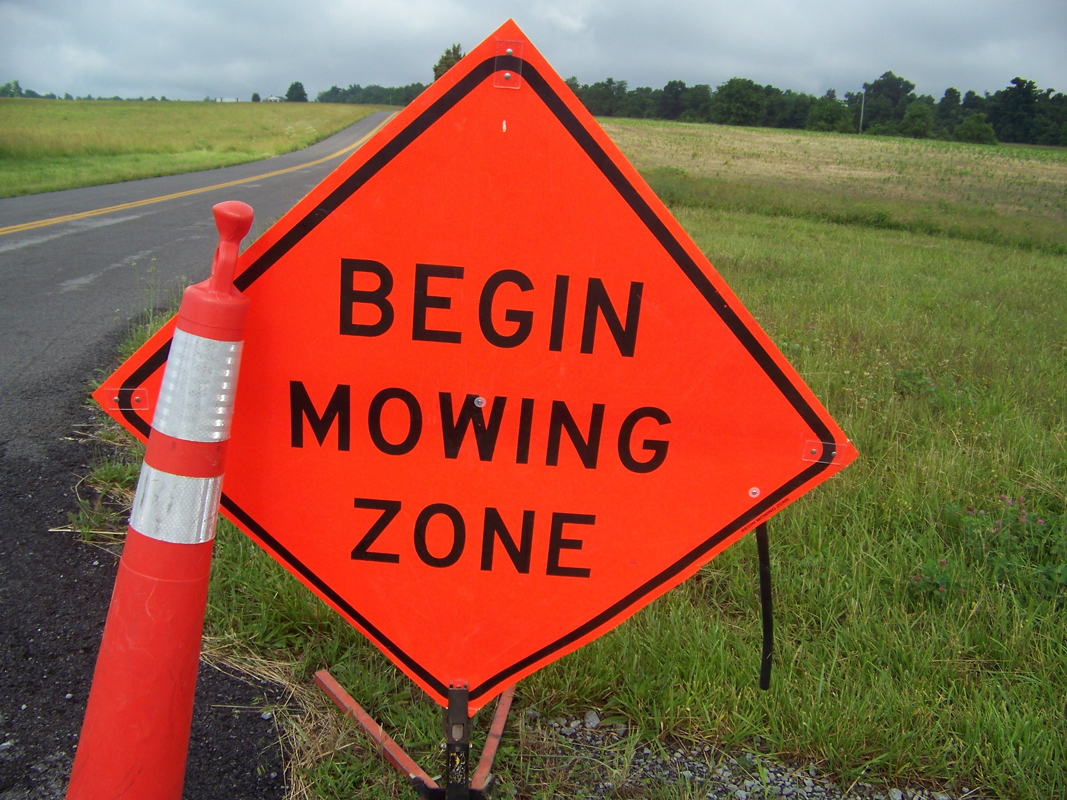 Mowing zones will be marked by appropriate signage and should be treated with the same respect and caution as any other work zone. Drivers are urged to slow down and watch for slow-moving tractors and support vehicles that may be required to travel into and across travel lanes from time to time as they go about their work. Motorists should also be mindful of personnel in close proximity to traffic flow in areas with ongoing mowing or litter removal activities.
Contractors could be working along some area Interstates, parkways, and US highways by late today. State crews will be ramping up mowing activities along rural secondary highways in many Western Kentucky counties through the week.
Mowing and litter crews will continue to have active work zones across the region anytime weather conditions allow for about the next month.
Timely traffic advisories for the 11 counties of KYTC Highway District 2 are available by going to facebook.com/ kytcdistrict1 You do not have to be a Facebook member to access this page.
Navigate traffic with KYTC at goky.ky.gov or with WAZE at waze.com or with the WAZE App.