The Owensboro Youth Hockey Association is now taking registrations for the 2014-15 season.
On-site registrations will be taken at the Edge Ice Center on Saturday, September 13th from 1-4 p.m., Wednesday, September 17th from 6-8 p.m., and Saturday, September 17th from 1-4 p.m. On-line registration is also available at www.owensborohockey.com. Registration will close October 27th.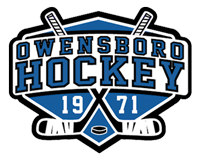 The league is open to boys and girls ages 4 through 17 years of age. All practices and games take place at the Edge Ice Center, 1400 Hickman Avenue, next to the Owensboro Sportscenter. First year player fees are only $99, with most equipment being provided. Practices begin in October, followed by games starting in November, and finish with in-house tournaments in March.
Come and find out why ice hockey is truly the 'coolest' game in town! For more information please visit www.owensborohockey.com