Owensboro High School leaders have named OHS alumnus Brad Schmied the new swim coach for the Devilfish.  Clayton Royal had to resign earlier this year due to a new career opportunity.  Schmied comes to OHS from Daviess County High School where he was the Daviess County swim coach.
"I'm excited to be coming home to OHS.  It's an honor to coach my alma matter," said Brad Schmied, OHS swim coach.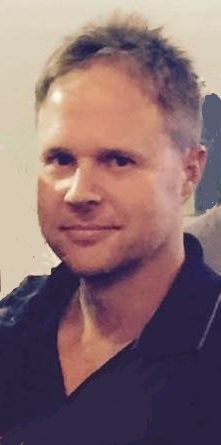 Schmied graduated from OHS in 1991.  He earned a Bachelor's of Science degree from UL in 1996.
"Coach Schmied is a well-respected coach who comes to us with head coaching experience.  As soon as the job became available he contacted us expressing interest and we are very excited to have him.  Any time you can welcome back a former red devil, it's a good day.  We are excited about the future of our swim program," said Todd Harper, OHS athletic director.
Schmied will coach both the girls and boys swim teams.
"My main goal in the first year is to get more swimmers out for the team.  We will also build on what we have and try to get several swimmers qualified for state," said Schmied.