Drivers on Southtown Boulevard did lots of double takes today.  Were those guys holding guns?
A group of local veterans are standing guard at the Armed Forces Career Center at 636 Southtown.
Some might say they're crazy. Some might say they're over-reacting. Some might say they're heroes. But either way, these guys clearly believe they are supporting their fellow service men and women.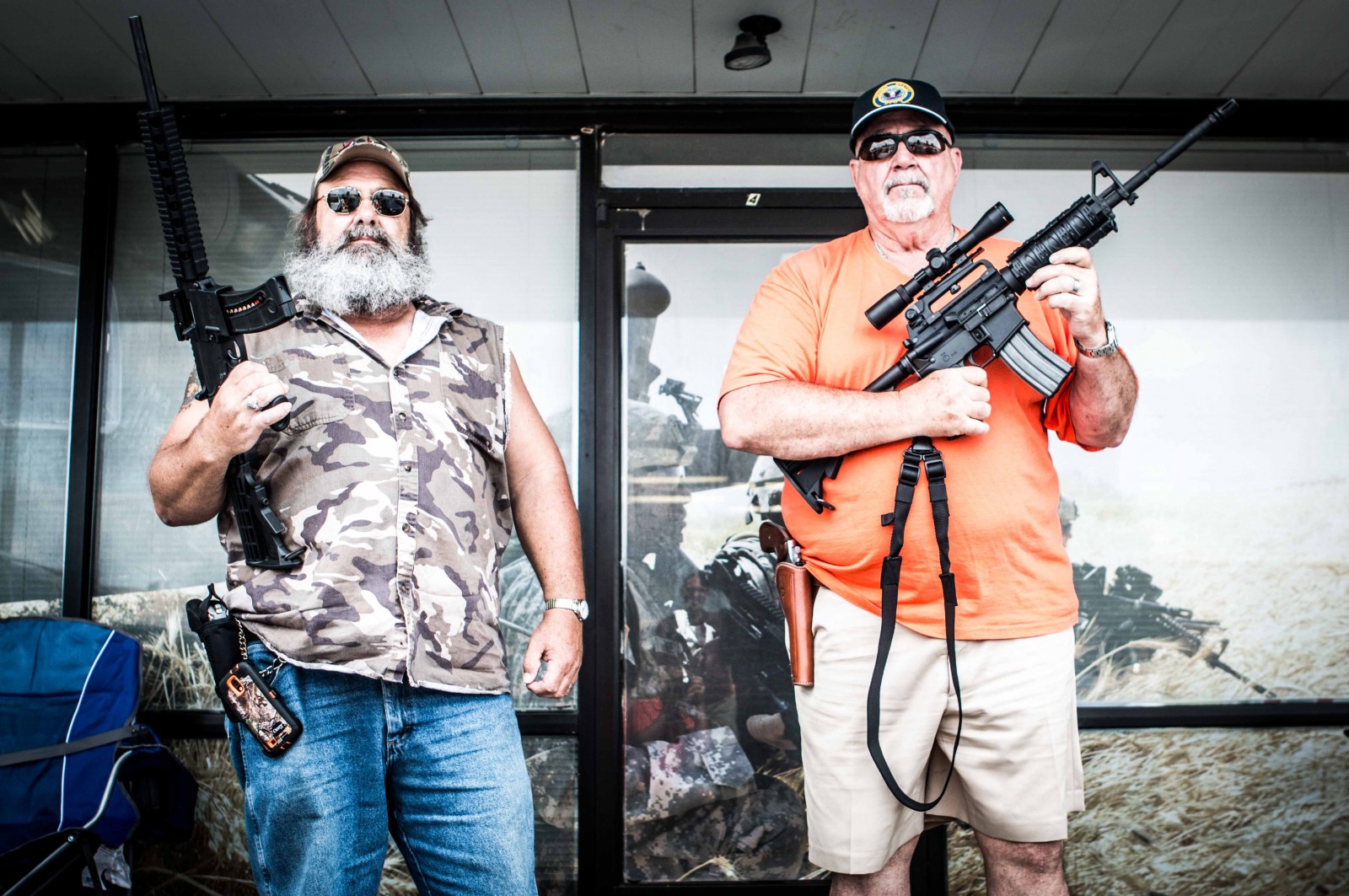 "The Department of Defense will not allow recruitment officers to bear side arms," said Nick Hetman, the director of the Legion Riders at American Legion Post #9. "We have the greatest military in the world, yet we have no one to protect our recruitment officers."
"So, we're protecting them," added BJ Cox, (in reference to the tragedy last week in Chattanooga).
"This type of thing (standing guard) is happening all over the country. But there's been no coordinated effort," Hetman said. "What we're seeing is a groundswell of people who are saying 'enough.'"
Cox says they plan to stand guard one way or another until they are not needed anymore. "Hopefully that will be when the governor changes the law."