A reader asked us to share this heartwarming story with the community.
Last week (8/28/17) Owensboro Fire Department allowed two of GRADSA's (Green River Area Down syndrome Association) adults to job shadow Richard Peach, a fire fighter.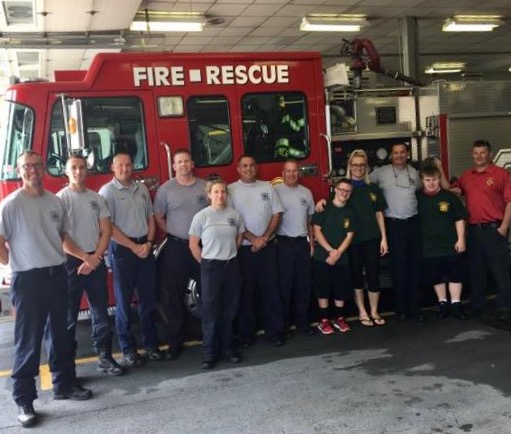 As part of their job shadowing, they got to do the job of a fireman. They filed certificates, washed the fire trucks, toured the department, & rode around Owensboro in the fire truck!
GRADSA will be doing a volunteer day each month at a different location to get the adults out in the community and to raise awareness about Down syndrome.
GRADSA serves more than 150 families in the Green River Area, more than 9 counties.