The racks are full, the shelves are stocked, door prizes are collected, and the ribbon is ready to be cut  for the grand opening of the new Goodwill 54 location.
Doors open Thursday at 9am and the grand opening will continue all weekend with door prizes, refreshments and give-a-ways.
The new store is located at 3241 Kidron Valley Way, off Fairview Drive, just behind Gateway Urgent Care.  Here's a sneak peak into the new store:
12,000 square feet of retail space
8,000 square feet of donation processing space
Nearly 40,000 pieces of clothing at affordable prices for women, men and children (shirts, pants, jeans, pajamas, dresses, skirts, shorts and jackets)
2,000 pairs of jeans, including name brands, for $5 each
1,700 pairs of shoes
1,440 linear feet of shelving containing household items, holiday decor, toys, accessories and more
400 purses, backpack, tote bags and luggage
Also, they will employ 18-25 people and they are still taking applications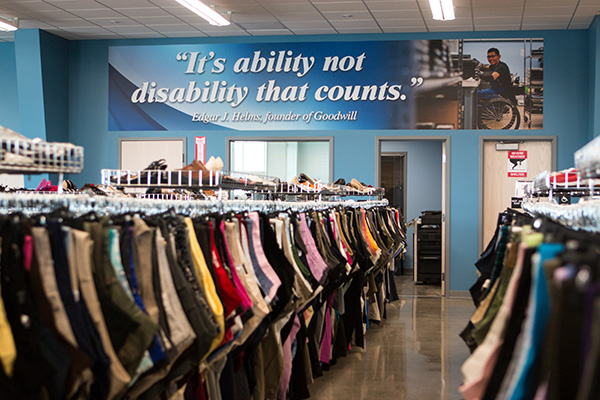 As part of the grand opening celebration, refreshments will be served on August 20 and 21 from 11:00am – 1:00pm and there will be door prizes daily.
Kroger is providing a $250 gift card for the grand prize drawing Thursday and Friday. Evansville Teachers Federal Credit Union is providing a $500 Visa gift card for the grand prize drawing Saturday evening.  You do not have to be present to win.
Connie Ralph and Jill Mitchell, who were in the building this morning taking care of last minute details, say they are especially excited about the Drive-thru Donation Center.  "Not every location has one, so it's really nice to have one here," Mitchell said.  "It makes it very convenient for people to drop off their donated items."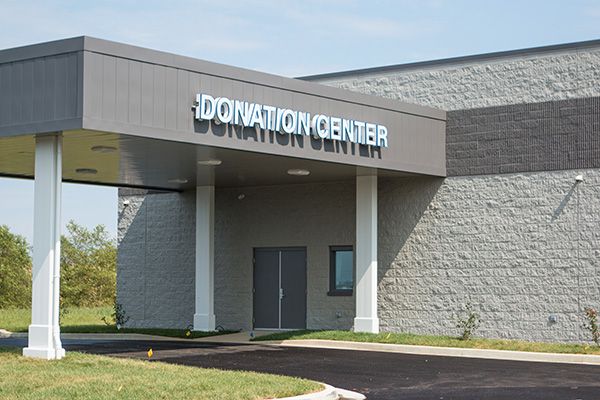 "We're offering extended hours so people can drop off items on the way to work or in the evenings," Ralph added.
Drive-thru hours accept donations Mon-Sat from 7:30am-8:00pm and Sun from 1:00-5:00pm.
Store hours are Mon-Sat 9:00am-8:00pm and Sun 1:00-5:00pm.
Read our previous post for more details about the new store.