The Foundation for Daviess County Public (DCPS) is pleased to announce recipients of the Foundation for DCPS's Focus Awards 2017.
Each year, the Foundation awards four $1,000 grants to teachers who present innovative and creative projects. Focus Awards submissions are evaluated 'blindly' (references to names and schools are removed from the original submission) by a group of retired teachers and administrators.
"It's always exciting to go out to the schools to present Focus Awards to amazing teachers and staff!" said Vicki Quisenberry, Executive Director of the Foundation for Daviess County Public Schools. "This year, all three principals decided to make surprise presentations to recipients, which makes handing out $1,000 checks even more enjoyable."
2017 Focus Award Recipients are: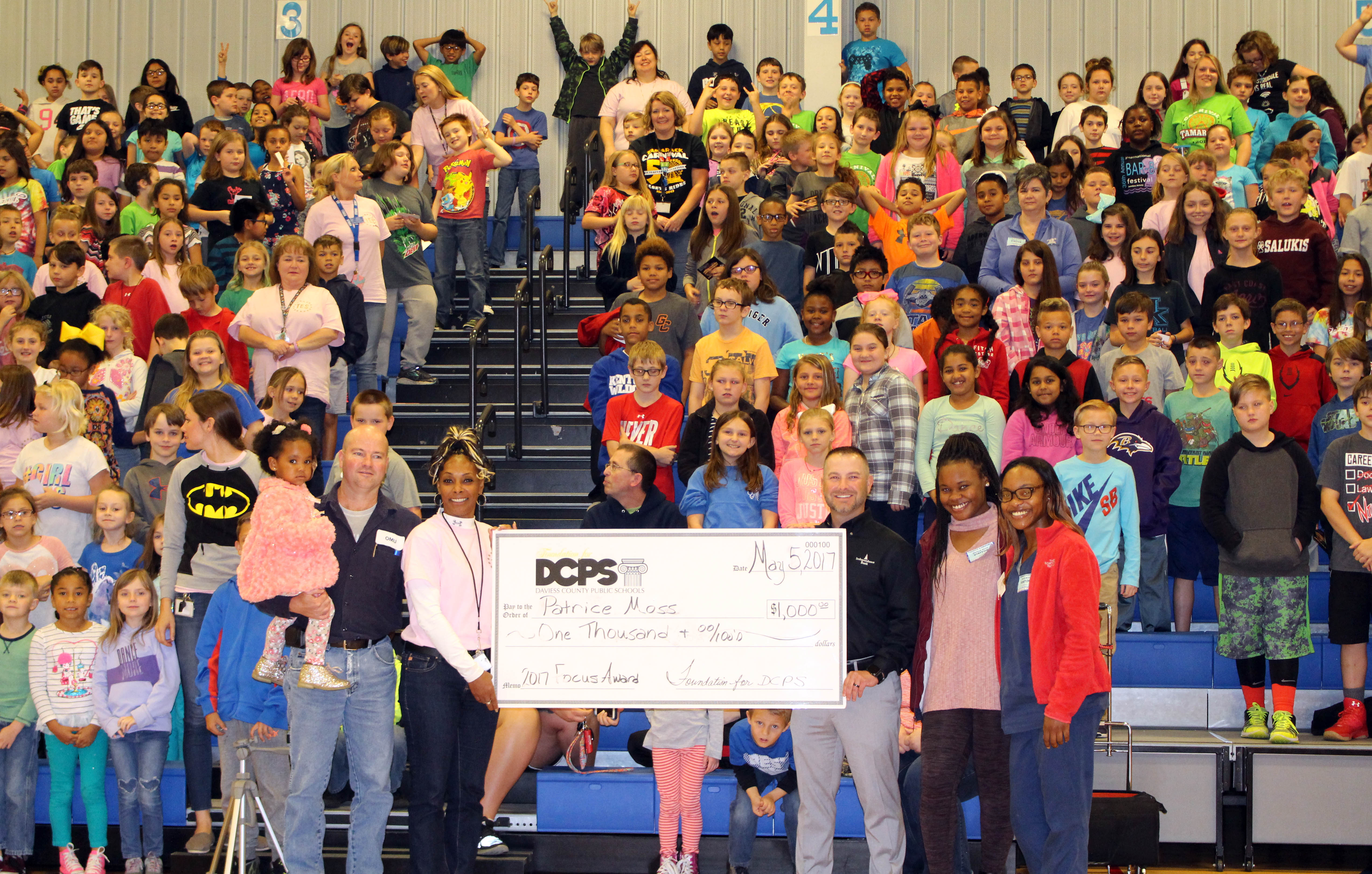 Patrice Moss, a fourth-grade teacher at Tamarack Elementary School, was awarded the $1000 Great Expectations Focus Award. Ms. Moss has recently introduced "Camp Invention – the Launchpad for Your Imagination" to Tamarack's summer educational programming. Mrs. Moss plans to use the Foundation grant to award scholarships so students who are unable to afford the $225 camp fee may attend Camp Invention this summer.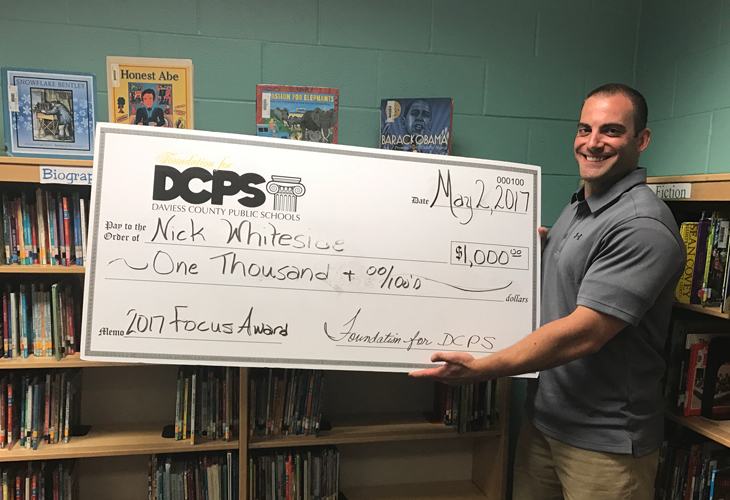 The $1000 Focus Award in Health was awarded to Nick Whiteside, a physical education teacher at East View Elementary School. Knowing that his students often have limited access to physical activity gear, Mr. Whiteside will purchase sports and activity equipment students can 'rent' to take home for a week with 'Dojo' points. Dojo points are awarded when students complete tasks and reach goals.
Katelyn West, a science teacher at Heritage Park High School, was awarded the $1,000 Focus Award Grant for Literacy. Mrs. West plans to purchase and utilize the technology available through a classroom set of ScanMarkers for students in her Biology class. ScanMarker digital scanners will be used to improve comprehension, pronunciation and reading autonomy found in complex scientific text.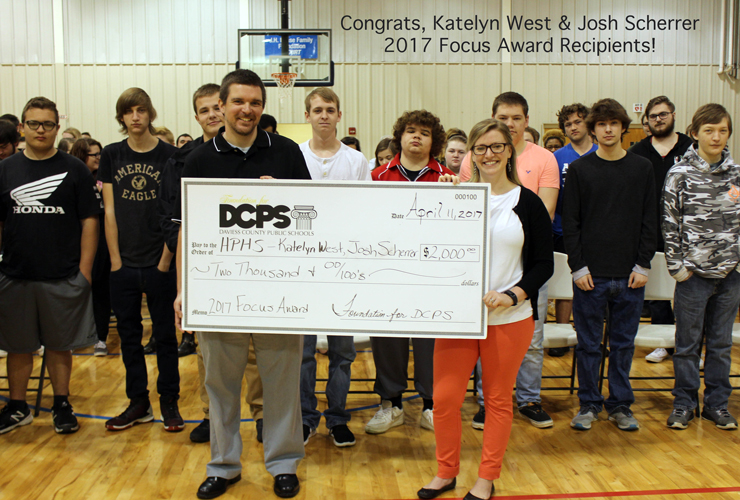 The $1,000 Focus Award – Technology was awarded to Josh Scherrer, a United States History teacher at Heritage Park High School. Mr. Scherrer will develop a 21st century digital laboratory that promotes student innovation and creativity while nurturing student growth, independence and engagement. Items in Mr. Scherrer's lab will include Apple Mac-Mini, ASUS ZenPad8, Bluetooth Digitizer Pen and more.
Those wanting to donate to or who have questions about the Foundation and Foundation programs, like Focus Awards, may contact the Foundation at (270) 231-5583 or email Vicki Quisenberry ([email protected]).