With LOCASH headlining and very little chance of rain in the forecast, Friday After 5 is expecting its largest crowd ever tonight, July 21, 2017.
An extra stage is being added to accommodate the anticipated crowd for LOCASH, who will now be performing on the Champion Ford stage on the front lawn of the Convention Center.
"LOCASH" driven by Champion Ford Lincoln Mazda (8pm)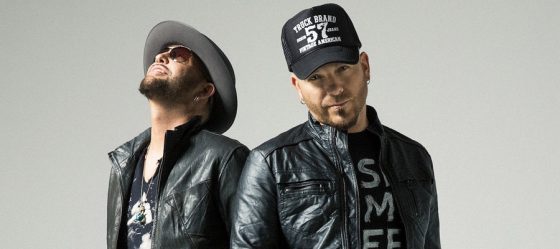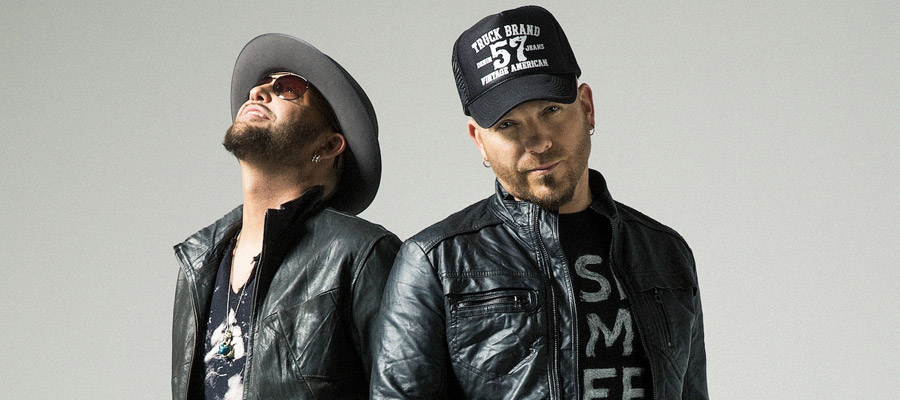 Champion Ford sets the "Summer of Love" to music with superstar duo,"LOCASH"!  ACM-nominated and Reviver Records hot country duo LOCASH includes Baltimore, Maryland native Chris Lucas and Indianapolis, Indiana's Preston Brust. Their smash No. 1 hit "I Know Somebody" topped Billboard Country Airplay and Country Aircheck after their RIAA Gold-Certified "I Love This Life" single ascended to the top of the charts. Both hits are on their new album THE FIGHTERS, their first full-length project with Reviver Records. The nonstop duo continues their North American tour to promote THE FIGHTERS, which includes additional dates part of Live Nation's 'Ones To Watch' headlining tour. LOCASH is also featured in Comcast Built Ford Tough® dealer advertising campaigns and in Pennzoil® Garage sessions.
They've headlined in Owensboro before but tonight:  No Tickets. No Wristbands. No kidding.  All Friday After 5 events are free. Almost five decades after Bruce Brubaker last pitched in a major league baseball game it is not uncommon for the morning mail at Champion Ford Lincoln Mazda to include a request of two for Brubaker to sign one of his Topps baseball cards for a collector or fan. Bruce, his family and the home team at Champion Ford hit a home run with tonight's show.
All other FA5 events will continue as scheduled July 21, including:
6:30 pm -10:00 pm:  Insulated (Country Rock)
Jagoe Homes patio stage on the BB&T Plaza at the RiverPark Center
7:00pm-10:00 pm: Mike Fulkerson's Old Time Rock & Roll Show
Atmos Energy Courtyard at RiverPark Center
7:00pm-9:00pm: Courtney Peveler
Cromwell Overlook Stage at the Smothers Park Fountains
8:00pm -10:00pm LOCASH (Country Party)
Champion Ford Stage on front lawn of Owensboro Convention Center
9:00-midnight Big Atomic (Pop Funk)
Don Moore Stage on the Kentucky Legend Pier at the Owensboro Convention Center
As presenting sponsor, Champion Ford will have LOCASH trucks on hand (see them here) tonight at FA5.
Next week, join us for the "Ahoy on the Ohio" boat parade!