Several students from Daviess County High School in Owensboro, Kentucky joined forces this month to pack meals for local community members in need.
Organizers said students worked to help provide roughly 300 meals to hungry community members living in surrounding neighborhoods and communities.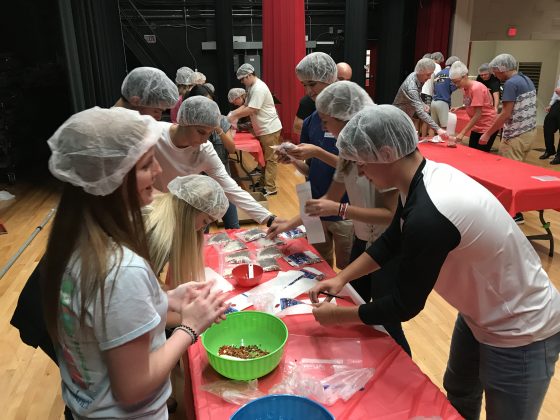 The student participants were selected by their schools to participate in the Chick-fil-A Leader Academy™, a national high school leadership program that not only teaches students leadership skills, but also empowers students to put their skills into action.
David Salyers is Vice President of Brand Activation at Chick-fil-A Inc. He said students from those schools made an immediate and direct impact through the Chick-fil-A Leader Academy when they packed meals.
"We are excited to partner with high schools across the country with Chick-fil-A Leader Academy to provide opportunities for the next generation of leaders to strengthen their communities," said Salyers.
Students are expected to learn leadership skills and apply them throughout the school year to plan and implement an "impact project" such as a special needs carnival or charity softball game. The students don't just learn about leadership in the classroom, but they get out in the community to put it into action, making an "Impact through Action" in their community.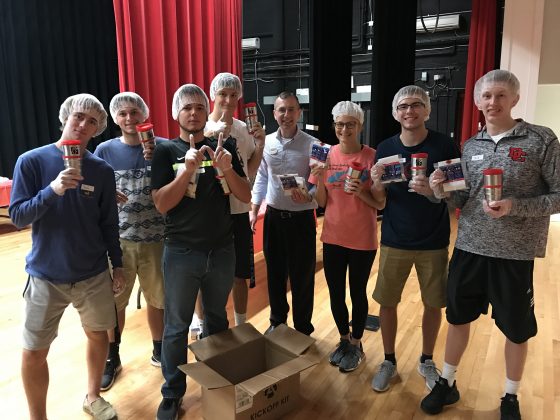 The Chick-fil-A Foundation offers financial support to the impact projects and local Chick-fil-A Franchisee Operators sponsor the program for the schools in their community and often serve as mentors to the students involved.
Organizers said students began in the Chick-fil-A Leader Academy helping to make as many as 1 million meals to feed families in need, but they will end this school year as leaders positively influencing their communities.
Learn more about the Chick-fil-A Leader Academy at chickfilaleaderacademy.com.
List of participants:
Blake Boswell
Nick Driskill
Seth Fenwick
Emma Fenwick
Ragan Howard
Ann Howard
Meridith Howard
Adam Julian
Kelsey Legg
Katherine Logan
Chase Luckett
Lindsey McLellan
Isaac Miller
Lilly Mudd
Carrie Neville
Jay Owen
Jay Powers
Morgan Stone
Emily Swift
Kendall Terry
Ryan Thomson
Colleen Turner
Dakota Walden
Reagan Watkins
Jamison Watson
Jack Whitmer
Emma Young
Facilitators:
Trey Pippin
Neil Hayden