Owen E. Krahwinkel, son of Edward and Jodi Krahwinkel of Owensboro, completed the 18th session of the FBI National Academy Associates Youth Leadership Program on July 1.
The Youth Leadership Program (YLP) is sponsored by the FBINAA Inc., the professional association of graduates of the FBI National Academy for state and local law enforcement officials, a non-government association.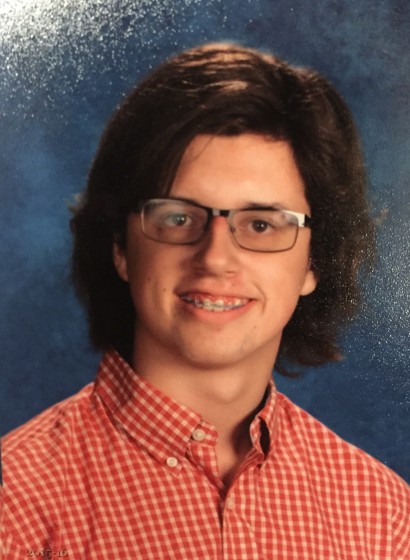 YLP attendees, ranging in age from 14 to 16 years of age, must be nominated by local chapters of the FBINAA or one of their three sister organizations – Law Enforcement Executive Development Association (LEEDA), National Executive Institute Associates (NEIA) or the Society of Special Former Agents of the FBI. Applicants must have demonstrated outstanding leadership skills and excellent character, and have above average grades. Candidates submit a written essay and must pass an oral interview with three police chiefs from across the state serving on the selection panel as part of the application process. The FBINAA then selects eligible individuals from the nominations and appoints them to attend the one-week program. This year, 52 students from domestic chapters, five from international chapters of the association and three from the sister organizations were in attendance.
Owen's father, Edward Krahwinkel, is a lieutenant at the Owensboro Police Department and is a graduate of the FBI National Academy for police executives. Students applying for the YLP must be sponsored or nominated by a graduate of that program. Once selected, Owen was flown to Washington, D.C., for the eight-day program in Quantico, Va.
Owen, 15, is a sophomore at Daviess County High School, where he serves as a representative on the Student Council and is a member of the DCHS academic team. He was a freshman member of EmergeNext at the Wendell Ford Government Education Center and will continue in the Statesmanship Academy as a sophomore. He is also on the varsity swim team at DCHS and swims competitively with the Owensboro Marlins.
He plans to translate his interest in computer programming to a career in the military, law enforcement or video game production.
The curriculum at the FBINAA YLP includes classes in the following areas:
Goal setting;
leadership qualities;
religion;
culture and comparative ideology;
ethical decision making;
integrity;
accountability;
situational leadership;
juvenile justice in America;
the law and its effects;
interpersonal communication;
physical training;
group study and reports;
a tour of FBI facilities,
and a tour of Washington, D.C.
The students also run the YLP Endurance/Stamina Course known as "The Yellow Brick Road," which is a four and a half mile obstacle course. Upon completion, they are awarded a traditional Yellow Brick unique to the YLP.
Instructors, who also serve as counselors, are volunteer members of the FBINAA and FBI Special Agents who teach at the FBI Academy.