In support of The Plastic Surgery Foundation's annual Breast Reconstruction Awareness (BRA) Day observance, One Health Plastic and Reconstructive Surgery is hosting a BRA Day open house on Wednesday, October 19th from 3:00 – 6:00 p.m. at their office in the Breckenridge Medical Plaza, Suite 303.
This is an initiative designed to promote education, awareness, and access regarding post-mastectomy breast reconstruction.
The open house will include:
A meet and greet with Drs. Kittinger & Tidwell
Appetizers
Information for breast cancer survivors about reconstruction options
Skin analysis and product demonstrations
Mini massages
Give-a-ways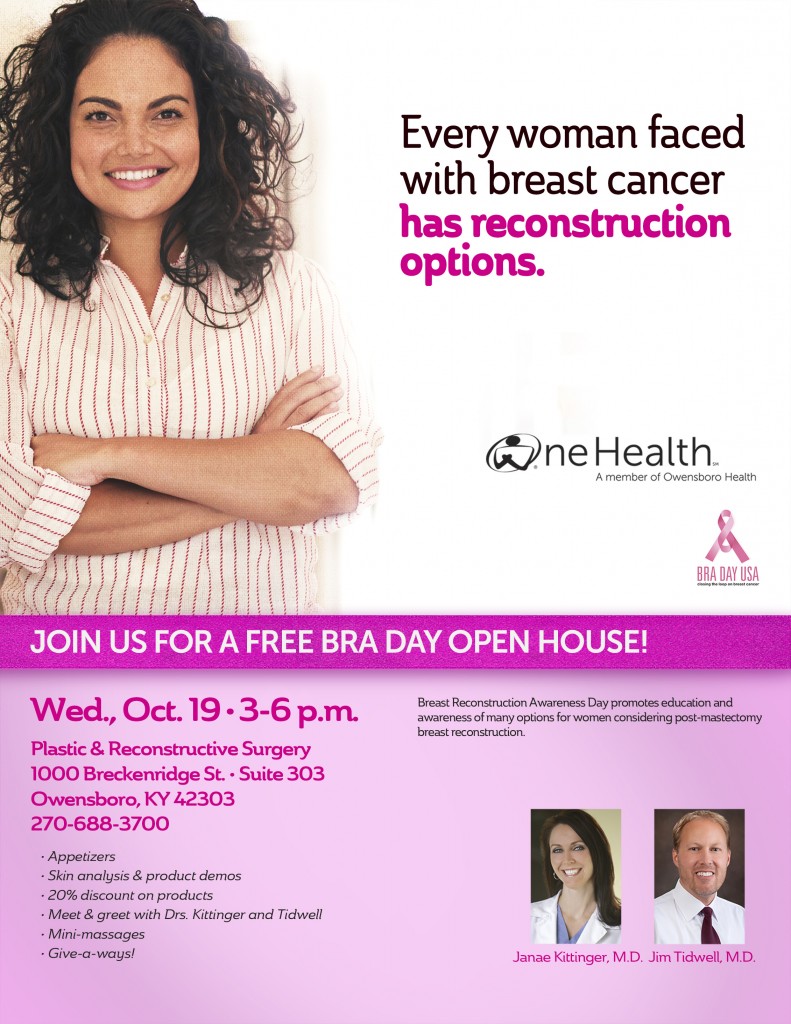 Breast Reconstruction Awareness Day was created to inspire women who have faced breast cancer. Informing women of their reconstruction options before or at the time of diagnosis is critically important to improving life after breast cancer and Owensboro Health's medical group, One Health has the specialties and expertise to help.
Breast Reconstruction Awareness Day is a collaboration between the American Society of Plastic Surgeons, The Plastic Surgery Foundation, breast centers, nurse navigators, corporate partners and breast cancer support groups.
For more information about the BRA Day open house, please visit OwensboroHealth.org/BraDay