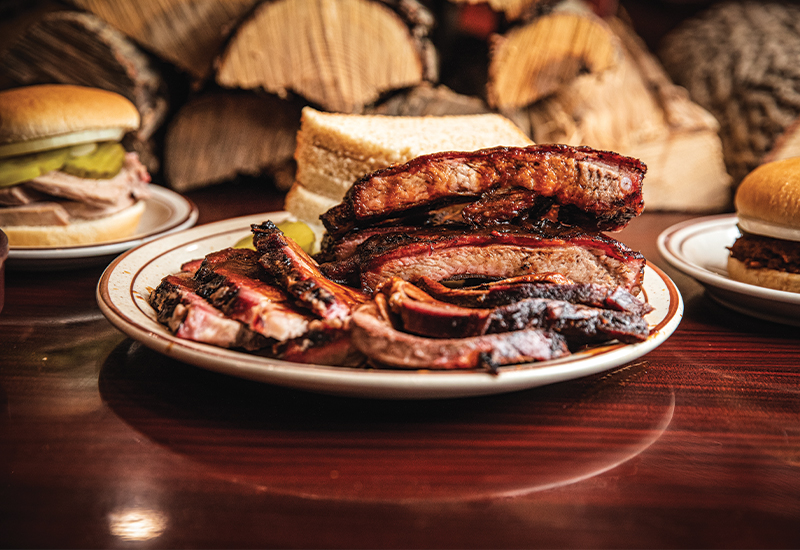 Best Barbecue
Platinum Winner
Old Hickory – Six generations of quality bar-b-que. Local people are what's most important to Old Hickory. Quality and service are what drive them every day, and they strive to be the best.
Gold Winner
Moonlite – Since 1963, they cook in the old- fashioned Kentucky tradition. They place meats personally selected for quality in their custom-built hickory fired pits and cook them slow and long, giving them that distinctive hickory flavor.
Best Sandwich
Platinum Winner
Great Harvest Bread Co. – Great Harvest Bread Co. offers made-from-scratch bread and goodies made from fresh,stone-ground flour in two Owensboro locations: 3211 Frederica, and 4431 Spring Hill Drive in Lake Forest Town Center on 54. In addition to your favorite sandwiches, Great Harvest offers made-to-order salads, cookies, and a variety of coffees and teas.
Gold Winner
Niko's Bakery & Cafe – Niko's Bakery & Cafe is a European inspired scratch-made bakery that utilizes local ingredients. We specialize in croissants, fresh bread, desserts, pastries, breakfast, lunch, dinner, wholesale, and catering.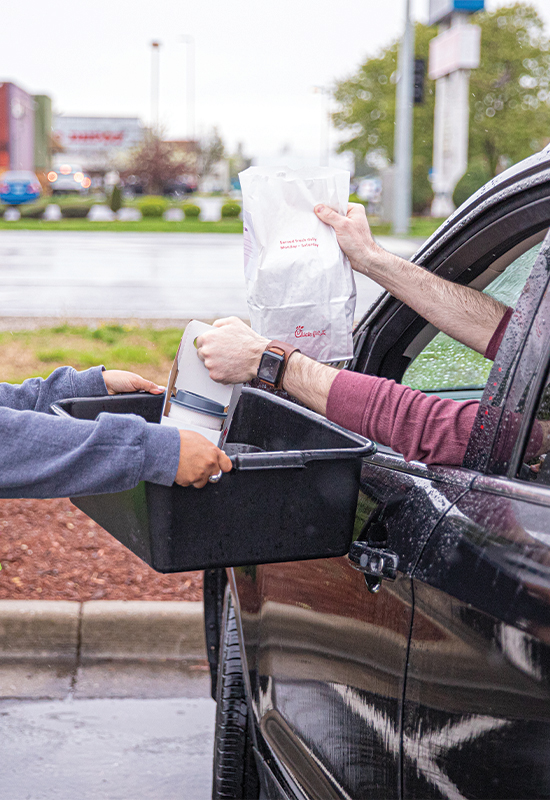 Best Curbside Pickup Restaurant
Platinum Winner
Chick-Fil-A – Chick-Fil-A is the standard-bearer when it comes to service, whether in the restaurant, drive-thru, or on the app. You never have to wait long for a delicious chicken sandwich and fries, and you'll always be served with a friendly smile.
Gold Winner
Texas Roadhouse – Everyone knows about Texas Roadhouse's mouth-watering steaks, fall-off-the-bone ribs, and hot, fresh rolls. They've also perfected their curbside pickup operations for customers during the pandemic. Call in or visit their website to take a taste of Texas home.
Best Breakfast
Platinum Winner
Dee's Diner – If you're looking for a hearty, southern breakfast, look no further than Dee's Diner. But be sure to bring your appetite – their pancakes and omelets are the biggest in town!
Gold Winner
Ole South – Their breakfast buffet will never leave you wanting, but you'll definitely want to come back for more. With a huge selection eggs, bacon, potatoes, fruit, and even barbeque, customers always leave full and happy.
Best Veggie Burger
Platinum Winner
Gene's Health Food – Gene's has been family owned and operated in Owensboro for 41 years. Proudly and thoughtfully bringing you the best in supplements, organic food and healthy lifestyle information.
Gold Winner
Bar Louie – Located in the heart of downtown, Bar Louie is known as a great place to gather and grab dinner and a drink – and a veggie burger!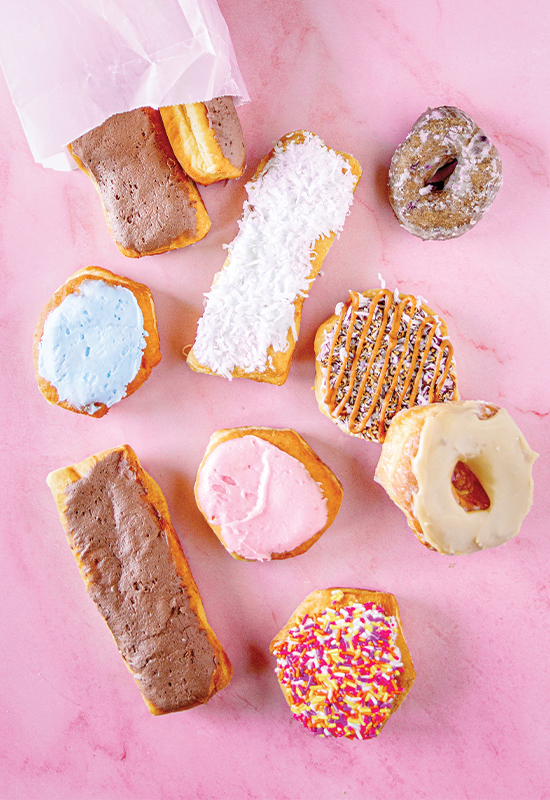 Best Donuts
Platinum Winner
Rolling Pin – For over 70 years we've been honored to serve the community. We've seen many changes this last year, but our commitment to exceptional quality and customer service have remained the same. We still make those delicious long johns, plus over 30 kinds of donuts and pastries fresh for you daily.
Gold Winner
Koehler's Bakery – Located on Carter Road near Parrish, Koehler's Bakery has been serving up delicious cakes and donuts to the community for decades.
Mexican Food
Platinum Winner
Real Hacienda – The Ortiz family serves up favorite family recipes carried on through generations in two Owensboro locations: Frederica & Southtown, and Highland Pointe on 54. Chimichangas, Armando's pizza, and arroz con pollo are just a few of their tasty dishes.
Gold Winner
Papa Grande – With two locations in Owensboro, Papa Grande delights customers with their abundant menu of flavorful Mexican offerings. And their house-made guacamole, prepared at your table, is definitely a favorite.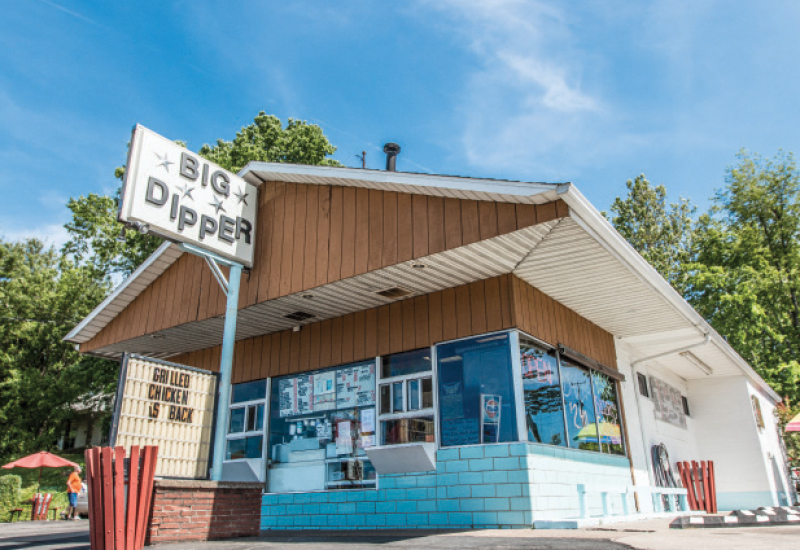 Best Burger
Platinum Winner
Big Dipper – You can never go wrong with a burger from The Big Dipper. Their menu and friendly service keep local customers coming back, and it's always a favorite stop for out-of-town visitors.
Gold Winner
Wonder Whip – Serving Owensboro's east end for decades, Wonder Whip has developed a loyal following with drive-in favorites like burgers and soft-serve ice cream.
Best Pizza
Platinum Winner
Mellow Mushroom – Since 2016, Mellow Mushroom Pizza Bakers has been serving up fresh, stone-baked pizzas to order in an eclectic, art-filled, and family-friendly environment. Independently owned and operated, Mellow Mushroom provides a unique feel focused around great customer service and high-quality food and beverages.
Gold Winner
54 Pizza Express – Home of the top-heavy pizza, 54 Pizza Express offers a high-quality homemade product served with friendly efficient service, for dine-in, carry out or delivery. It's quality you can afford and a taste that's unforgettable.
Best Food Delivery Service
Platinum Winner
DoorDash – Delivery & takeout from the best local restaurants. Breakfast, lunch, dinner and more, delivered safely to your home.
Gold Winner
Big O Takeout – Your local option for food to your front door. With the Big O Takeout app, the fastest ordering is right at your fingertips.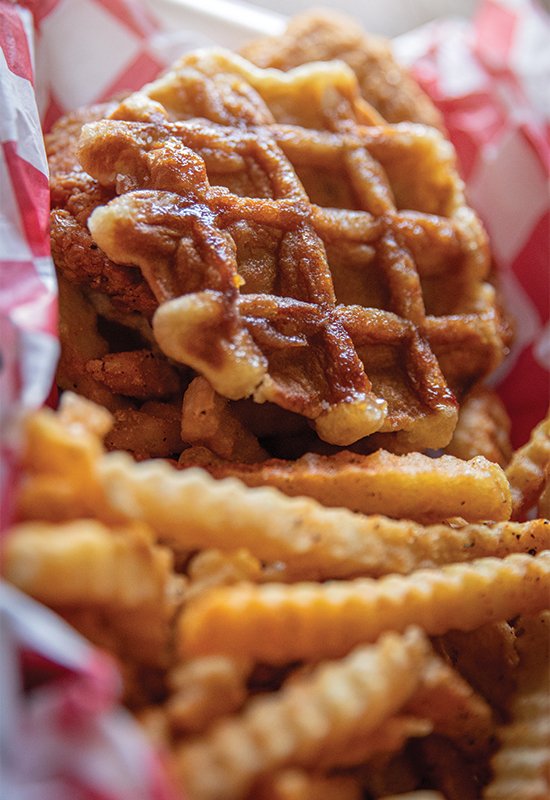 Best Food Truck
Platinum Winner
J's Good Grub – Our hobby is still growing from 2017 to today, J's Good Grub LLC is expanding as we speak. There's a second food truck on the way in a few months, new employees to help meet the desires of our community. We've introduced more new items for your taste buds such as the King J Nacho, Cauliflower Wings, Whiskey Bourbon Burger or Grilled Chicken, Chicken Cajun Ranch Fries and Nashville Hot Fries just to name a few.
Gold Winner
Real Hacienda – Owensboro loves Real Hacienda and their flavorful Mexican food. And if you can't make it to one of their brick and mortar locations, you can find their food truck serving up tacos, burritos, and other local favorites at community events around the city.
Best Brunch
Platinum Winner
Lure Seafood and Grille – If you're in the mood for a weekend brunch, you can't go wrong at Lure. You'll find favorites like chicken & grits and steak & eggs, or even go outside the box with fresh oysters. And don't forget a Bloody Mary or Mimosa!
Gold Winner
The Miller House – The Miller House Sunday Brunch menu offers a variety of breakfast and lunch items. Please join us, meet your family and friends, Sundays 10am – 2pm.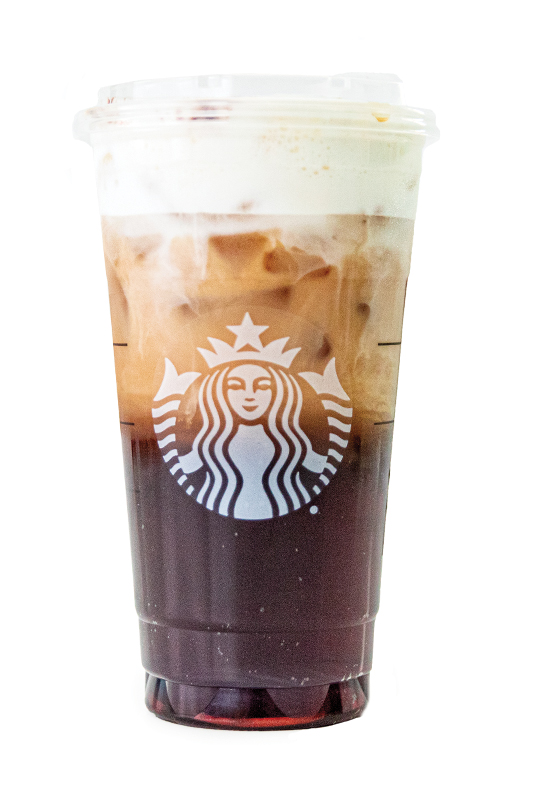 Best Coffee
Platinum Winner
Starbucks – What started in Seattle has become a worldwide phenomenon. For quality, consistency and flavor, coffee lovers can't get enough of Starbucks.
Gold Winner
The Spot Coffee and Finery – From their coffee and espresso drinks to delicious smoothies and teas, The Spot has you covered no matter your drink preference. And be sure to look for their mobile coffee bus at events around town.
Best Patio Dining
Platinum Winner
Lure Seafood and Grille – In the local restaurant world, there may be no better view of the Ohio River and downtown Owensboro than the view from Lure's patio. Paired with live music, cold drinks and delicious seafood the Lure patio is a terrific spot for lunch or dinner outdoors.
Gold Winner
Famous Bistro – The Skiadis family has clearly perfected the art of outdoor dining. Like Lure, Famous Bistro is known as a fantastic spot to grab a delicious lunch or dinner on the sidewalk, with plenty of seating on Allen Street and Second Street.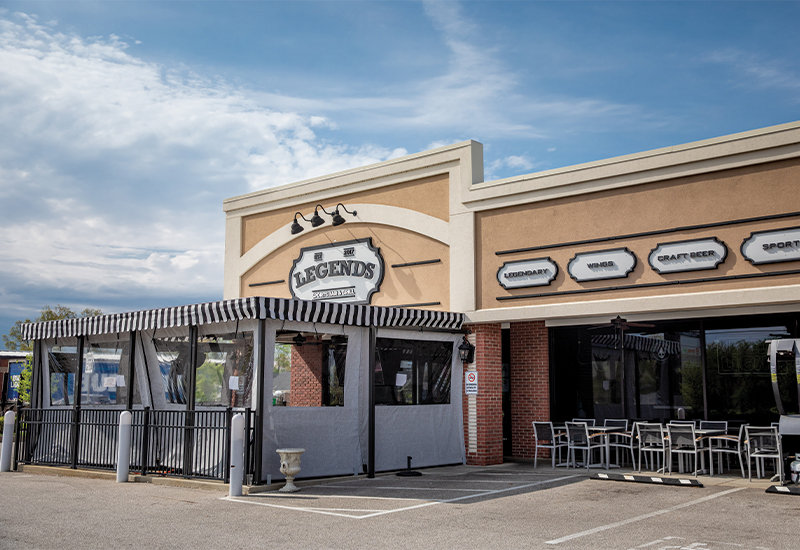 Best Place to Watch Big Game
Platinum Winner
Legends – When you're looking for a spot to watch the big game and grab some great food, Legends is the place. Whether it's burgers and wings or cold beer and cocktails, you'll enjoy your meal in front of some of the clearest and largest widescreen TVs in town.
Gold Winner
Beef O'Brady's – Locally owned and operated by the Bratcher family, Beef O'Brady's is the perfect spot to take the kids, watch the big game, or host a charity fundraiser.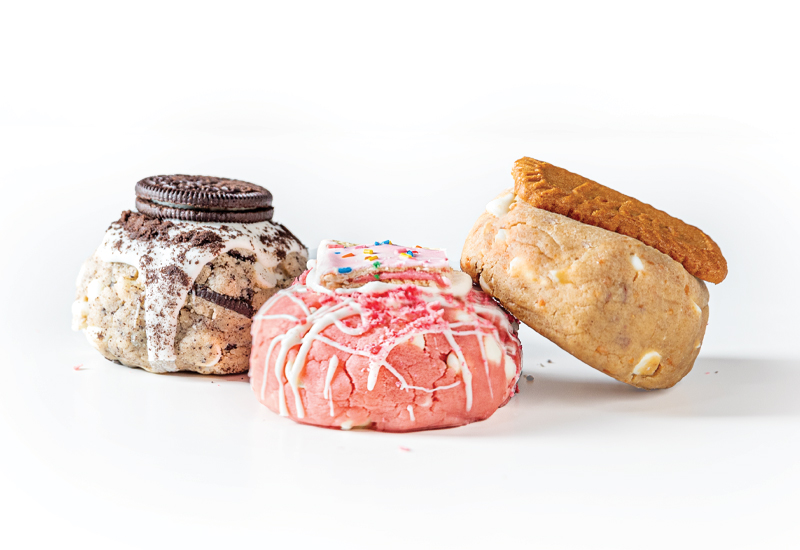 Best Cake/Cookies
Platinum Winner
Molly's Mixins – Molly's Mixins offers half-pound gourmet cookies in many different varieties/flavors and is here to offer you a safe space to indulge your sweet tooth! She believes the world is her mixing bowl and is on a mission to leave it a little bit sweeter than she found it.
Gold Winner
The Family Bakery – This local spot provides a one-stop shop on Owensboro's east end for cookies, donuts and personalized cakes.
Best Optometrist
Platinum Winner
Dr. Elizabeth Martin – Elizabeth has been an optometrist at RiverPark EyeCare since 2012 and a managing partner since 2016. She takes great pride in serving the vision needs of her hometown community, hoping to make everyone who comes through the door comfortable and confident with their eye care experience. She specializes in medical focused family eye care, seeing patients of all ages and utilizing the latest optometric technology.
Gold Winner
Dr. Steven Shake – Dr. Shake has been serving Owensboro families for nearly three decades. He always greets patients with a kind smile and is proud to practice optometry at Owensboro Family Eye Care.
Best Dentist
Platinum Winner
Dr. Wes Booker – Dr. Wes Booker, DMD provides high-quality and friendly dental care to Owensboro. He and his team strive to treat everyone as family, and enjoy interacting with patients, as well as educating them and caring for their dental needs.
Gold Winner
Dr. Jack Perkins – Dr. Jack Perkins, III, DMD graduated from dental school at the University of Kentucky and is certified by both the Western Regional Examining Board & the Southern Regional Testing Agency. The highest level of oral health possible for patients is his top priority.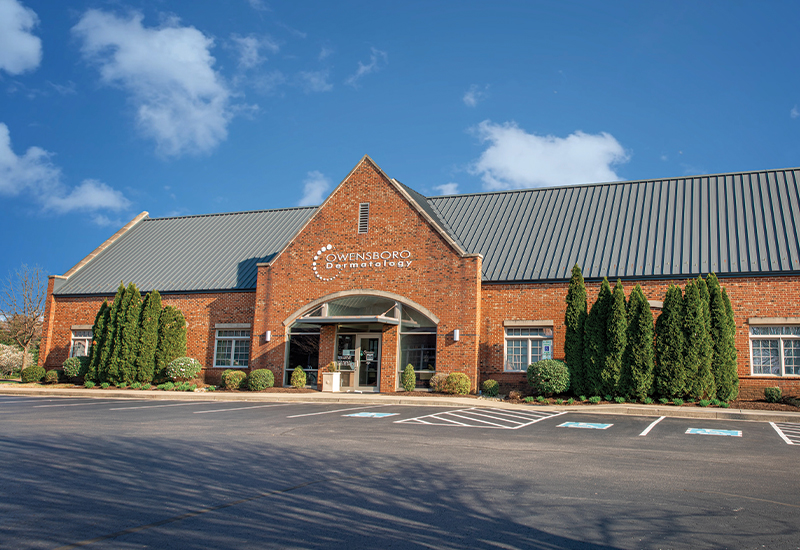 Best Dermatology Office
Platinum Winner
Owensboro Dermatology – Owensboro Dermatology is a world-class, dermatology practice that continues to grow its expertise, team, & locations to offer comprehensive dermatology services in a neighborhood near you, which now includes Henderson, Kentucky and our newest expansion in Newburgh, Indiana.
Gold Winner
Owensboro Health Plastic Surgery and Dermatology – Owensboro Health plastic surgeons can perform several types of plastic and cosmetic surgery, including cosmetic treatments and reconstructive procedures. Their trusted team of providers skillfully serves patients in a wide array of practice areas.
Best Dermatologist
Platinum Winner
Dr. Cassey Vessels – Dr. Cassey Vessels founded Dermatology Center of Owensboro in 2015 with the purpose of providing superior medical, surgical, and cosmetic dermatologic care to Owensboro and the surrounding communities. Dr. Vessels' practice strives to provide a patient-centered experience in a family-friendly manner.
Gold Winner
Dr. Artis P. Truett – Dr. Artis P. Truett, III, board-certified by the American Board of Dermatology, proudly serves patients at Owensboro Dermatology. Dr. Truett has served Owensboro since 1996 and is committed to learning from hands-on training sessions with new tools and treatment techniques, completion of continuing education courses, and participation in clinical trials.
Best Optometry Office
Platinum Winner
RiverPark EyeCare – Established in 1949, RiverPark EyeCare has a rich tradition as one of the premier vision care leaders in our community. Come see us at our state-of-the-art office at 2905 New Hartford Road, where we will provide thorough, quality service using optometry's latest technology. Our doctors, Dr. Robert Hamilton, Dr. Elizabeth Martin, and Dr. Haleigh Stringer specialize in medical based optometry and would love to help you achieve your best vision. Ask us about our new opportunities for vision therapy and sports
vision training, as well as our new treatment options for dry eye!
Gold Winner
Owensboro Family Eye Care – If you are in need of an eye exam, glasses, or contact lenses, you can trust your vision to the team of doctors at Owensboro Family Eyecare. Schedule an appointment online today at ofecc.com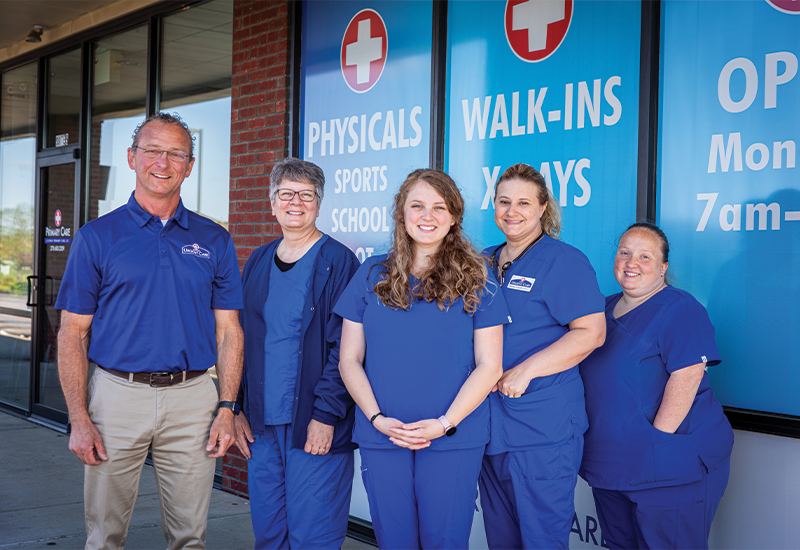 Best Urgent Care
Platinum Winner
Gateway Urgent Care – We've been so blessed to have served our Owensboro community for the past 10 years. Despite the chaos of 2020, we kept our office open and smiles on our faces for all of our patients (even if you couldn't see them underneath our masks!). We thank you for continuing to choose Gateway Urgent Care as your favorite Urgent Care in Owensboro. We hope to diligently serve you and your families for many more years to come. Please come see us anytime Monday-Saturday, 7am-7pm or visit us online at MERCYURGENTCARE.COM.
Gold Winner
Immediate Care Center – Immediate Care Center fills in the space between an ER and a Primary Care by offering you urgent care services for all minor emergencies like flu symptoms, sports injuries, school physicals, stomach ailments and infections, fractures and sprains, X-Rays etc. Staffed by Licensed Nurse Practitioners, they accept all walk-in patients, do not require appointments or referrals, and are open 7 days a week with extended evening hours.
Best Dental Office
Platinum Winner
Perkins Dentistry – At Perkins Dentistry, their goal is to make your dental experience as easy and painless as possible. This starts with scheduling and helping you understand your insurance, and continues through dental procedures and convenient payment options.
Gold Winner
Dental Designs – Dental Designs believes that family dentistry is about more than fixing teeth. They are committed to treating each individual client as a member of their own family, while maintaining the highest standards for comprehensive dental care.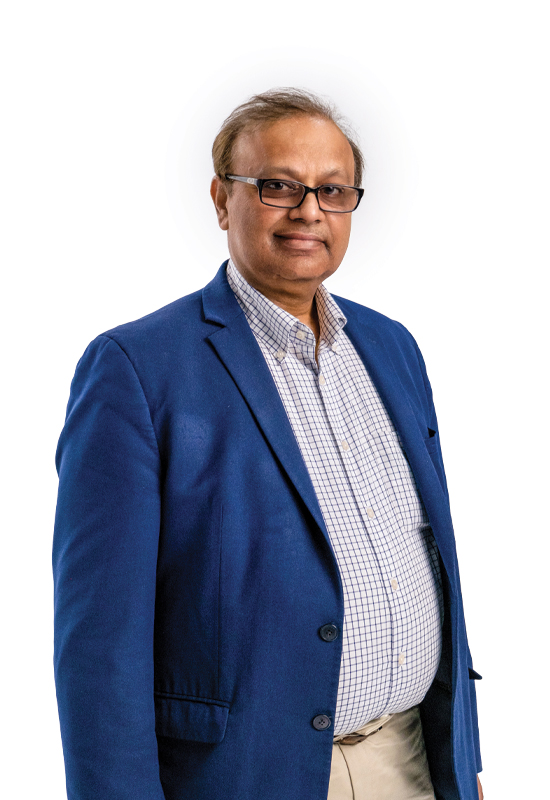 Best Physician
Platinum Winner
Kishor Vora, MD – Interventional cardiologist Kishor Vora, MD, FACC, FSCAI, CCDS, has been practicing in Owensboro since 1992. Passionate about technological advancements in healthcare, Dr. Vora is a pioneer in bringing and offering several cardiovascular interventional procedures to Owensboro, at the hospital as well as his local practice. What once started as a cardiovascular practice today encapsulates over 14 clinics including in-house Medical Lab & Diagnostics, Sleep center, Neurology Clinic, Vein & PAD clinic, Wound Care Center and Office-based Cath Lab.
Gold Winner
Dr. Elizabeth Ottman – Elizabeth Ottman, MD, FACOG of Women's Healthcare Partners has provided care to hundreds of women in the Western Kentucky area since 1993. She loves sharing that special experience with her patients and their families. She provides care for women through all phases of their lives and also treats perinatal mood and anxiety disorders.
Best Allergist
Platinum Winner
Dr. Lee S. Clore – Lee S. Clore, Jr., MD, of Allergy and Asthma Specialists, PSC, has provided care to the residents of Owensboro and the surrounding region for over 20 years. Dr. Clore and his team believe in a personalized approach to patient care and tailor treatment plans to meet the individual patient's needs.
Gold Winner
Dr. Kelly Brauer – Dr. Kelly Brauer has been treating allergy & asthma patients in the Owensboro area since 2008 and started Bluegrass Family Allergy as a solo practice in 2015. We provide personalized world-class care to our patients, and feel blessed to be recognized for doing a job we love!
Best Allergy Practice
Platinum Winner
Allergy & Asthma Specialists – For over 20 years, we have been treating residents of Owensboro and the surrounding region for all manner of allergic diseases, asthma, and immunologic disorders. From our family to yours, thanks for allowing us to care for you and your loved ones. We look forward to continuing our current patient relationships and to starting many new ones in the years ahead.
Gold Winner
Bluegrass Family Allergy – At Bluegrass Family Allergy, Dr. Kelly Brauer and her team are passionate about offering a patient-centered approach to the citizens of Daviess County and the surrounding areas. They strive to treat patients as they would want to be treated.
Best Pharmacist
Platinum Winner
Carl Lewis – Pharmacist Carl Lewis is the owner and operator of Nation's Medicines Highway 54, along with his wife, Pharmacist Kim Lewis. They believe that a pharmacy should not only be for getting healthy, but also staying healthy, and they work tirelessly to make sure you get the best treatment they can offer.
Gold Winner
Jeff Danhauer – Jeff and the staff have in the past 40 years continued to keep the store on the cutting edge of pharmacy services and still maintain commitment to personalize service for the patient. This recognition is a tribute to dad and grandad who laid the foundation for our current success.
Best Chiropractor
Platinum Winner
Dr. Blake Main – Dr. William B. Main provides friendly and effective chiropractic care to his patients at Stallings Chiropractic Center. After using chiropractic care to recover from his own injuries, Dr. Main takes a personalized and empathetic approach to all those he treats.
Gold Winner
Dr. Brian Tinius – Dr. Brian Tinius is a second-generation Chiropractor and has been taking care of patients in Owensboro for close to 20 years. Dr. Tinius provides comprehensive care to families and individuals of all ages.
Best Chiropractic Office
Platinum Winner
Stallings Chiropractic Center – Stallings Chiropractic Center is a skilled and knowledgeable chiropractic office ready to help you achieve a pain-free, healthy lifestyle. Their highly-trained staff works closely with their doctors to provide patients with a professional and friendly experience.
Gold Winner
Tinius Chiropractic Center – Tinius Chiropractic Center, through two generations, has been taking care of patients in Owensboro for more than 40 years. Dr. Brian Tinius and Dr. Larry Tinius provide comprehensive care to families and individuals of all ages.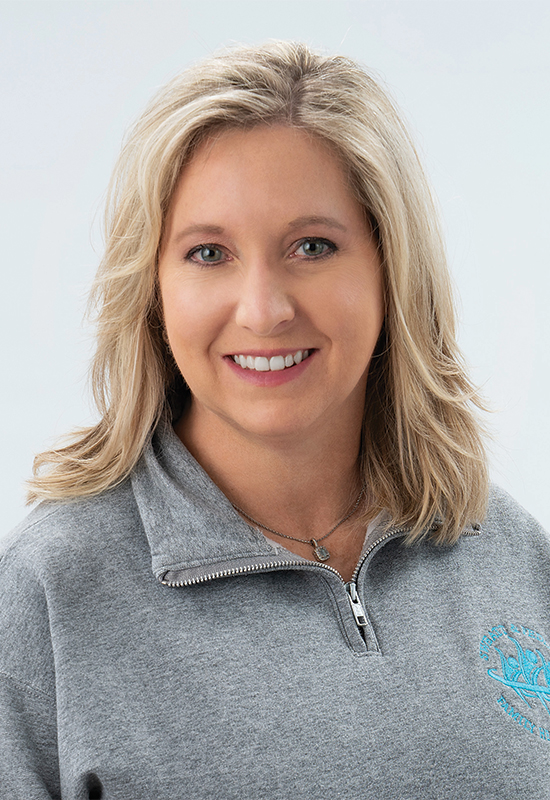 Best Nurse Practitioner/Physicians Assistant
Platinum Winner
Sylvia Sweatt, APRN – Open since 2012, we will continue to strive to provide excellent health care to our community. We are grateful to have navigated through the small business stress from the pandemic year. We look forward to being able to partner with our clients to make this year the best ever! If you are looking for a change on your life and looking for a primary care provider, please call us today for your consultation.
Gold Winner
Jake Zimmerman, APRN – Jake Zimmerman is a Nurse Practitioner Specialist in Owensboro. He graduated with honors in 2019. Having more than 2 years of diverse experiences, especially in Nurse Practitioner, Jake Zimmerman affiliates with Owensboro Health Regional Hospital.
Best Pharmacy
Platinum Winner
Nation's Medicine – With three locations to serve you in Owensboro, Nation's offers low-cost prescriptions and friendly service. You can even submit prescriptions via their website and mobile app for an easy, convenient experience.
Gold Winner
Owensboro Family Pharmacy – Owensboro Family Pharmacy is a family owned pharmacy by Owensboro native Dr. Jesica Mills. Our pharmacy is celebrating over five years of being the optimal health and wellness destination. We offer traditional pharmacy services, compounding, quality supplements, delivery, pill planners, CBD, and offer consults with Dr. Jesica Mills, who is a Doctor in Pharmacy as well as Naturopathy. We appreciate your trust, and we welcome all to stay well with us.
Best Veterinarian
Platinum Winner
Kentuckiana Animal Clinic – Established in 1958, we are a full-service, small animal veterinary hospital serving pet owners and pets in the greater Daviess County area. It is our daily privilege to provide quality veterinary care to our patients and excellent customer service to our clientele.
Gold Winner
Wills Animal Hospital – A full-service pet hospital providing exceptional veterinary and emergency care. Our caring staff members are animal lovers just like you, and we'll treat your pet with the kindness and respect they deserve.
Best Pet Groomer
Platinum Winner
The Dapper Dog – The Dapper Dog is a unique grooming salon with over 20 years of experience dedicated to meeting the needs of your special pet.
Gold Winner
The Pet Manny – Whether you are looking for a groomer or daycare, The Pet Manny has you covered. Book an appointment for your pet online at petmanny.myonlineappointment.com.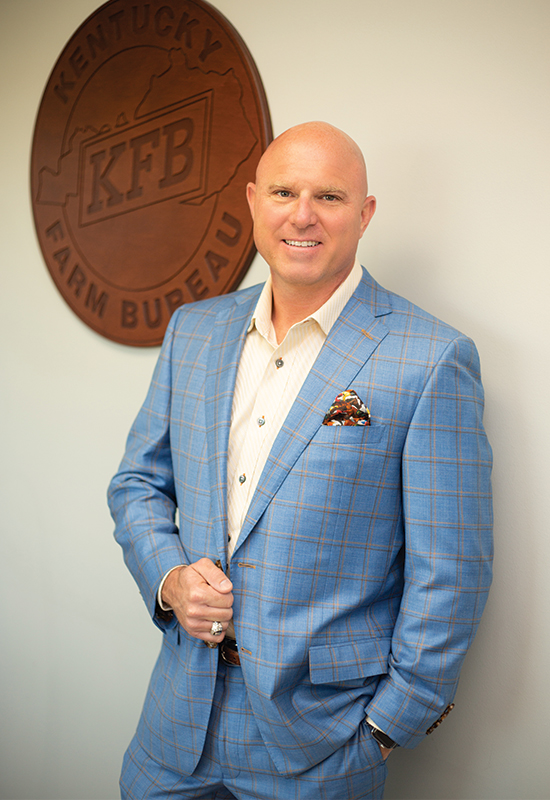 Best Insurance Agent
Platinum Winner
Gavin Roberts – Gavin Roberts has been serving members of Kentucky Farm Bureau across the state for more than 20 years. His mission is to provide a superior service experience that his members deserve and have the right to expect. He and his team pride themselves in being able to bring security, value, and peace of mind to members with quality products and claims service, all while striving to be the "preferred and referred" insurance provider in this community!
Gold Winner
Daniel Dick – Since 2008 Daniel and his team have focused on protecting their clients by offering individualized risk management. Daniel strives to get his clients in a better position today and in the future.
Best Mortgage Company
Platinum Winner
Evansville Teachers Federal Credit Union – Whether you're in the market to purchase, build, or refinance, ETFCU has the mortgage program that is right for you. Find the right loan at a great rate by contacting them for a free consultation about home financing.
Gold Winner
Ruoff Morgage – Ruoff Mortgage is located in Downtown Owensboro for two years with 11 loan officers committed to give everyone the possibility and potential in the homeownership experience. At Ruoff, we know the way home. We'll walk there with you.
Best Insurance Agency
Platinum Winner
Kentucky Farm Bureau – Kentucky Farm Bureau Mutual Insurance Company has been serving its members of Kentucky Farm Bureau since 1943 and is now the #1 property and casualty insurance provider in the state. Having four offices spread out in Owensboro and Daviess County makes it easy for the members of this community to access all the membership benefits, Insurance being the most prominent. Kentucky Farm Bureau is "Big on Commitment."
Gold Winner
State Farm – A trusted insurance agency for generations, State Farm provides auto, home, life, liability and disability insurance. Contact one of their 10 Owensboro offices for a free quote.
Best Realty Company
Platinum Winner
RE/MAX Professional Realty Group – RE/MAX Professional Realty group is locally owned, and has deep roots in the Owensboro area. We strive to exceed the expectations of our community through professional service, integrity and expertise.
Gold Winner
Keller Williams – Keller Williams has a national network of realtors, with each local office independently owned and operated. Their team members will skillfully guide you through every step of the home buying or selling experience.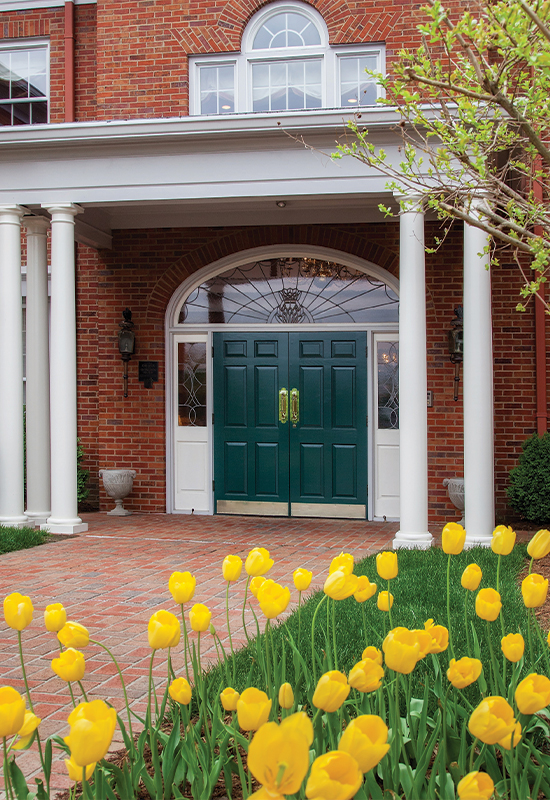 Best Funeral Home
Platinum Winner
Glenn Funeral Home and Crematory – Glenn Funeral Home and Crematory is honored to serve all area families with thoughtful and flexible prearrangement along with a wide range of highly personalized traditional and contemporary funeral and cremation services. Our team is fully committed to providing exceptional care for you and your family.
Gold Winner
James H. Davis Funeral Home and Crematory – An Owensboro tradition since 1913, James H. Davis Funeral Home and Crematory is family and locally owned with a full-time staff of trained licensed funeral directors. With a wide variety of service options and a professionally-trained staff, you can rest assured that the arrangements you make will be correct in every detail.
Best Attorney
Platinum Winner
Chris Rhoads – Chris has been practicing law for 25 years, providing representation in serious injury and wrongful death cases in Owensboro and throughout Kentucky. He and his team pride themselves on exceeding expectations and getting the very best results for their clients. Chris feels the hallmark of success is not only getting the best settlements or verdicts possible, but to do so while exercising the highest degree of integrity and commitment.
Gold Winner
Jennifer Hendricks – Jennifer L. Hendricks with Hendricks Law Offices, PLLC is committed to providing personalized service to the residents of Owensboro and surrounding counties. Hendricks Law Offices strives to ensure every case is handled with utmost care, compassion, and individualized attention. Hendricks Law Offices provides a range of legal services regarding divorce, child support, custody, parenting time rights, grandparent rights, adoption, criminal matters and other areas to fit your legal needs. 2225 Frederica Street.
Best Law Firm
Platinum Winner
Rhoads and Rhoads – For over 45 years, our attorneys have been fighting for injury and disability victims in Owensboro and western Kentucky. We handle serious injury, wrongful death, and Social Security Disability claims throughout the state. Our attorneys and team have a strong commitment to our clients and a unique passion for the work we do.
Gold Winner
Foreman-Watson-Holtrey, LLP – Foreman Watson Holtrey proudly serves this region offering outstanding legal representation in almost ALL areas of law. With offices now in seven different cities throughout Kentucky, Tennessee and Indiana we truly are where you need us, when you need us!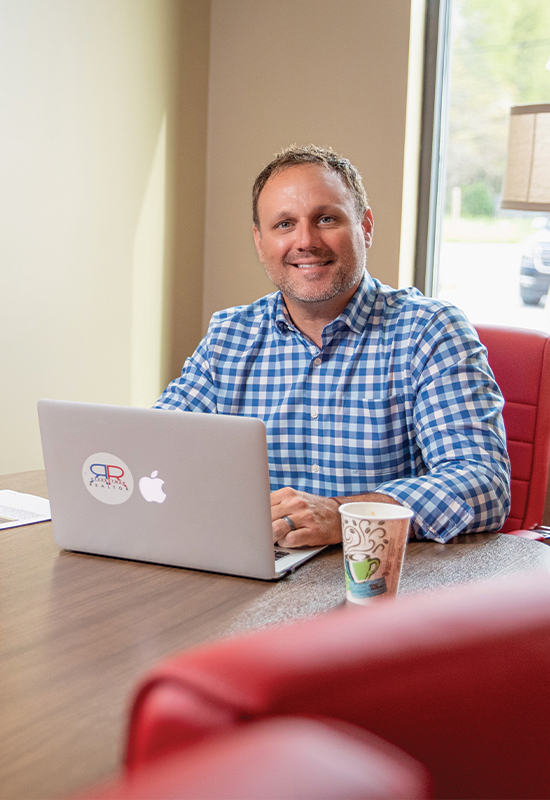 Best Realtor
Platinum Winner
Ryan Rutman – Ryan Rutman has been serving Owensboro for 13 years and is a RE/MAX Platinum and Hall of Fame agent. He has been voted Best Realtor for five years in a row. For Ryan, it's not about the houses. It's about the relationships he builds.
Gold Winner
Tyler Shookman – Tyler Shookman has been honored as the Top Producing Agent at L. Steve Castlen, REALTORS® year after year, all while serving his community through his charity work. He is the current Aid the Homeless President and was the 2019 Realtor of the Year. Tyler prides himself on his creative, innovative marketing techniques and the care and enthusiasm he puts into every transaction. Talk to Tyler!
Best Financial Advisor
Platinum Winner
Mitch Settle – Mitch Settle is a Managing Director at Baird. Mitch and his team focus on building strong, long-term relationships to carry over to future generations, while providing integrity, commitment and trust to every client experience.
Gold Winner
Drew Watson – Drew Watson, CFP®, Private Wealth Advisor, and CEO of Align Wealth Management, a private wealth advisory practice of Ameriprise Financial Services, LLC., has been serving the financial needs of Owensboro for more than 25 years. Watson and his team at Align Wealth Management focus intently on fostering lasting relationships with clients and offering unmatched client experience, showcased with their winning of the 2020 Ameriprise Client Experience Award.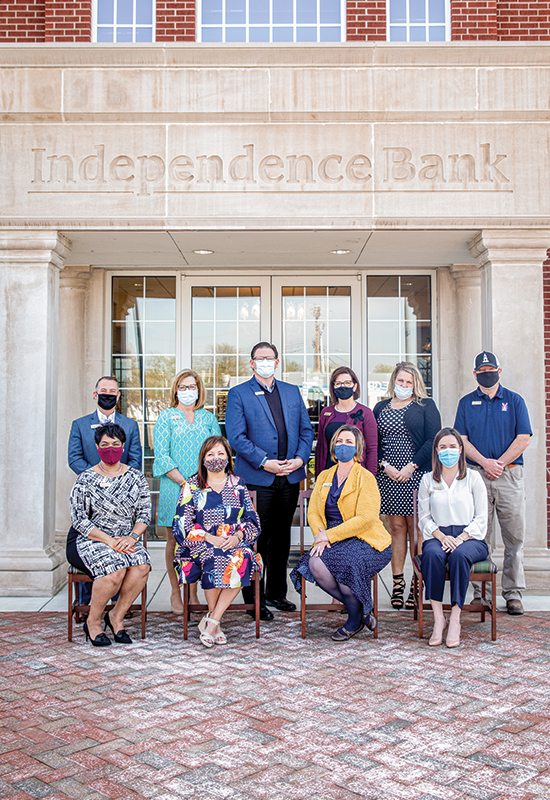 Best Bank
Platinum Winner
Independence Bank – A revolution for the people, by the people, Independence Bank is dedicated to doing what is right and fair for its customers and remains unyielding in keeping community at the forefront of everything it does. With three locations to serve you in Owensboro: 3228 Highway 54, 2425 Frederica Street, and 2465 W Parrish Avenue.
Gold Winner
German American Bank – German American Bank, which was founded in 1910 in the heart of the Ohio Valley Region, is dedicated to helping individuals, families and businesses achieve greater prosperity and quality of life. Our commitment is customer service excellence from a team of local financial professionals who believe in helping Owensboro thrive so its people can prosper.
Best IT Company
Platinum Winner
BlueGrass Technology – BlueGrass Technology is a Veteran-owned and operated IT consulting and technology services company. As experts in cyber-security, customer service, telephone systems, cloud technology and backup solutions for any budget, we keep your information secure and your business thriving. We welcome the opportunity to become a part of your team!
Gold Winner
Fastek – Fastek provides enterprise-level IT support and consulting services to businesses of all sizes. Our team of experts will keep your technology protected and running smoothly so you can focus on your business.
Best Accountant
Platinum Winner
Riney Hancock CPAS – Since 1973, Riney Hancock CPAs PSC has successfully served the accounting and business consulting needs of individuals and businesses in western Kentucky and southern Indiana with one goal: To be their clients' most trusted and valued financial advisors. Beyond traditional CPA services, Riney Hancock CPAs provides financial consultation, comprehensive tax planning, litigation support, valuations, and medical/dental practice management, among many other professional services.
Gold Winner
Hinton CPA – Hinton CPA Inc started in 2011 with the focus of making our client's goals and priorities our goals and priorities. We are located at 1616 Frederica St Owensboro Kentucky.
Best Credit Union
Platinum Winner
Evansville Teacher's Federal Credit Union – Evansville Teachers Federal Credit Union offers personalized banking with services such as checking and savings accounts, auto loans and online banking. They have two locations in Owensboro to meet all their customers' banking needs.
Gold Winner
Daviess County Teacher's Federal Credit Union – The Mission of DCTFCU is to provide a variety of services that benefit members/owners, with the primary goal of helping them enhance their personal finances. They do so by offering high rates on savings, and low rates on loans.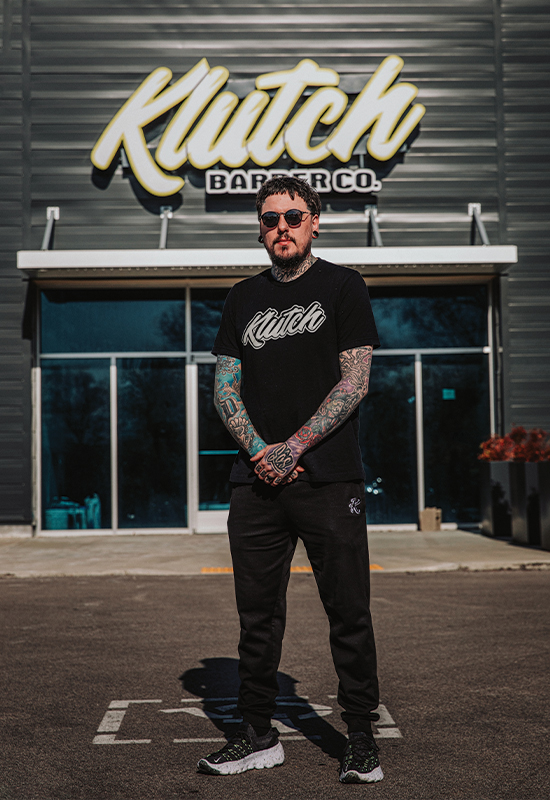 Best Barber Shop
Platinum Winner
Klutch – Now a 5x Best of Owensboro Winner, Klutch has moved to a new location to better serve you! Located in front of the old Texas Gas, Klutch offers custom tailored haircuts and the best experience in the area! Walk in today or book your appointment using the Booksy app!
Gold Winner
2.0 Barber Studio – For a cut, fade, or bread trim, 2.0 Barber Studio is the place to go. Luxurious service at an affordable price! Book your appoint with the booksy app.
Best Car Wash/Detailing
Platinum Winner
Sparkle Brite Car Wash – Sparkle Brite Car Wash is an experienced car wash service that has been serving the Owensboro area since the 1960s. Their attention to detail is what keeps customers coming back for repeat business.
Gold Winner
Artisan Auto Detail – The highly-skilled staff at Artisan Auto Detail performs in-depth cleaning of your vehicle with surgical precision. They also offer multiple protection solutions such as paint protection film and ceramic coatings.
Best Hair Salon
Platinum Winner
Swank Style & Boutique – Swank Style & Boutique have new owners who are so excited to expand on the services that have been offered in the past. We've added a boutique, so that in addition to your hair care needs, our salon is a one stop destination for you! We have jewelry, purses and clothing for a night out on the town or staying around the house.
Gold Winner
Creative Image – Located in Fountain Square, Creative Image Salon offers a tailored approach to their clients' needs, whether you are looking for a cut, color, or a whole new style makeover.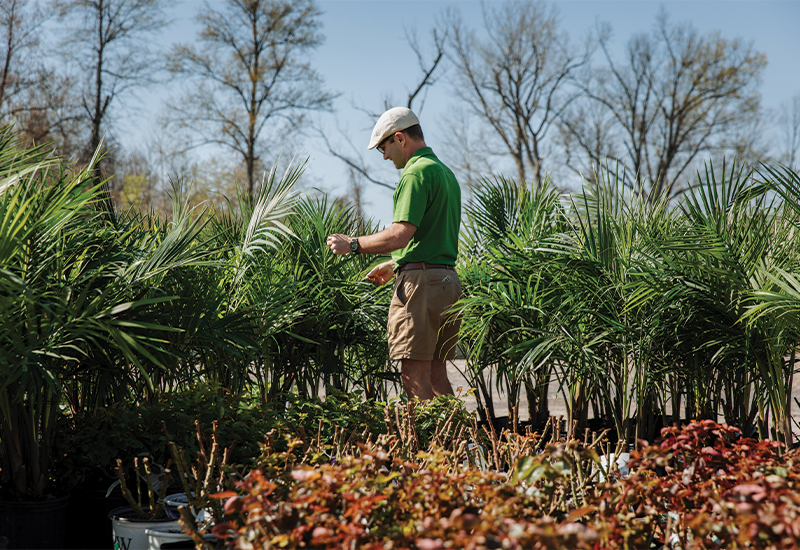 Best Garden Center
Platinum Winner
Integrity – Family owned & operated, Integrity has been growing along with Owensboro since 2002! They have become Owensboro's premier outdoor living store, specializing in patio furniture, fountains, containers & urns, and home & garden décor… as well as trees & shrubs, greenhouse plants & flowers, and bulk materials!
Gold Winner
Watkins Nursery – Visit Watkins Nursery at 1224 Goetz Drive for all of your landscaping needs. From potted plants and trees to perennials and annuals, they have everything you need to keep your yard looking great.
Best Lawn Care
Platinum Winner
Evergreen Lawn Care – Evergreen Lawn Care has been locally owned and operated since 1984 and has been Owensboro's trusted name in creating and maintaining beautiful outdoor spaces at any scale. Whether you want a scenic backyard or just looking to spruce up your landscaping, the experienced team at Evergreen is ready to help.
Gold Winner
Hobgood Landscaping – Hobgood Landscaping was founded in 2009 and serves both residential and commercial clients. What started with two employees, has continued growing each year and now employs 30-plus. We feel that we owe this to our customers—hard work and dedication to excellence.
Best Interior Designer
Platinum Winner
L. Ruth Interior Design – From plan to pillow, we provide a start to finish experience that is tailored to our clients. While using our personalized and specific process, we confirm the need for good design for the enhancement of life by considering every detail from aesthetic to functionality… and a lot of fun along the way!
Gold Winner
Brian Bumm Designs – Brian Bumm works with clients to provide the interiors of their dreams. View his fantastic work on Facebook at facebook.com/brian.m.bumm.
Best Home Appliance Store
Platinum Winner
Murphy Appliance – Located in Owensboro, and proudly serving the state of Kentucky, Murphy's showcases a large variety of appliances. They carry major brands such as Hotpoint, GE, Whirlpool, KitchenAid, Speed Queen, Maytag, Danby, Haier and more.
Gold Winner
Green River Appliance – Serving Owensboro for decades, Green River Appliance offers quality appliances and much more, paired with friendly and knowledgeable local salespeople. Visit them at 1130 J.R. Miller Blvd. or online at go-greenriver.com.
Best Home Builder
Platinum Winner
JMJ Custom Homes – JMJ Custom Homes is a family owned and operated business with more than 30 years of experience. This Western Kentucky Home Builder performs all levels of home building and renovation. Our full-service residential construction company is committed to designing a home that exceeds clients' expectations, while ensuring each home is built with top contractors and quality materials. Founded by Rick Bivins, JMJ Custom Homes is a welcome change for many home buyers looking for a more personal experience in the custom home building process.
Gold Winner
Jagoe Homes – Since beginning in 1939, award-winning Jagoe Homes has built over 7,000 homes throughout Newburgh, Evansville and Huntingburg, Indiana and in Bowling Green, Henderson, Louisville, and Owensboro, Kentucky. The third-generation, Owensboro-based builder is co-owned by brothers Scott and Bill Jagoe. In 2010, Jagoe Homes surpassed more than 119,000 homebuilders nationwide when named National Builder of the Year by Professional Builder magazine. This accolade, a lifetime achievement award, is presented only once in a builder's career.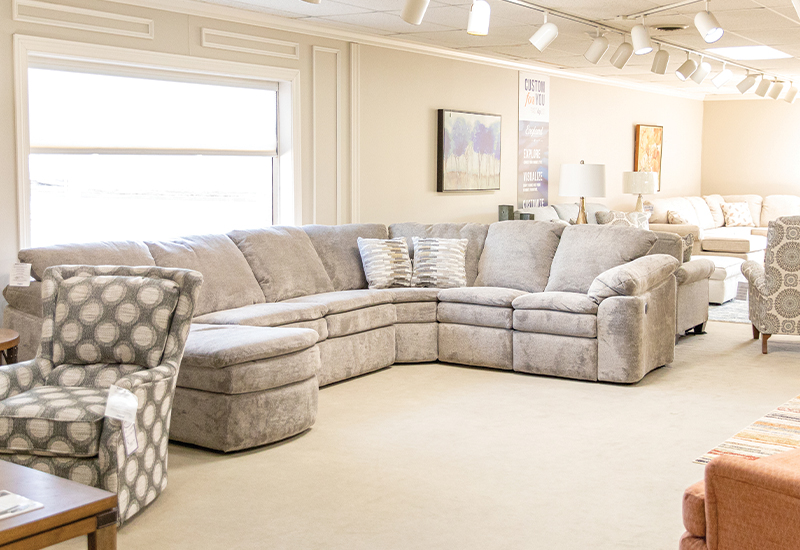 Best Furniture Store
Platinum Winner
Mudd's Furniture Mudd's Furniture Showrooms Inc. is a full line furniture store, we carry sofas, recliners, bedroom and mattress. We have been in business for 70 years and are still family owned.
Gold Winner
Tom Blue Furniture – Since 1938, this family-owned business has been making reproductions of traditional American furniture. Their showroom at 2737 Veach Road also offers fine furniture from other manufacturers like Leathercraft and Bernhardt.
Best Remodeler
Platinum Winner
Ben Clark Jr. – Ben Clark Jr. has since become a household name in our community for his outstanding remodeling projects, including kitchens, bathrooms, room additions, sunrooms, full home renovations, and much more! Since 2002, over 700 remodeling projects in Owensboro and the surrounding areas have been completed.
Gold Winner
Kizer Construction – Owner Aaron Kizer is known for his uniquely artistic abilities. His construction company is no different, offering clients customized spaces, from homes to large-scale commercial projects.
Best Florist
Platinum Winner
Welborn Floral – Welborn Floral is a full-service florist and gift shop providing floral arrangements, delivery, and rentals for weddings and corporate events. They have been family owned business providing service to Owensboro since 1958 and are honored to serve the Owensboro community for generations to come.
Gold Winner
Gary's Fleur-De-Lis – Gary's Fleur-De-Lis has brought quality and unique floral designs to Owensboro since 1989. Visit them at 2219 Frederica street for a special occasion or a stunning home decorating piece.
Best Consignment Shop
Platinum Winner
Robin's ReSale & Boutique – Robin's ReSale & Boutique offers consignment for the entire family, plus a trendy new boutique with clothes for women sizes small through 3X. You'll find gently used clothing as well as formal wear, and they are now offering embroidery and new graphic tees.
Gold Winner
A Repeat Boutique – Whether you're in the market for a stunning prom dress or a great secondhand furniture find, A Repeat Boutique is the place to go. Find them at 312 Wing Avenue or check out their website at repeatboutique.com.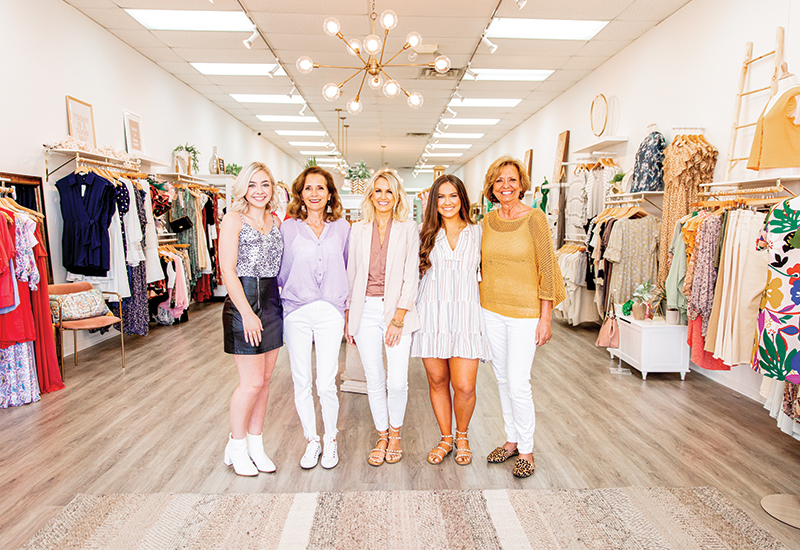 Best Boutique
Platinum Winner
Bella Ragazza – Bella Ragazza Boutique is a fun, friendly shopping experience where you can find everyday style at affordable prices. You can find new arrivals daily in store and on their website BellaBabe.com where can choose to pick up in store, curbside or shipped to directly to you for FREE! Watch them Live on Instagram and Facebook for virtual shopping at home!
Gold Winner
Peacocks & Pearls – Peacocks and Pearls is your source for beautiful, timeless and affordable clothing and accessories for women of all ages.
Best Shoe Store
Platinum Winner
Shoe Stop – Now in their 22nd year, Shoe Stop has become the destination for the "must have" items of the season. "Serve with a servant's heart" is the goal for the staff, along with providing an assortment that will meet and exceed the footwear wishes for the family. Visit their new location at 2768 Frederica St.in Wesleyan Park Plaza.
Gold Winner
Shoe Carnival – Their unique approach to shoe sales combines advertised deals along with additional big savings announced over the microphone. Plus, spin the wheel and save even more on qualifying purchases. You will always be amazed how much you will save on big brand shoes!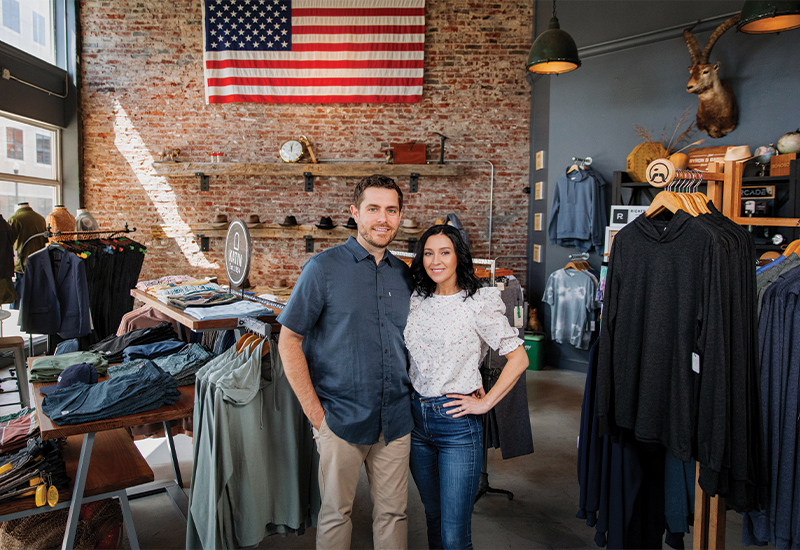 Best Men's Clothing Store
Platinum Winner
Byron & Barclay – Byron & Barclay is celebrating their 5th year in business! Along with their amazing brands of men's clothing, they've added suit rentals and women's selections to continually evolve for our community. Stop in to see them in downtown Owensboro or shop byronandbarclay.com for free shipping or front porch delivery.
Gold Winner
J.J. Fosters – J.J. Fosters, Owensboro's newest men's clothing boutique, offers everything from grit, southern prep, outdoors, and buttery comfort all in one store so there truly is something for everyone. Sizes run from S-3XL, including tall in select styles.
Best Radio Station
Platinum Winner
WBKR – WBKR became a country music radio station way back in 1972. Today, it's a multi-media broadcast company with a WBKR mobile app, active social media sites and its website—WBKR. com, which, in 2019, welcomed nearly 4.3 million visitors from around the world. WBKR's air personalities—Chad Benefield,Angel Welsh, Barb Birgy and Dave Spencer—are committed to bringing you a daily dose of country, community, heart and fun. They are The Country Station, 92.5 WBKR.
Gold Winner
97X – 97X Owensboro's Best Rock is one of the eight Cromwell Media Stations serving our local community. Cromwell Media is an Integrated Media Company providing creative marketing and branding for your business or organization through entertainment, news, digital, audio, social, sports and local events. We take great pride in serving our community over the last 49 years and look forward to many years to come. Connect with us at owensbororadio.com or follow us on social @WXCM971.
Best Local College
Platinum Winner
Kentucky Wesleyan – College is about developing your mind and your soul; a time to discover what moves you, what you want to accomplish, and what you're called to do. That's why, at Kentucky Wesleyan College, your education is customized for you.
Gold Winner
Brescia University – Brescia University shares in the teaching mission of Christ by helping students realize their God-given potential. Grounded in the Ursuline tradition, the University's mission calls for educating students in mind, body, and spirit through challenging academics, championship athletics, and a holistic student life.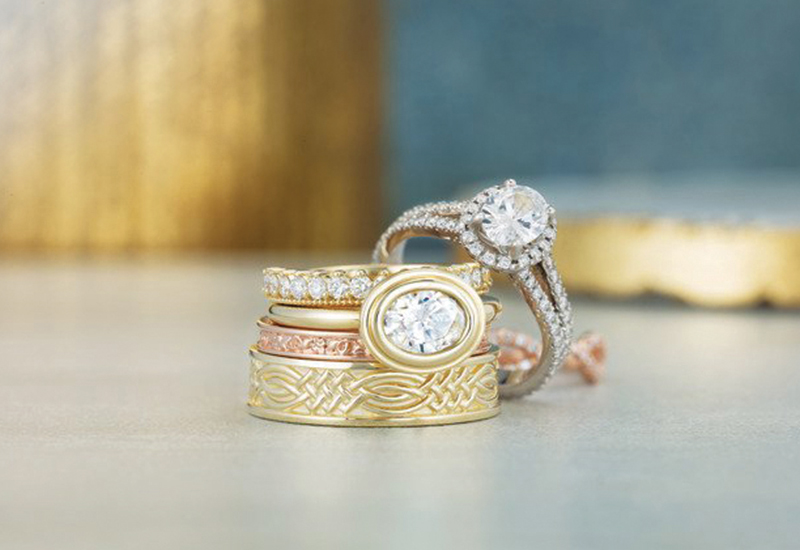 Best Jeweler
Platinum Winner
Lance & Co. – Family owned and operated. Lance has been a Master Bench Jeweler for over 40 years, and loves every relationship he has with his customers. Lance & Co. offers many great In-Store Services such as: Repairs, Sizings, Appraisals, and even Custom Designing. Shop in-store at the Wesleyan Park Plaza or online any time at www.LanceCoJewelers.com
Gold Winner
Nick T. Arnold – Nick T. Arnold Jewelers offers a wide variety of fine jewelry from top brands like PANDORA, Le Vian, Fossil, Alex & Ani, and much more! Visit them at 3630 Frederica Street or 2594 Calumet Trace in Gateway Commons. They are always open online 24/7 at www.shopnta.com.
Best Car Lot
Platinum Winner
The Moore Automotive Team – The Moore Automotive Team opened their doors in 1919 and have grown to over 300 employees, offering 13 brands of vehicles from 3 locations in Owensboro and Hartford, KY.
Gold Winner
Champion – Serving Owensboro and the Tri-State for over 30 years, we are proud to be your trusted local Ford, Lincoln, and Mazda dealer, and to meet your service, and new or pre-owned vehicle sales needs!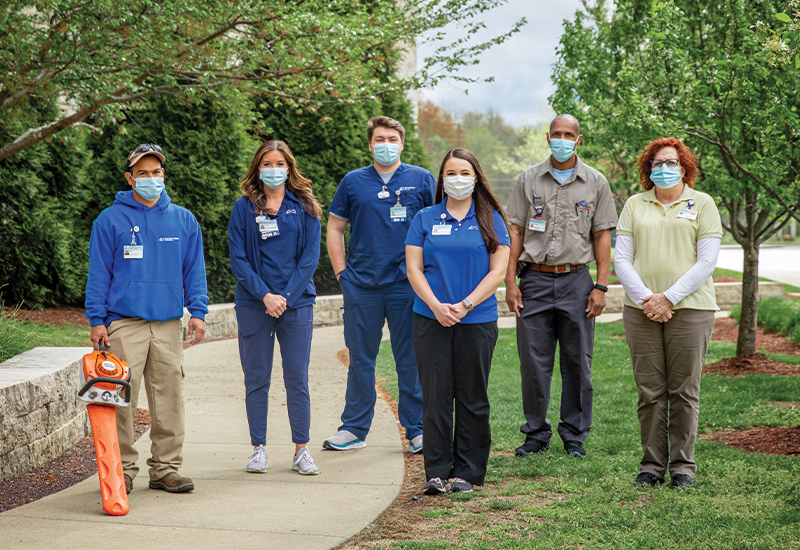 Best Place to Work
Platinum Winner
Owensboro Health – Owensboro Health team members are more than healthcare workers – they're your neighbors, friendsand family. Every individual, regardless of their role, has pulled together this year to meet unprecedented challenges and keep our community healthy. We applaud these healthcare heroes for all they do and for making Owensboro Health a great place to work!
Gold Winner
Wendell Foster – At Wendell Foster, we support over 2,000 people a year with disabilities. Our mission has served the surrounding communities for 75 years, and today, we have 360+ team members on staff. We are honored to be awarded the "Best Place to Work Gold Winner" and we thank you for being a Wendell Foster Difference Maker. Together, we make a difference.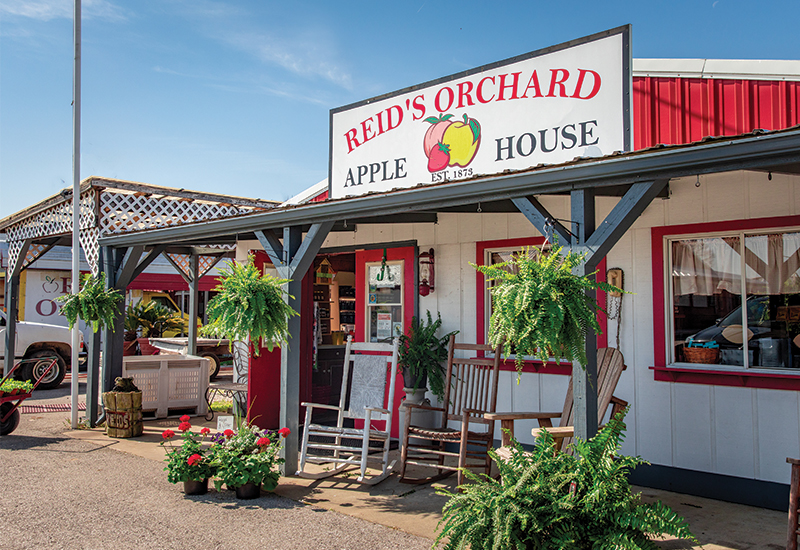 Best Farm Market
Platinum Winner
Reid's Orchard – Reid's Orchard has been in business for 148 years. We have locally grown bedding plants, flowers, fruits and vegetables. We are the perfect place for a fun afternoon in our playland, birthday parties, weddings, fall activities and our "Apple Festival" which is held the third weekend in October.
Gold Winner
Trunnell's Farm Market – At Trunnell's, they are dedicated to providing your family with the absolute freshest grown Kentucky products and the best farm family fun. They invite you and your family to visit their market, and share the refreshing view of the country. It's an experience you just can't get in the city, and a taste you can't find in a grocery store!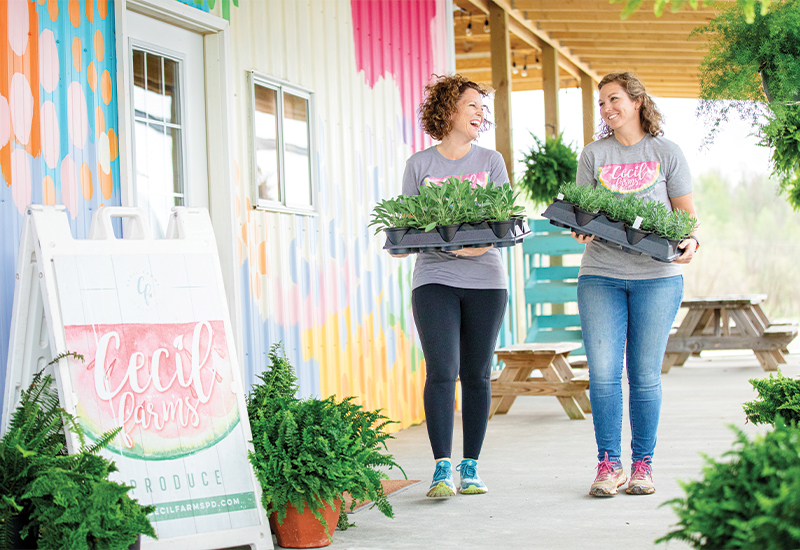 Best Farmer/Food Producer
Platinum Winner
Cecil Farms – Since 1981, the Cecil Family has specialized in growing a huge variety of fruits and vegetables on their farm, with their largest crop currently being sweet watermelon that lands on grocery shelves across the United States during the months of July – September. Gary, Imelda, Ryan, Suzanne and Katie pour their heart and soul into providing both the local regional community and national grocers with the safest and freshest healthy food year after year.
Gold Winner
Hill View Farms – The Market at Hill View Farms located on the west side of Owensboro produces and sells locally raised meats, dairy products, baked goods, seasonings and many more options. Stop in and see how they can help you "Taste the Difference" in locally produced goods.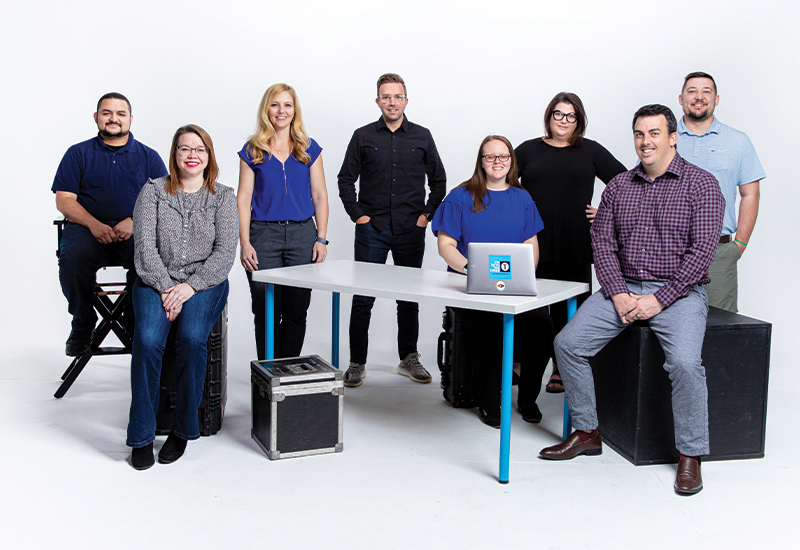 Best News Media
Platinum Winner
Owensboro Times – The Owensboro Times would like to truly thank all of their readers for your support. Owensboro Times will celebrate their 3-year anniversary as part of the Owensboro community in August. They are committed to continuing to tell your stories and keep everyone connected.
Gold Winner
14 News – 14 News is the Tri-State's news and weather leader. WFIE covers Evansville, Owensboro, and 21 surrounding counties in Indiana, Kentucky, and Illinois. Their studio in downtown Owensboro allows them to provide even more of the local news that our community has trusted for years.
Best Annual Event
Platinum Winner
ROMP – Produced by the Bluegrass Music Hall of Fame & Museum, ROMP Festival attracts attendees from over 40 states annually to celebrate bluegrass and roots music, arts and crafts, and the beauty of Yellow Creek Park. Join us September 15-18, 2021 for the 17th annual ROMP Festival! Kids 12 & under are free, and onsite camping is available. For tickets and info, go to rompfest.com.
Gold Winner
International Bar-B-Q Festival – Celebrating the rich BBQ tradition of Owensboro, the Bar-B-Q Block Party returns to the roots that started the annual International Bar-B-Q Festival. Local churches and BBQ restaurants will return to downtown for one day, May 8, for the community to come together and enjoy some great BBQ.
Best Charity Event
Platinum Winner
Owensboro's Lip Sync Battle – Owensboro's Lip Sync Battle presented by Kentucky Legend benefits Puzzle Pieces, a nonprofit serving those with intellectual disabilities. The event raised a record-breaking $123,421 at the 2020 event inJanuary with more than 2,000 in attendance. Maternity Services was crowned the overall champion and Keller Williams Realtor Brandi Rone raised the most money for the fundraiser.
Gold Winner
Dancing with Our Stars – Dancing with Our Stars Owensboro Style, presented by Old National Bank, benefits Boulware Mission. Celebrating its 100th Anniversary this year, Boulware is a faith-based organization that fosters positive change in the lives of displaced men by providing shelter, education, rehabilitation, and licensed substance abuse treatment. Boulware provides the tools men need to become self-sufficient and thriving members of the community.
Best Photography Studio
Platinum Winner
Captured Moments Photography – Captured Moments Photography is an International Award-Winning studio that specializes in family and high school senior portraits, creating a unique experience for the whole family.
Gold Winner
Dream Copy Photography – From weddings to senior pictures, and everything in between, Dream Copy Photography is Owensboro's trusted source for quality photography. Serving the community since 2004, they are located at 2103 Frederica Street.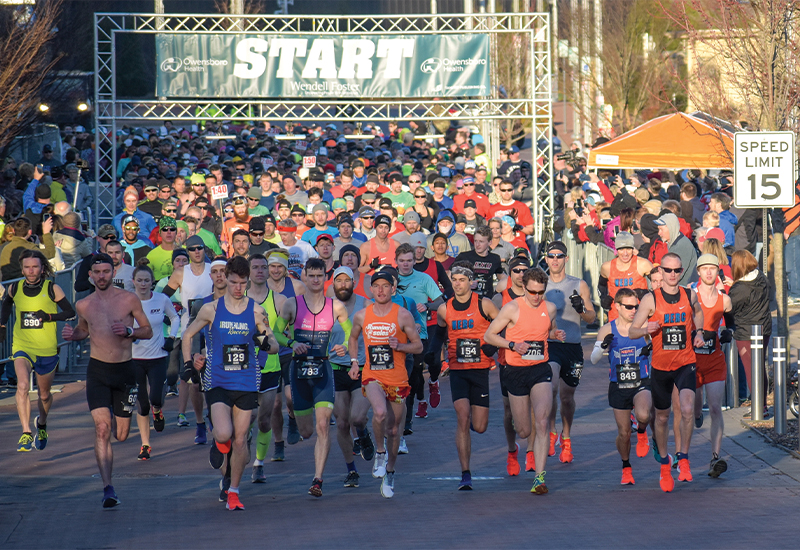 Best Running Race
Platinum Winner
Wendell Foster Half Marathon – The Wendell Foster Half Marathon takes place annually each fall. The 13.1-mile race starts and finishes on the Ohio riverfront by the beautiful Smothers Park. The race benefits Wendell Foster, a local non-profit that serves over 2,000 people a year with disabilities.
Gold Winner
Color Blast 5k – A 5K fun run/walk color celebration to recognize the positive impact individuals with special needs have on our lives, to acknowledge their abilities, and help spread awareness! The next Color Blast is set for August 28, and you can register on runsignup.com.
Best Gym/Fitness Center
Platinum Winner
Owensboro Health Healthpark – Live healthier and stronger by taking advantage of Owensboro Health's Healthpark — Kentucky's only facility certified by the Medical Fitness Association. At their 115,000-square-foot center, you'll find everything you need to achieve wellness in mind, body and spirit.
Gold Winner
Owensboro Athletic Club – Owensboro Athletic Club is Owensboro's newest and largest 24-hour health club! With a massive 38,000 sq. ft. and fully-serviced facility, they offer amenities like childcare, hydro massage, tanning, infrared saunas, a cardio theater, HIIT area, rock climbing training wall, and top-of-line cardio and strength equipment.
Best Golf Course
Platinum Winner
The Pearl Club – The Pearl club offers the area's Premier golfing experience at a reasonable price and is open to the public. Come join us for a round of golf, dinner in the grill or a cocktail on the patio. Golf, Dine Relax at The Pearl Club.
Gold Winner
Ben Hawes Golf Course – Ben Hawes Golf Course, located off Hwy 60 W, offers golf for every age. Our 18-hole Championship course features a Par 3 course, full practice area and a great junior golf program. Tee-times can be made by calling 270-687-7137 or online through ben-hawes-park-and-golf-course/.