Have you considered making positive mental health a priority for your New Year?  Three community mental health providers are working to ensure you have the opportunity to do exactly that.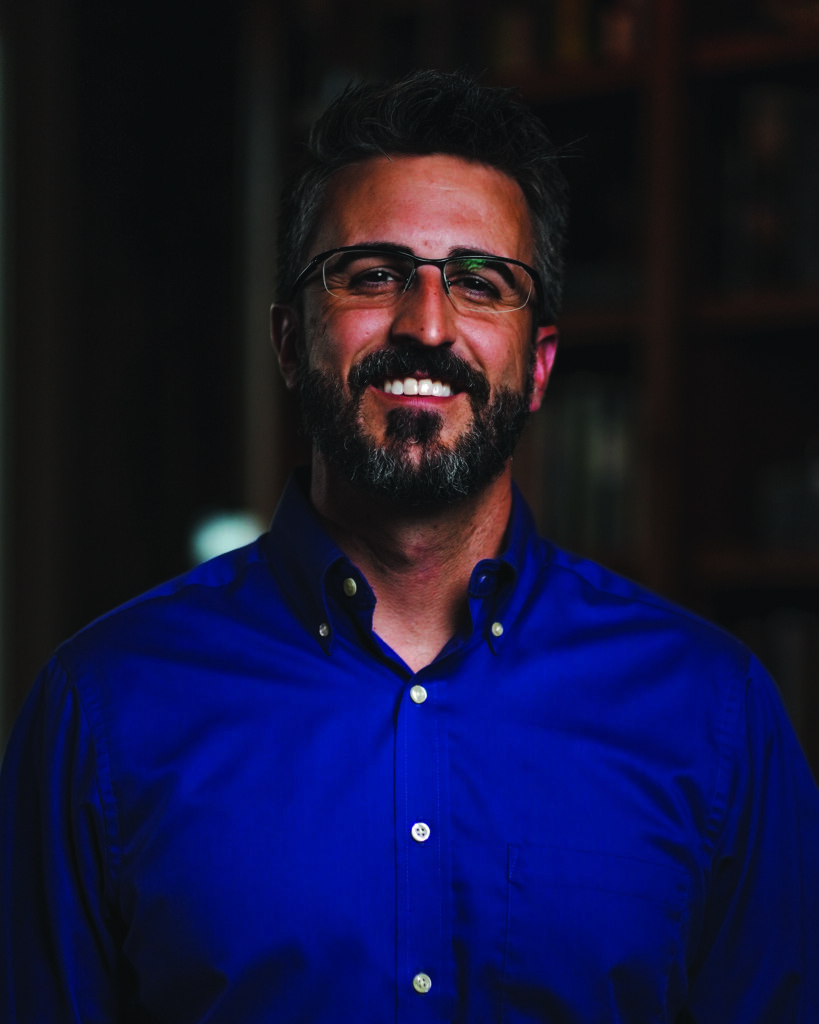 Bereavement Counseling
Caleb Potter, Bereavement Coordinator with Hospice of Western Kentucky, trained professionally to be in the ministry. He also holds a certification in Thanatology, the scientific study of death, as well as the needs of the terminally ill and their families. When he learned of the position of Chaplain at Hospice, he believed it would be a good fit.
"Grief has such a catastrophic effect on people's world view, that putting myself in a position to try and understand that as best I could, was a passion immediately stepping into the role as Chaplain," Caleb said. He wanted to be as attentive and present as he possibly could because, "you were never going to be the expert in that because everyone's grief is so different."
Originally coming to Hospice as a Chaplain, Caleb transitioned to the position of Bereavement Coordinator where he has worked for the last 8 years. During that time, he has received two grants to publish two children's books on grief, as well as the most recent grant from an organization called the Eluna Network, who selected 5 organizations across the U.S. to host a program called Camp Erin.
The project is an overnight grief camp for campers age 6 – 17. Having previously offered a day model from 9:00 a.m. to 4:00 p.m., "this concept was unchartered waters," Caleb said. The Eluna Network had a model ready to go. Caleb shared that they were, "unbelievably and miraculously selected," hosting their first Camp Erin this past summer. They had 32 campers their first year! They were told to expect a few campers to go home due to homesickness, but all of his stayed the full 3 days and 2 nights!
He shared that Hospice's and his next endeavor will be the development of a children's bereavement center. They hope to make a lot of headway in 2023, hosting peer-to-peer support groups with kids who have experienced the loss of a loved one.
If you are in need of bereavement counseling services, regardless of whether your loved one utilized their program, you can reach out at (270) 926-7565 or at hospiceofwky.org.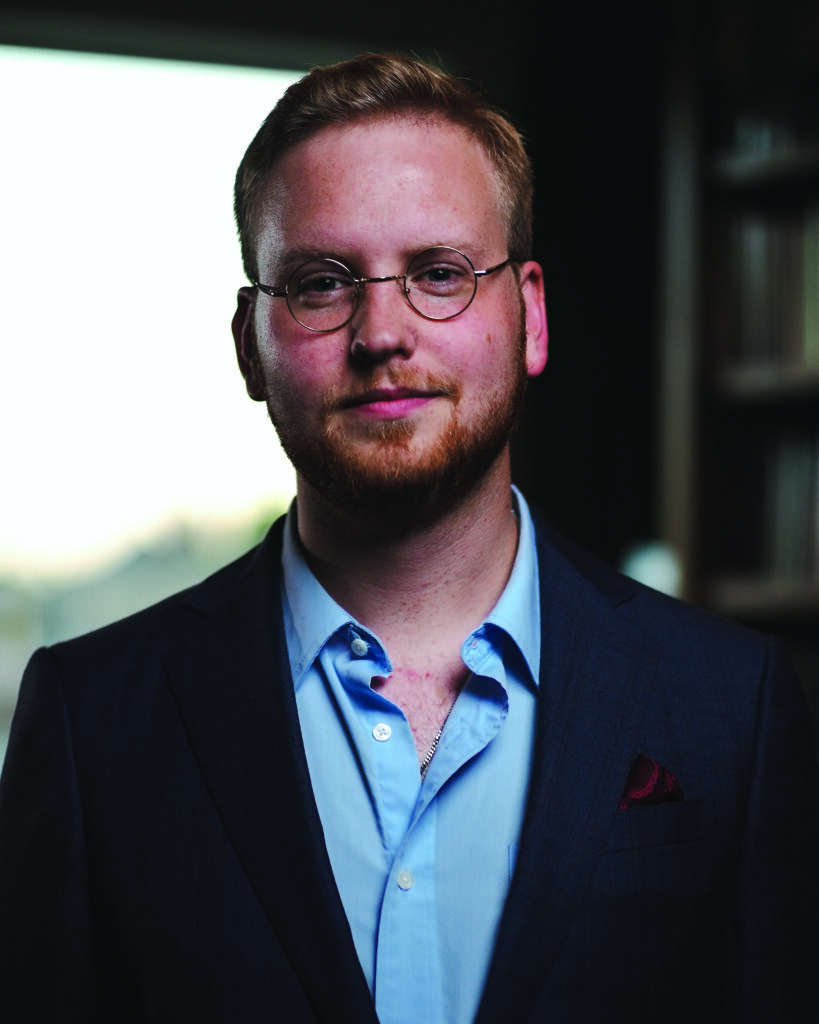 Biblical Counseling
Noah Elkins is a Biblical Counselor with Deep Waters Biblical Counseling, as well as an English Teacher with Grace Christian Academy. As a former banker, Noah found his way to counseling after realizing he'd spent years as a loan officer counseling clients through various aspects of the lending process. He found he enjoyed the counseling aspect of the role, saying, "I always knew the two things I wanted to do was counsel and teach. Stepping out in faith, it ended up letting me do the two things I'm passionate about, counsel and teach. It was really powerful."
As a counselor with Deep Waters Biblical Counseling, LLC, the largest part of his role is to work with clients from Friends of Sinners, a Christ-centered residential substance recovery program. Noah shared, "Just the reconciliation and healing that's come from counseling after decades of trauma and pain has been spectacular to see."
Noah recently became a volunteer with Mentor Kids. He wanted to find a way to get out in front of the trauma that comes from being a child raised in a home with challenges, such as addiction. He wants to help youth to "see their worth, their value, what they're good at." He said "Counseling is not about giving advice. It's about listening without interrupting – really listening without interrupting their story."
Deep Waters has established a partnership with Care-Net Owensboro to provide the counseling services for women who have lost a child, or experienced postpartum and other related concerns. "It has been a beautiful circle of connections," Noah said. When they first arrived in Owensboro, they did not yet have insurance and his wife was expecting. After concerns that his wife may be losing the baby, they went to Care-Net. Providers there were able to get a heartbeat, and they welcomed their new baby girl in late November.
Deep Waters strives to schedule services within a week of the referral, and anyone is eligible to receive services. You can reach them at DeepW[email protected] or through their website, at deepwatersbc.com.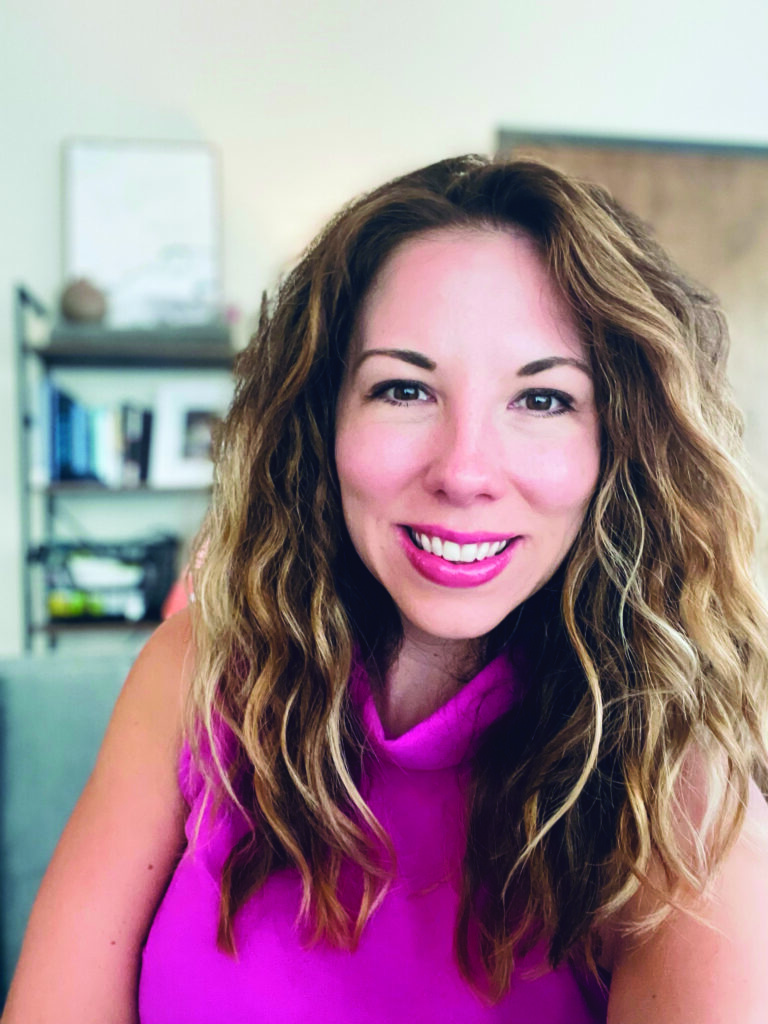 Marriage and Family Counseling
Lauren Early is a Licensed Professional Clinical Counselor who is in private practice specializing in Marriage and Family Issues and Trauma.
She works a great deal with children who struggle with Attention Deficit Disorder and Attention Deficit Hyperactivity Disorder systems, as well as trauma. Having first started her career with Sunrise Children Services, she works with children whether they're adopted or in the foster system. She has spent the last 7 years in private practice.
Lauren has always had an interest in studying how people's minds work. Previously working in a church, Lauren found she was getting requests to meet with people when she realized there was a whole population that had needs going unmet. "My heart really went out as a believer, the faith side of things, and also the mental health."
Early enjoys many elements of her work, saying one is, "showing a parent how to hear their child, how to work with their child. My hope is to restore and cultivate that connection between parent and child." She loves "getting to see people realize what they're capable of; when people realize they're not alone and have everything they need in order to live a healthy life…. seeing reconciliation in relationships and hope restored."
Lauren explained that we are, "holistic beings who like to compartmentalize, like a lunch tray, but realistically, our brain impacts our being in how we function physiologically – and if that's not well, we are bound to struggle in other areas." Her goal is that individuals "would be able to recognize that asking for help and inviting someone into their world, isn't a sign of weakness, but rather great courage."
Her favorite part of being a therapist is "the honor and privilege that I have to get to be the person invited into someone else's struggle and growth."
Lauren receives referrals through current clients. She finds that she really loves the clientele that comes from those sources.
Each of our providers shared some joint observations:
Men are more likely to seek assistance now than in the past.
COVID seems to have helped us be less inhibited when it comes to having mental health conversations.
We are social beings who, by sharing our experiences, our grief, and traumas, can build meaningful connections, and heal, whether that's through counselors, psychologists, or peers.
They each see their work as a ministry.
Their stories are those of just 3 of the amazing providers we have in our community.  If each of them could pass along one tidbit of wisdom, it would be that if you're struggling, don't hesitate to seek assistance.