The old English rhyme, "something old, something new, something borrowed, something blue," describes the items a bride should have with her on her wedding day. Locally, the community is fortunate to have unique options for weddings and events, including a few new options that have recently emerged. Putting our own spin on the popular saying, let's take a quick peek at a few of the options around Owensboro for those planning their big day.
Something Old:
Just a few decades ago, the traditional option for engaged couples was to get married and hold the reception at the church they attended. Many churches offer a beautiful backdrop for the recitation of vows and are a great option for couples looking for a more traditional feel to their ceremony. With over one hundred churches in Owensboro, it is not difficult to find a church to host their wedding if this option is best for you.
Something New:
When Idyllwood on Veach opened in Owensboro recently, it offered guests a picturesque outdoor space where guests can take in the views of the lake, walk the stunning grounds or gather underneath the twinkling lights of the large tent.
"The convenient location paired with the country views is unique. How amazing to have the remote country views and secluded feeling, but be right in the middle of town. We have affordable pricing for anyone who has pictured their event on a farm or under the stars. We want everyone to be able to access this gorgeous space," PR director Jackie Sue Smith said.
Coming to Owensboro this January, the Party Space Place LLC is expanding to offer a larger venue next door to their original location, which will be called TPSP LLC Bayside. Named for the large doors that open to face the water behind their new business, the space will offer outdoor seating, a bridal suite, a prep kitchen, and an area that can be flipped from cocktail hour to a dancefloor. The venue can host up to 120 people.
"This is something different, and will offer a unique vibe. We want people to feel like they aren't in Owensboro even though they are. From coordinating to decorating, to offering people a space, we can pretty much do it all," owner Allyson Sanders said.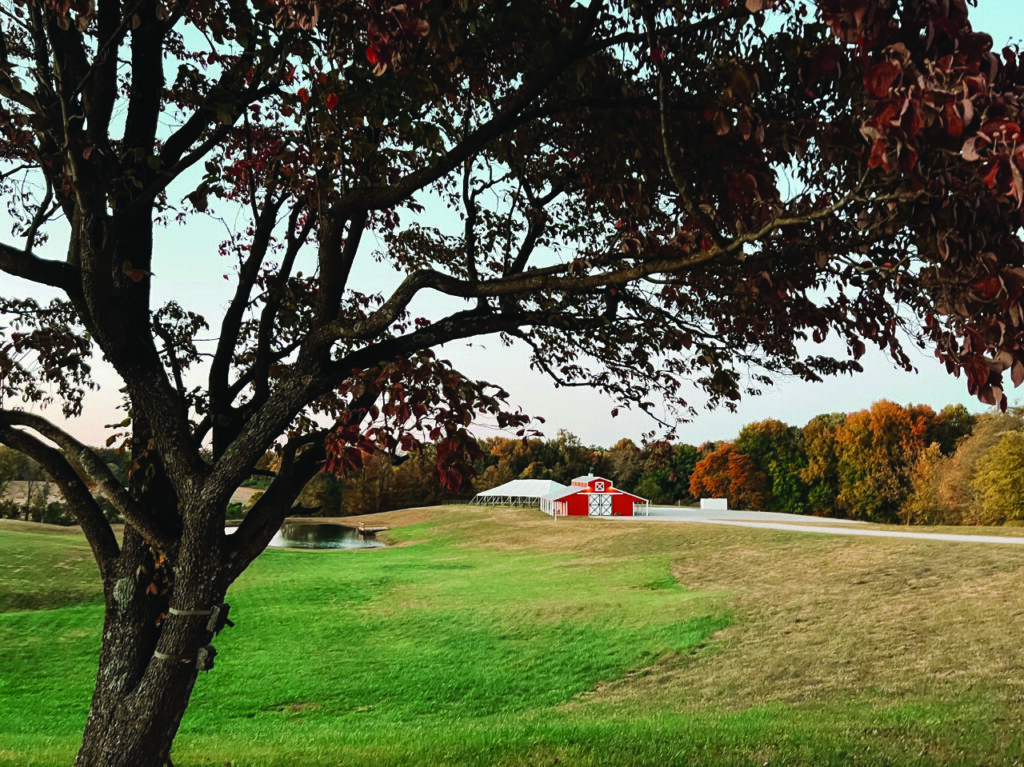 Something Borrowed
A unique rental business for events, Something Borrowed serves Kentucky, Indiana and Tennessee. The partnership between two local couples—Marshall and Allyson Sanders and Summer and Kirk Aldridge, is a collaboration effort to bring a needed service to this community.
"We always wanted to collaborate on something and knew we wanted to figure out a way to offer something that customers needed. There is nothing like it in Owensboro. We offer backdrops, a digital photo booth, beautiful vintage chairs and other unique items," Sanders said.
Something Blue:
With the beautiful backdrop of the Glover Cary Bridge, Owensboro offers couples and those planning big events the opportunity to use the Blue Bridge as a backdrop for ceremonies, receptions and photo opportunities. Reception venues like The Riverpark Center, The Convention Center, and Green River Distilling Co., all located along the Ohio River, utilize the ambiance of downtown and the bridge for the perfect example of "something blue."