Photos by  AP imagery
Take a peek inside 411 Geary Court, a fully renovated bungalow in downtown Owensboro.
Cindy and Tony Newby purchased their home at 411 Geary Court three years ago because of the age and style of the house. Built in 1931, it had some very charming characteristics. The downtown bungalow also held a little nostalgia for Tony, who lived in the house directly across the street as a child.
"The house was small, but had great potential," Cindy said.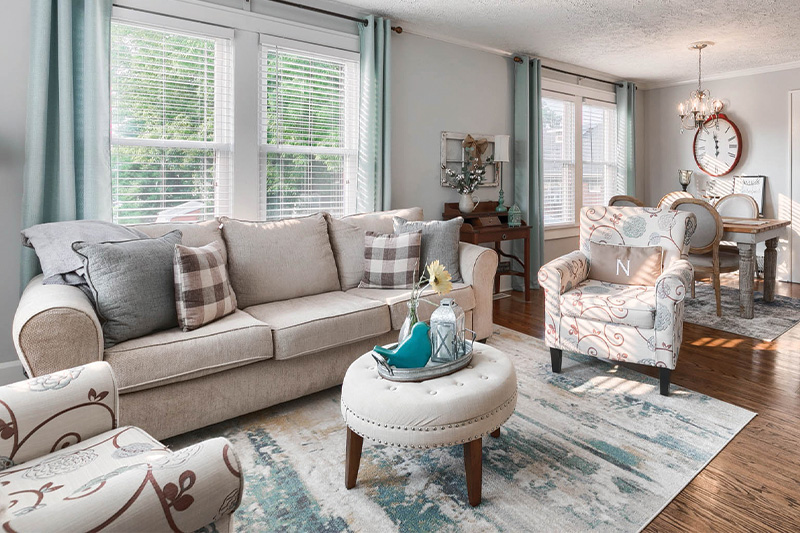 Tony, who is retired from Jagoe homes, has a background in home building. That, combined with several home improvement projects the couple had tackled through the years, gave the Newbys the confidence they needed when purchasing their Geary Court home.
The couple completely gutted and remodeled the kitchen, but the biggest change they made was turning the attic space into a master bedroom and bathroom.
"I will never forget opening a closet in a bedroom and discovering a door to the unfinished attic," Cindy said. "It didn't even have a floor but was a huge space. We knew immediately that it could be a great master bedroom and bathroom."
The Newbys did a lot of the work themselves, and what they couldn't do, they hired out. For example, they decided to have the hardwood floors professionally refinished.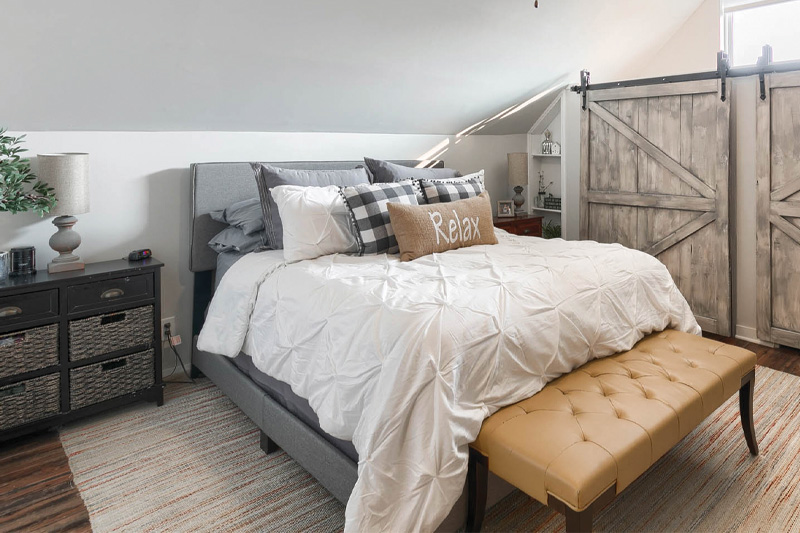 "I remember the day we closed on the house, I pulled up the carpet in the living room within an hour of closing," Cindy said. "I couldn't wait to see the hardwood floors!"
The Newbys said they were definitely on a budget and tried to complete one project before tackling another.
With Geary Court completed, the couple is currently onto their next big project. They sold 411 Geary Court in September and have purchased a new fixer upper.
"I really enjoy the process, probably more than Tony does," Cindy said jokingly. "We are definitely not experts, but enjoy learning as we go."
About the Realtor
Ryan Rutman has been selling homes in Owensboro for over 13 years. He was honored to help the Newbys through the process of buying their home on Geary Court and then again when the family was ready for a change.

"Working with Ryan was awesome," said recent client Cindy Newby. "He is very friendly, knowledgeable and professional. He had sold a house for my cousin and her husband earlier this year and they highly recommended him. I will definitely recommend him to anyone who wants to buy or sell."

Ryan has grown his real estate team to include his wife, business partner, and fellow Realtor, Chivonne, as well as Realtors Stephanie Hardesty and Katie Drab. The Ryan Rutman Real Estate Group is available to help both buyers and sellers navigate the current real estate market. For them, it's not about the houses, but about the relationships formed along the way.

Are you looking to buy or sell a home? Contact the Ryan Rutman Real Estate Group today!