Photos By Jamie Alexander
Maria Kelly knows how to roll with the punches. The woman behind Nona's Market has changed her business to fit her needs, all while sharing her love of food with others.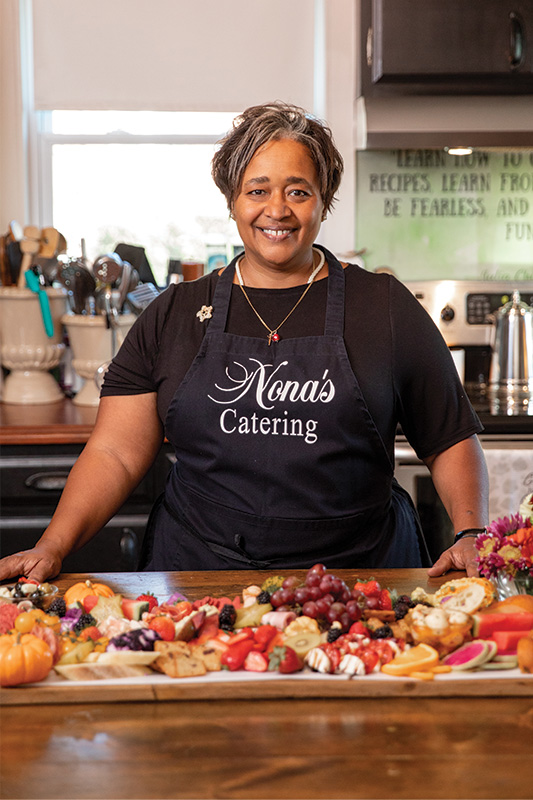 Formerly a brick-and-mortar store focused on selling Kentucky Proud goods, Nona's Market is now a catering company—allowing Kelly to showcase her culinary talents.
She decided to close her physical store when she realized she couldn't be as available as customers needed. Kelly was caring for ailing parents and didn't have time to keep a shop open between doctor's appointments. So, she went back to her roots and what she knows best—food.
"You have to be flexible when you're working with the public and you have to be flexible when you're a small business," she said. "I think food is the one thing that connects us all. And I knew that. You're always going to want to eat."
Kelly and her team cater corporate events, weddings, private dinners and more, but it all started with cooking for her large family.
"I've always loved food, and my husband and I have eight children. Everybody always said, 'well, you can cook for eight, will you help me cook for 10?'" she said. "I was always helping with birthday parties and things because I knew how to make big quantities. So, everybody just started calling me and next thing you know, it turned into a small business."
But her food isn't what you might expect to find in Owensboro. Its flavor comes from a variety of influences.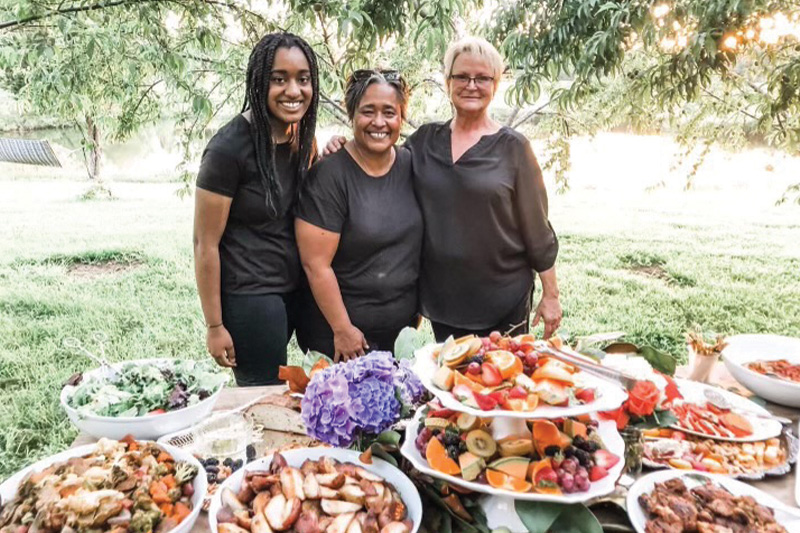 "I'm a military brat," Kelly said. "I've lived all over the world, and I lived overseas until I was about 20. I was able to experience several cultures. My mother is Cape Verdean, and her style of cooking was just amazing to me, and my dad was southern."
She blends her influences into dishes that keep hungry clients coming back for seconds.
"I believe that you know when you cook with your heart, you can never go wrong," she said. "Mostly we just do American cuisine with a Cape Verdean twist. I don't use traditional seasonings, and I think that's why our flavor is different than others here in town."
Kelly's unique flavors also caught the eye of the Favorite Chef Contest, a competition to win $20,000 and a feature in Bon Appetit magazine.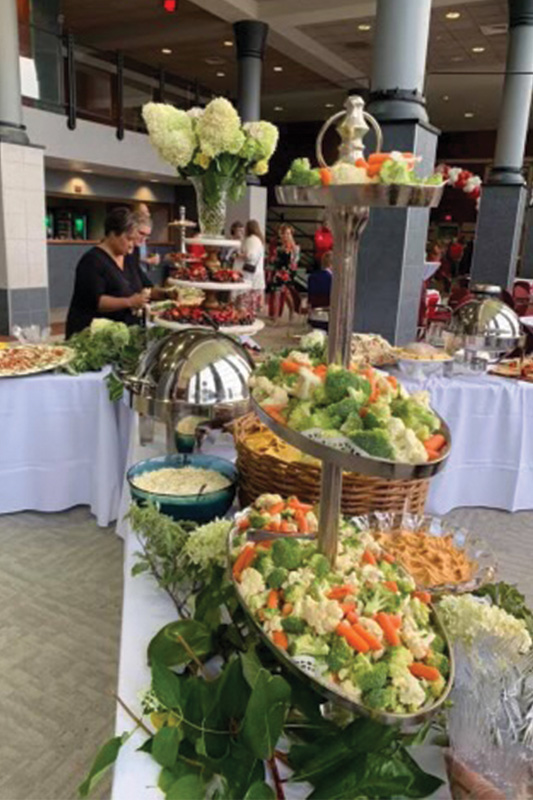 While stuck at home during the pandemic, she kept seeing Facebook posts about the culinary magazine having a contest, but she thought it was a scam. Finally, she convinced herself to fill out the application and send in some photos of her food. Soon, they reached out to her, and she was included in the voting-based contest. "I got down to the top 10," she said. "I didn't realize how big it was until it was over." While she didn't win the contest, the encouragement she received made her feel like a winner. "We had community support that in a million years I would have never thought possible," she said. "I mean, if I think about it, I will cry. I had people coming up to me at the grocery store saying they voted for me. It means so much, all the support that they poured into me and the love they showed to us. It was just humbling."
If you're interested in trying Kelly's cooking, you can book Nona's Market through her Facebook page or by calling her at 270-925-6321.
"Nine times out of 10, people think my name is Nona," she said, noting that the business name is an homage to her grandmother. "But I always tell people 'I don't care what you call me as long as you remember that I left a smile on your face and made you feel good. That's the most important thing to me."