How one local business is meeting a need during the COVID-19 pandemic
While businesses and organizations across Owensboro have had to temporarily close or significantly adjust daily operations due to COVID-19, Big O Takeout is busier than ever.
The locally-owned food delivery service was established in February 2018, and serves both the Owensboro and Henderson markets.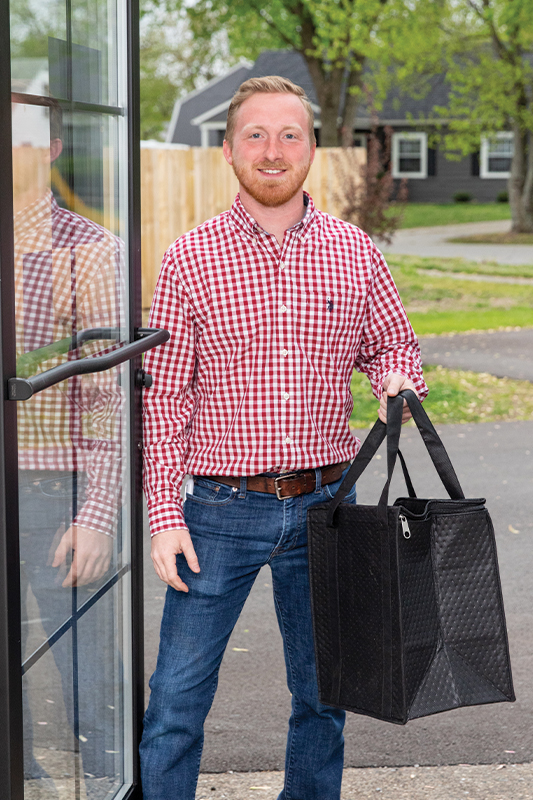 Co-owner Jonathan Brandle says numbers across his business are on the rise.
"In one day, we had 25 driver applications," Brandle said. "I think we have 42 pending applications right now total."
Brandle said that while he would love to hire all of them, the demand isn't quite that high. Right now he staffs 30-35 drivers, which is up from the 15-20 he normally employs.
But according to Brandle, the most significant change has been local restaurants approaching him to be added to his service.
"They are needing delivery options in order to stay open," he said. "Several restaurants are temporarily closing because it's not worth it financially to stay open right now. But the ones with us are seeing business."
When Big O started two years ago, Brandle said it was difficult to get restaurants on board with the concept. Having restaurants actually reaching out to him, Brandle said, has been the biggest surprise during this situation.
But he can understand why, with some more popular restaurants actually overwhelmed during the COVID-19 pandemic. Brandle said those establishments were forced to cut their staff, but to-go orders are still coming in. So far, eight new restaurants have joined Big O's service, bringing their total close to 50.
Orders have increased significantly, too, with Big O averaging about 100 orders per day, which is about 40 more than before COVID-19. Brandle said the Great American Takeout initiative, encouraging community members to get take out to support local businesses, has given Big O a huge boost. On March 31, Brandle said Big O delivered nearly 130 orders, an all-time record for their business.
Despite the uncertainty of COVID-19, and with the timeline for "business as usual" unknown, Brandle said he and his team have found a silver lining.
"We have seen more community support than we have in a long time," he said. "Last year was a big hit for us when the giants came in."
The "giants" Brandle is talking about are national food delivery services like Grubhub, DoorDash and Waitr.
"It was hard to compete with their menus," Brandle said. "They have nationwide contracts and discounts that got a lot of people on board."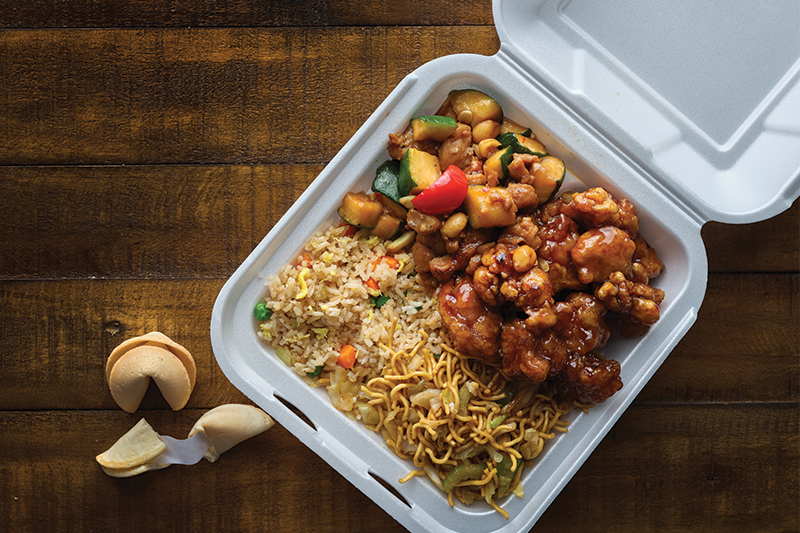 Despite three nationally-recognized food delivery service brands entering Owensboro, Big O held their ground and survived, relying on their customer service and locally-owned stamp to grow their customer base. And it worked, considering Waitr has already left the Owensboro market, and Big O continues to thrive.
"This pandemic is turning people's eyes to supporting local even more," Brandle said. "As bad of a situation as this is, and I hope it's over tomorrow, I'm glad we've gained that community support back."
To order from Big O Takeout, visit their website or download their app. During COVID-19, drivers are taking extra precautions by using gloves and sanitizer, and the company has implemented an option for "no contact" delivery, where orders are left at the door.