Photos by Jamie Alexander
When sisters Hser Wah and Tee Moo opened Owensboro Karen Restaurant in 2020, they didn't know what to expect. What they found is community support and growing interest in their authentic Burmese and Thai cuisine.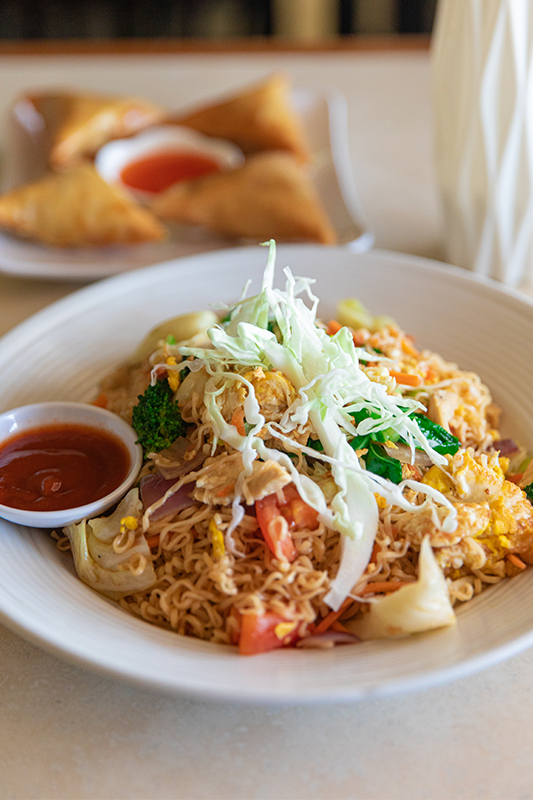 Over 20 years ago, their family fled Myanmar (formerly Burma) as refugees, and then spent the next 10 years at a refugee camp in Thailand. Upon moving to Owensboro in 2010, Moo says the community was an immediate improvement for them.
"Everything is better over here— we love Owensboro. We feel like it's a safe place."
Their first year was the hardest, with only knowing how to say "hello" and "good-bye," and not being able to communicate with their new peers at school.
"I could read and write a little bit, but not speak at all. It felt like no one could speak our language. We didn't have any friends to drive us, take us to do the laundry or get groceries," Moo said.
After graduating from Owensboro High School in 2014, the sisters knew there must be a job for them to do something they loved.
Wah, who enjoyed cooking, had the dream to open her own restaurant and Moo would join to help. Interacting with the customers as the main spokesperson for the business was something Moo looked forward to and gladly embraced.
"My favorite part of the job is talking to the customers. When I see their smiling faces and they love the food, I am happy," Moo said.
When local customer Jeremiah Hinson first tried the restaurant, he said he was there to support a local business and try something new.
"I really enjoy Owensboro Karen because the food is phenomenal and everyone there is very friendly. I love authentic food and they definitely come through on that end," Hinson said.
Enjoying a menu that includes everything from egg rolls and samosas to Pad Thai and Bubble Tea, many customers have become regulars.
"The variety of dishes is what I like the most because I keep trying new things and want to come back for more. I'm also happy to support a family business, especially one sharing their culture and love with each plate," Hinson said.
The restaurant has truly become a family business, with Wah's husband assisting with the cooking when he's not working his other job, and their parents coming in to help when they can.
As far as future goals, Moo says she would love to see more people come in to try all that they have to offer.
"We just want our restaurant to get busier and have more customers to come and try our food. For people who have never had Thai food, we have a few Burmese dishes that are here that they can try," Moo said.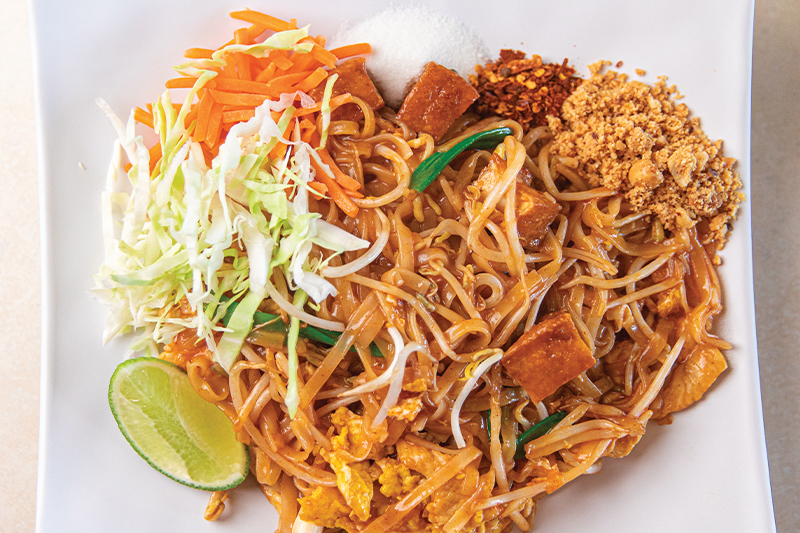 Although they had to close down for a while during COVID, when they reopened in person, they were thankful to continue serving the community.
"People always see me because I'm in the front all the time and my sister is in the back all the time cooking. I love getting to know the customers," Moo said.
Owensboro Karen Restaurant is located at 7046 KY-56. Their hours are Tuesday-Friday 10:30 AM – 7:00 PM and Saturday and Sunday 10:00 AM – 7:30 PM. For more information, visit their Facebook page — Owensboro Karen Restaurant.