Pam Smith-Wright has been involved in the Owensboro political scene for over a decade. She left the city commission after five terms as a city commissioner for a 2020 mayoral run and has returned to a city commission seat in the 2022 election.
Smith-Wright said her major motivating factor in originally running for city commission was that the commission did not look like our community.
"It was five white men," she said. "We've come a long way from that."
She is quick to say that there is – and was – nothing wrong with the men serving, but that city government needs to reflect the community it represents
Prior to the commission and even still, Smith-Wright served on several community boards, which helped with name and face recognition when she ran originally.
"People understood if I said I was going do something, I would," she said.
When, in 2011, Smith-Wright served as the first woman Mayor Pro Tem, she said people were in a state of shock as she was elected with the highest vote count in that election.
"I was trusted by then-mayor Ron Payne," she said. "He allowed me to represent the city and trusted me with that position."
Smith-Wright has served through several controversial city endeavors, including the downtown revitalization and the building of Smothers Park. She realizes that she is not going to make everyone happy, so she goes with the majority.
"I realize that if I gave every citizen a one-thousand-dollar bill, someone would be upset theirs was wrinkled," she said laughing.
Smith-Wright is visible in the community and attends many events. While at events and in public, Smith-Wright really listens to community members about issues the commission hears. This term, it will be the boat dock versus the senior center, she said. She has an interest in both and said that while most people are uninterested unless it is something that affects them, she wants to do what is necessary to help.
"Everybody wants what they want, and most don't care who gets hurt," she said of the conversations around both topics.
Smith-Wright uses her born-and-raised-here perspective, along with being a woman and Black, in her leadership role.
"I enjoy it and I wouldn't do it if I didn't enjoy it," she said. "I bring a different perspective because my life is different from the others who serve. I see things differently."
Smith-Wright believes there is room for more women to serve and said that Janie Marksberry's position as the first woman to serve as a Daviess County Commissioner proves it.
She added that most women are so busy it is difficult for them to serve, but reaffirmed that we need them.
"They need to take the time, be a part of it, find the time," she said.
Smith-Wright isn't sure what this term will hold because she said this run was different than her last campaigns. Her husband Eugene had a stroke and died in August, and she was reeling from that for most of the election cycle. But her husband is what kept her going.
"When we realized he wasn't getting better, I told him I maybe needed to pull out [of the race] and he said 'Don't you dare'," she said.
Friends stepped in and put out signs. She said she didn't make it to the Red, White, and Blue event at the courthouse and didn't mail fliers. She wondered how that would affect her candidacy.
"I am thankful for the city of Owensboro, who trusts me enough to give me another term," she said. "People voted for me on my record…I am grateful for that trust in me as the longest-serving female on the commission."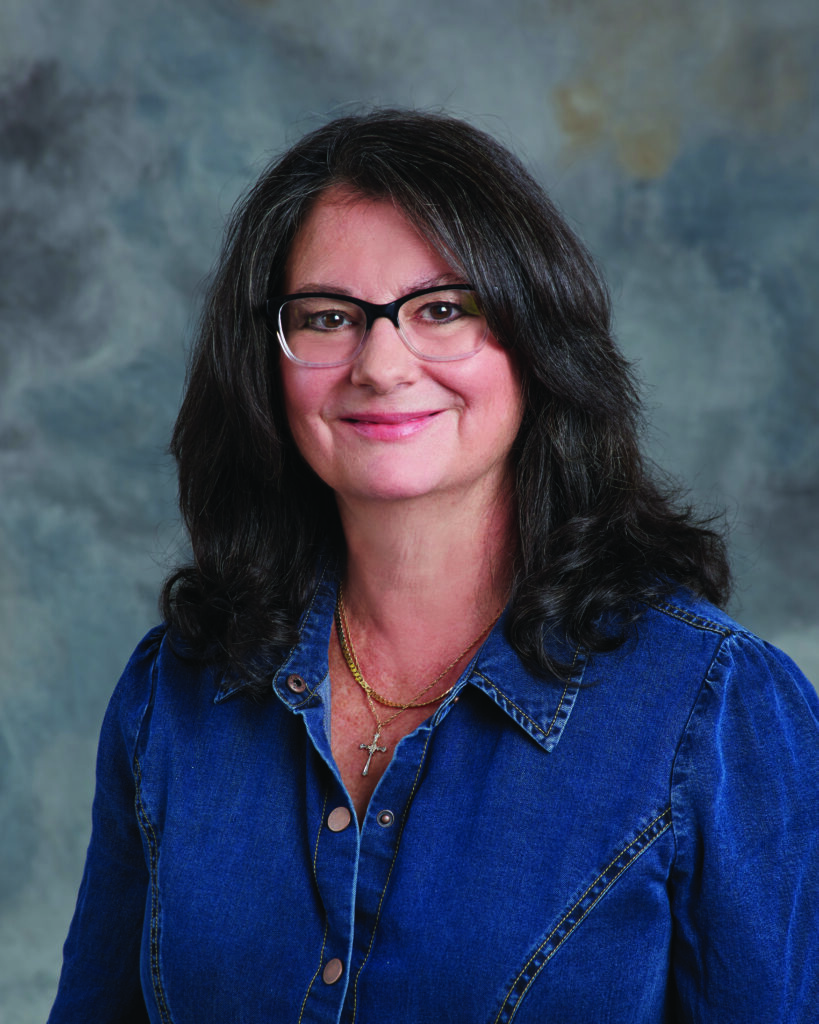 Janie Marksberry was motivated to run for east county commissioner because of property rights. She has lived on a working farm most of her life, worked for 15 years as an appraiser and now owns Marksberry Real Estate.
"From my time as an appraiser, I feel like I have a good knowledge of the roads and which roads flood," she said.
The Outer Loop proposal, she felt, was sprung on the public during the pandemic.
"The total lack of transparency was a huge factor in my consideration [to run for office]," she said. "I felt because everyone was scared and hunkered down in their homes, this study could slip past us without our true knowledge or understanding. I feel like we, as a large group, exposed that plan and stifled it for now."
Focusing on her new position as the east county commissioner, Marksberry said that she is excited to work with all of the commissioners, all of whom are new to the commission.
"I am very excited," she said. "We have met and all have different personalities, but mesh well together."
Marksberry hopes to transform the old way into the modern way of doing business.
"We need to run our county like an efficient and successful business and one that works for all of the people," Marksberry said. "Whether large corporations or small business owners, everyone needs to believe they can do business here in Daviess County."
She believes that being more business-friendly and implementing "common-sense" property decisions will allow entrepreneurs to succeed.
"The idea of infringing on an individual's personal and property rights in the same 'good ole boy' system is no longer productive for the people," she said.
Marksberry wants to be remembered and known for the good she brought to the community.
"Yet, because I am a woman, I hope to inspire other women to step up and out of their comfort zone. We need the wisdom and understanding that comes with being a woman, along with the grit and determination to see things through."
Marksberry wants women to become passionate about helping society and to prioritize what is important to them and their community.
"Then follow your instincts of what is needed along with talking to as many people as possible to assess and understand their issues," she said. "I think women have unique qualities of keen observation that sometimes eludes our male counterparts." OL
"I hope to inspire other women to step up and out of their comfort zone. We need the wisdom and understanding that comes with being a woman, along with the grit and determination to see things through."– janie marksberry
"I bring a different perspective because my life is different from the others who serve. I see things differently."– pam smith-wright