Atherton graduated from Western Kentucky University with a degree in Agriculture Management and Technology with an emphasis on Horticulture. He worked several jobs after college, but was still searching for a career related to his love for horticulture. So when the position of full-time Horticulturist for the City of Owensboro came open, he applied and was offered the job. Atherton remembers, "I accepted the job and went to work doing what I wanted to do in the city I called home." Owensboro became home for him and his wife Angie, where they have raised their daughter, Courtney and son, Ethan. Atherton recently entered retirement after twenty eight years.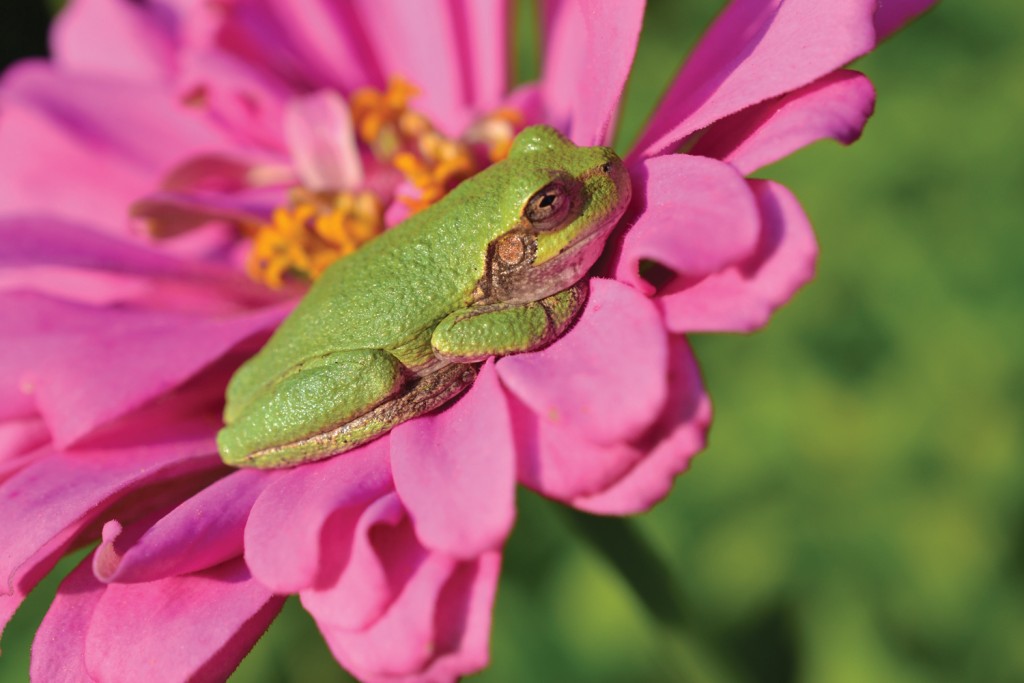 Atherton has always had an interest in photography. Photography found its way into his work career by documenting planting projects, flowers blooming and fall colors. Outside of work, his camera has also found a place with his hobbies of fishing and hunting. As his children got older, he got more serious about taking photos, and began purchasing more advanced equipment. His son also began to share his interest in photography, as well.
At 7 p.m. on the fourth Monday of each month, you can find Atherton at the Ralph Center on the campus of Kentucky Wesleyan College. This is the meeting place of the Owensboro Photography Club, where he serves as President. "When I joined the club, I enjoyed the members and found they helped to quench my thirst to learn more about photography," Atherton said.
The Owensboro Photography Club has given him the opportunity to enter some of his photos in their annual photography contest. He is gratified that his photo entries had very minor post-processing editing, and that he was able to compete at that level.
Atherton enjoys photographing wildlife and nature, but admits his photo priorities changed when his grandson came along. "Well, my grandson moved to the top of the list of my favorite subjects," beamed Atherton.
Still, he appreciates the challenge of capturing wildlife photos, especially for the patience that the experience builds. Atherton confesses to standing and watching an active eagle nest for two to three hours at a time. Flowers also rate high on his subject list, with the task of getting good macro shots to highlight their interesting details. Atherton enjoys the challenge of action photos such as our local air show, horse races, rodeos and sports. In all his photography work, he admires those who do very little editing or post processing. "I strive for a good photo that can stand on its own merits without needing a lot of editing, and is still a good quality photo," prides Atherton.
Atherton's life took an unexpected turn in August of 2014. He was diagnosed with Hodgkin's Lymphoma. Shortly thereafter, a 12-treatment round of chemotherapy began. He remembers, "When diagnosed, I had been going to the Western Kentucky Botanical Garden taking photos several times a month." Feeling extremely blessed, he was able to handle his treatments without missing work, never losing his hair, and even gaining twenty-five pounds. During his treatment, he continued to get out and shoot photos and stay active. Deer hunting with his son was an activity he felt fortunate to still do.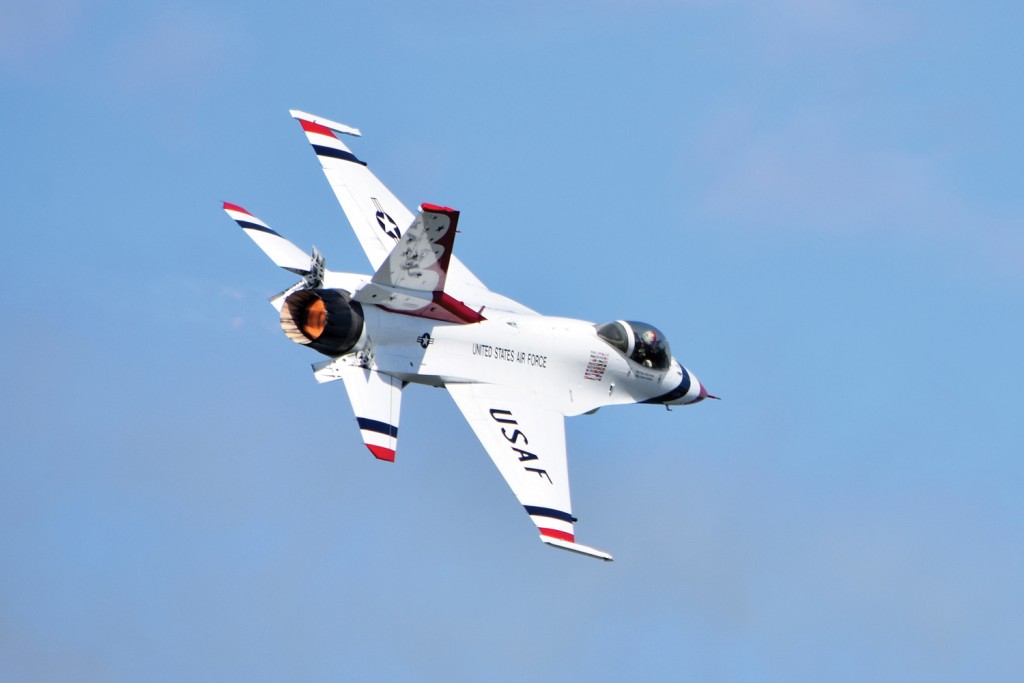 "The photography was just one of those things that kept me up and active," Atherton stated. "I was actually about two to three treatments into my chemotherapy when I got the opportunity to fly in a plane and take promotional photos for the Owensboro Air Show," he added. Even with his health issues, he took advantage of the chance to photograph the planes at an angle that not just anyone gets to experience.
"I don't think my photography skills impacted my career in beautification, but beautification impacted my photography," stated Atherton. He feels he was able to enjoy a career with the City of Owensboro spanning twenty-eight years with numerous new projects, renovations and events along the way. Those opportunities afforded him some exposure to things that others may not get to see. "I was called on from time to time to take photos of things pertaining to work, and I appreciate that people thought enough of my photography skills to ask me to do so," said Atherton.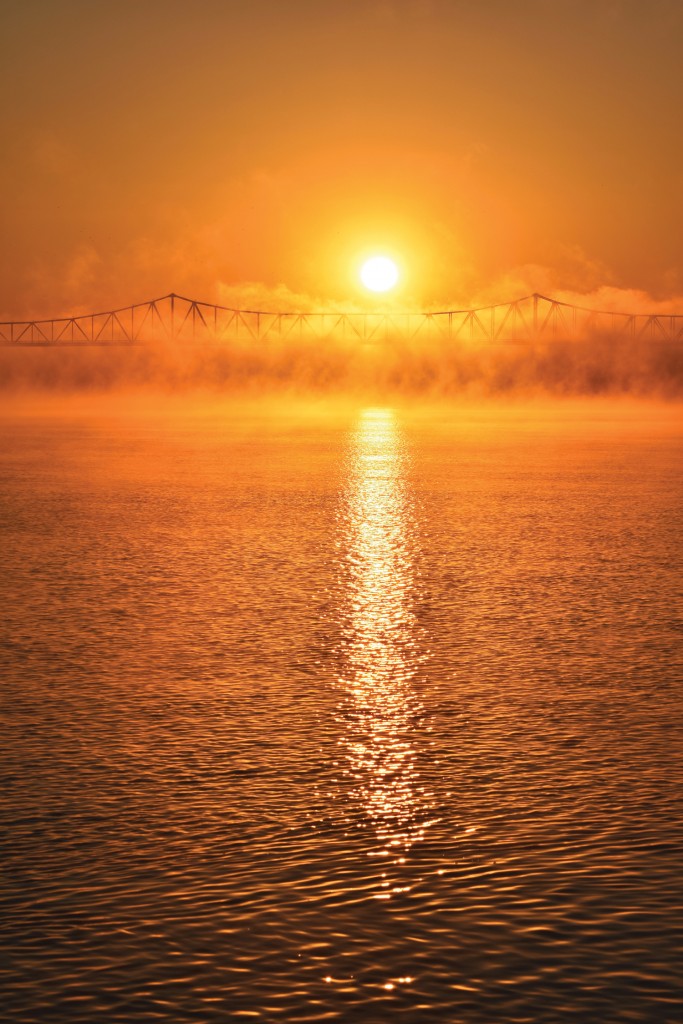 Since retiring, Atherton says he looks forward to spending more time with his family, and maybe do some traveling. He feels fortunate to live in the beautiful state of Kentucky, which allows some of the best nature and wildlife in the country. As far as his future plans for working, he would like to sell some of his prints or do custom photography. He plans to spend more time with other photographers, and take some short day-trips to nearby photo locations. But no matter where his travels take him, you can be sure that his camera continues to give him a look at life through the lens.