In September of 2022, I got married in Iceland to my (now) husband Ian, with our amazing parents there supporting us.
There were a lot of reasons Ian and I chose to get married overseas. We had visited Iceland on a holiday before and fell in love with the tiny church overlooking the ocean. Although we knew it wouldn't be possible to bring all of our family and friends on such a trip, we loved the idea of sharing such a special moment with just our parents. I also won't hide that the thought of having so much focus on me for a day made me deeply panic – walking down the aisle with all eyes on me was just not my idea of a blissful moment. There were more practical reasons for us as well: We worked as a wedding photography team for ten years and saw the many issues that arose on wedding days, so we knew that we wanted our day to have as little stress and hassle as possible. We wanted to avoid the thousands of decisions that accompany wedding planning. We knew that a micro-wedding overseas would actually be close to half the budget we would have needed for a large reception locally. Most importantly, we wanted our focus to be solely on each other that day.
Destination weddings and elopements aren't for everybody. It is difficult to sacrifice a full wedding if that is what you had envisioned your entire life. Not to mention there is a level of research involved for the destination if it's a place you aren't completely familiar with. You must be an adventurous type of person that can "go with the flow," due to the unpredictable elements involved. For someone who is a detailed planner and scheduler (raises hand), that will take a bit of mental preparation beforehand. The main reason it might not be for you is because it means your full family won't be there to celebrate (we fixed this issue by having an intimate "after party" locally once we returned). It will likely be a disappointment to some family members. You might feel conflicted, but ultimately the decision should only be between you and your partner – it's your day!
After going through the process of planning a destination wedding (and making a few mistakes), there are definitely things I can say that I wish I had known. My hope is that by reading these tips, you can decide if a destination wedding seems like the right fit for you!
Make sure you are aware of all the legalities.  
This is particularly true if you decide on a different country than your own. Even if you won't be getting married in your state, you'll need to look into all the paperwork needed for your wedding. As romantic as it sounds to spontaneously elope, there is still the boring aspect of paperwork. When we had our wedding in Iceland, we had a bit of stress hunting down paperwork that isn't typically needed for weddings here in the States.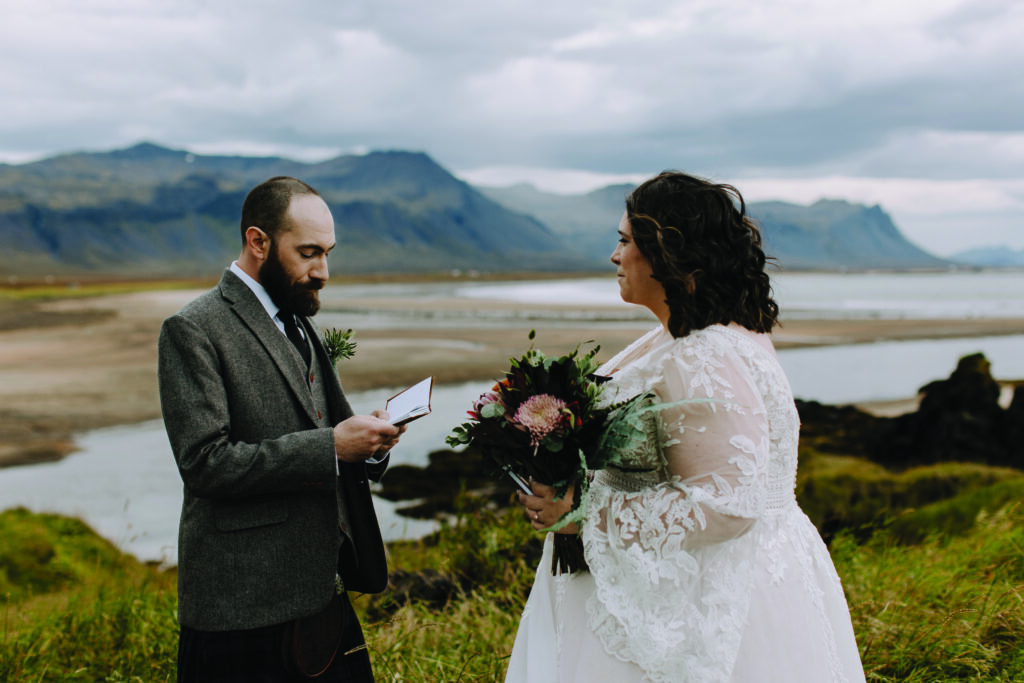 Hire a wedding planner to make things easier.  
It's hard putting all your trust in someone you may not be meeting in person, but it's even more difficult having to hunt down all your vendors in a location you aren't familiar with (particularly if they speak a different language)! Using a planner meant that all I had to do was tell her my wishes and she would make them happen. Whenever I told her I wanted a certain detail, she would send me a portfolio of several local businesses to choose from. While this is not something that you must do, it changed the entire planning experience for me. I went from feeling completely overwhelmed to feeling taken care of instantly. If you decide a wedding planner is not for you, make sure you research all of your vendors thoroughly!
Consider having your wedding "off season".  
In recent years, Iceland has become an extremely popular tourist destination. On top of that, we also got married in one of the busiest years for traveling and weddings ever (considering so many people had postponed weddings and travel plans during the pandemic). Although September is known to be a bit more risky when it comes to the weather, we still chose it due to it being considered off-season, meaning less tourists and cheaper lodging options. It's a good idea to research what seasons look like at your destination – it could be a way to save money!
Give all your guests key information. 
This one is only for the people that will be bringing guests along with them, as well (and if you aren't, keep in mind that many places require witnesses for your wedding no matter what, so plan accordingly). Your guests might not be familiar with the area. I didn't want my family to stress about researching the trip, so while the time before the wedding was spent sight-seeing together, after the wedding I made individual itineraries for everybody detailing everything from lodging to restaurant suggestions! It was (of course) more work for me, but it was important to me that they had a great experience since they traveled so far to witness our wedding. If you plan on inviting a lot of guests, you need to keep in mind that it's a massive undertaking. You can't be offended if some guests are unwilling or unable to make the travel arrangements. Make sure that you give people plenty of time to begin planning.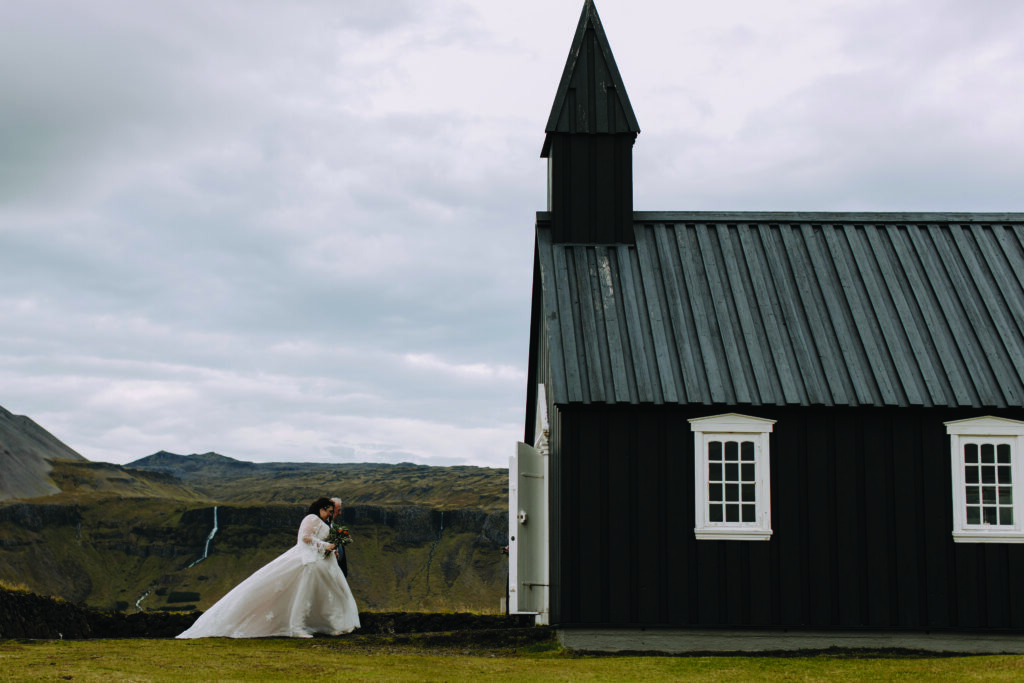 Expect the best, plan for the worst. 
Not only did a volcano close to the only airport erupt weeks before our wedding, but we had already had to change our date entirely due to a miscommunication with our wedding planner. It was nobody's fault – it is just difficult to get on the same page when the time zones (and languages) are completely different! It was a big stress to us at the time, but it turns out the date that we had chosen originally ended up being right in the middle of a large wind storm that shut down the entire country for days. It ended up working in our favor, but these things can happen anywhere! Things will go wrong with any wedding – having back-up plans prevented me from feeling too stressed.
Keep the traveling aspect to destination weddings in mind. 
While traveling can be a beautiful adventure, it can also be incredibly stressful. Like I mentioned above, there can be weather that causes delays, or maybe even issues with airport and air-travel in general. Make sure to cushion enough time to get to your location several days before the wedding in case you get delayed a couple of days. I also prepared by bringing medication for any possible ailment that might have happened (which produced a lot of laughs from my family until I caught a horrible cold my second day in the country). Also, if you are bringing a wedding dress consider how it will travel! I had my dress wrapped in plastic and asked the flight crew if I could hang it in the first-class closet (very rarely will someone say no). We brought a travel steamer to get everyone's outfits photo-ready.
My husband and I made sure to keep things as simple as possible while also incorporating small details that reflected our love for travel, loved-ones that couldn't be with us, and his Scottish heritage. With the beauty of the scenery surrounding us, it wasn't important to have a lot of details. However, that can be an exciting part of planning a wedding for many couples! As you can tell from all the tips listed above, it all comes down to considering what aspects of a wedding are most important to you and your partner. There is no right or wrong answer!