When Kody Keplinger first heard the term "DUFF" during her senior year at McLean County High School, she never would have imagined that, within five years, it would not only be the title of her first published young adult novel, but also become a major motion picture. The DUFF, starring Mae Whitman, Robbie Amell, Bella Thorne, and comedian Ken Jeong, is due to hit theaters nationwide on February 20. In anticipation of the film's release, Owensboro Living was excited to get to know a little more about the young, now 23-year-old, author.
In high school were you more of the outgoing or shy type?
I was outgoing in high school, but only to a degree. I was talkative and friendly, but I also felt nervous to go up and sit with people that weren't my close friends. I was terrified of embarrassing myself, as most teenagers are, I suspect.
In what ways does Bianca's character resemble you or your characteristics?
Bianca is not at all autobiographical. She's just a character that sort of popped into my head. I like to describe her as "me on my worst days." I'm actually very positive and social. I'd say the only thing Bianca and I have in common is that we both have awesome friends.
Bianca's character seemed to have a plan in mind to go to college in New York after high school. Was this your plan as well, and was it a difficult transition going from small town to big city?
I actually had no intentions to move to New York City when I was in high school.  I knew I wanted to go out of state for college, but I wasn't super picky about where. It actually wasn't as dramatic as you'd think going from Kentucky to Manhattan, because I had sort of a middle step. I left McLean County and went to Ithaca College in upstate New York. It's sort of a small town, not much bigger than Owensboro. I lived there for two years, then I moved to NYC (which made it) an easier transition. So, I felt at home in Manhattan almost as soon as I arrived.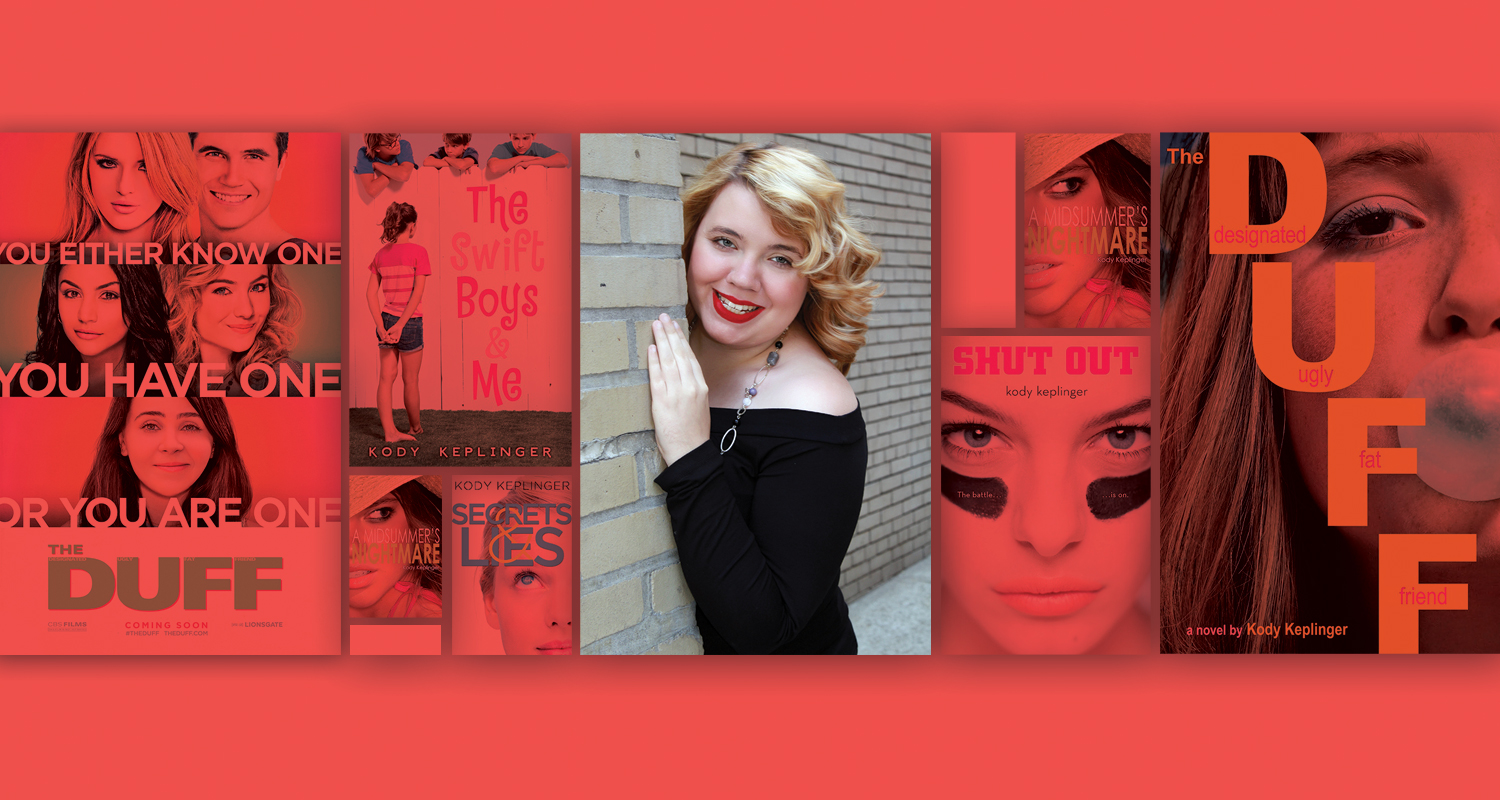 What is your favorite part of living in NYC?
I love how easy it is to get everywhere.  Everyone walks or takes public transit, which is wonderfully liberating. It's so easy to go out and find someplace you've never been before.  It's always an adventure.
What do you miss most about home?
Sweet tea.  No one knows how to make good sweet tea in New York.
It appears as if writing was always part of you. Was publishing a book a goal or dream that was always on your radar?
I've always loved to write, and I dreamed of getting published. I never thought it was a possibility until I was a teenager and decided I wanted to go to school for writing. Even then, I didn't think anything I wrote would get published for years to come. The DUFF selling was a huge (and wonderful) shock to me.
What has the reader response been to "The DUFF"?
The response to The DUFF has been really positive over all. I can't tell you how much it means to me to get emails from teenagers (and sometimes adults) telling me that the book meant something to them. It just blows my mind and makes me so happy to know something I wrote moved someone. It's interesting to me how different the responses are. Some people write to me because the book made them cry or helped them get over some of their insecurities. Others write to me because the book made them laugh.  I kind of love that, though…that the book impacts people in such different ways.
Did you ever dream that they would make it into a movie?
I think every author has fantasies about film adaptations, but I never really thought it would happen. Even after the book was optioned, I didn't think it would get this far. I almost still don't believe it, and I've seen the movie twice now, and I loved it!
It appears from the trailers that the movie might be a bit different than the book. Is it?
Yes, the movie and the book are different in some ways, namely because the book is rather racy, and a totally faithful adaptation would (change the rating and) exclude a lot of the audience. I know a lot of readers are concerned about that, but after seeing the film, I felt really happy with it. The film has the same message as the book and the same tone in some ways; it just takes a different path to get there.  I've always said that I was okay with the film being different as long as the message was the same and the movie was good, and I think both of those things are true.
What was that process like?
The book was optioned in 2009, before it even came out.  In 2011, CBS Films signed on.  Then, in early 2014, I found out Mae Whitman was cast.  After that, everything just happened super fast! It's been a whirlwind for the past year!
Your fifth book is due out in April?
Yes! My fifth novel, another book for teens, is called Lying Out Loud. It will hit shelves near the end of April. It is a companion novel to my first three books, so there are crossovers with my other characters. It's about a girl named Sonny, who is an excellent liar, and how a prank on a boy in her class goes horribly wrong when she accidentally falls for him while writing to him via her best friend's email account. Her attempts to right the situation only lead to more lies, tension with her best friend, and a potential heartbreak.
Do you have any advice for young writers?
Write often. Write everything. The more you write, the better you'll get at writing. Consistency is key.
Kody loves to hear from her readers and is active on social media. To learn more about Kody, her books, and The DUFF movie, you can visit her at kodykeplinger.com.