The night Sun Windows & Doors won the 2018 Chamber Business of the Year Manufacturing Award, there was a huge celebration on stage. "There were maybe 30 of us team members and our spouses up there," remembers third-generation owner, Frank Anderson. "It was fun. We enjoyed that one together." The next week the company celebrated with a pizza party for the whole plant and displayed the award for everyone to see. Fourth-generation owner Chris Anderson says that's just one example of the family atmosphere at Sun Windows & Doors.
If Frank's story is about carrying on the legacy, then Chris's story is about coming full-circle and helping take the company to the next level. There were some lean years, and a lot of hard work involved, but with innovation, technology, and a strong workforce, Sun is poised for growth, and still riding the wave of excitement from that Chamber award.
On a sunny February afternoon, the father-son duo let Owensboro Living peek through the window panes of the historic building that is still breaking ground.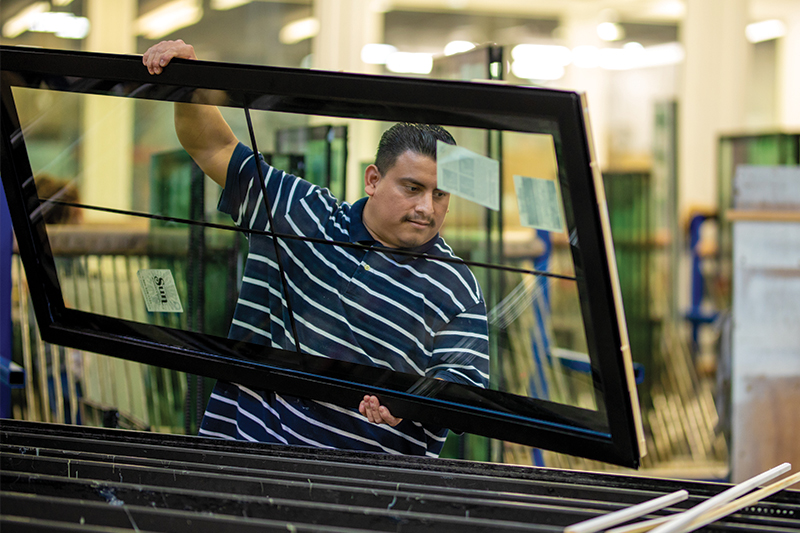 Driving down 18th Street, you may get the impression that Sun Windows is a small local business that mainly sells windows to people right around Owensboro. But what you don't see is that the building actually stretches back two full blocks behind the storefront. Frank Anderson says the complex actually houses seven separate businesses in one operation, covering all aspects of window components: glass, powder coating, vinyl processing, wood processing, screens, jam liner assemblies and interior wood finishing. "Other competitors outsource different areas or set up glass shops right next door. But with our workforce, we're able to do it all right here in-house. So it just makes our product that much better when the glass shop is doing their best for the frame shop and the coating crew takes pride in what they do, too."
In reality, very few of the windows and doors manufactured on 18th Street are sold here locally. The vast majority are shipped within a 600-mile radius, predominantly south and east of Owensboro. Everything is custom made to order through an integrated computer system that sends the orders right to the production floor.
During our walk-through for this interview, the workers were busy in a flurry of synchronized activity. There were smiles and laughter amid music overhead and the background buzz of machinery as the finish crew stacked wrapped windows and doors on dollies to be wheeled to shipping docks. Both Frank and Chris take pride in the fact that either one of them can get out on the production floor and do any job. Chris started out cleaning bathrooms. "We don't have a janitorial staff. We all just pitch in and everyone cleans. But when we started that, I put myself on the top of the rotation and grabbed a cleaning brush," Frank recalls.
From Detroit to Owensboro
The company was originally founded in 1930, but relocated to Owensboro in 1942. The story goes that Frank's grandfather, V.E. Anderson, moved seven families to Owensboro from Michigan during World War II. "He didn't have enough labor in Detroit, so he moved down here, mainly for the agrarian labor. We take a lot of pride in our employees, and many of them are still from agrarian areas. A lot of our employees live in the far reaches of Daviess County, Ohio County, McLean County. They're hard workers."
The building was formerly used to make buggies and wagons, but it sat empty during the Great Depression. Frank says the Chamber of Commerce staff and city leaders were eager to find a new tenant for the building. "My grandfather and grandmother got on a Greyhound bus in 1942 in the heat of August, and rode to Owensboro to look at this building. By the time they got here, they were just filthy, dirty and sweaty and they didn't feel appropriate to be met by the city leaders."
That part of town was then known as Seven Hills, just outside Owensboro city limits. "There was no electricity, so they were powering the building by a steam generator. It had a pulley system that had so much dust on it that when they fired it up, they couldn't even see," Frank laughed. "And then the main pulley broke, and they said the building shook like an earthquake."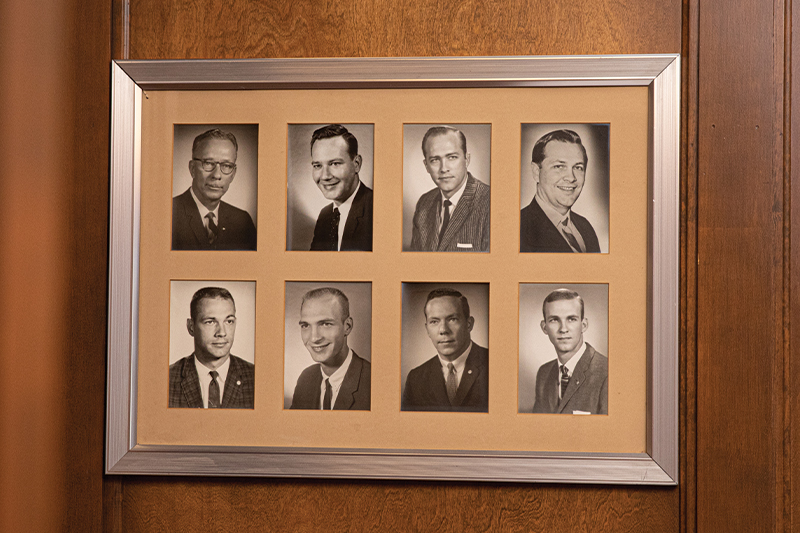 Apparently that helped negotiate lower terms, and the Andersons decided to move their operations to Owensboro. Business peaked in the late 70s with upwards of 400 employees and $60 million in sales. But all that overhead resulted in a net loss three years in a row. "So, we decided to sort of start over in 1979, and focus on a 150-mile radius," Frank explained. "That next year we only did $1 million in sales but we made a profit. And I'm proud to say we've been profitable every year since."
Their New Niche
That profitability remained even through the recession of 2008, although Frank says it took quite a bit of adjusting. "We had several really tough years. There were 4.4 million housing starts in 2006. By 2008, it had dropped down to 1.2 million. That's about an 80% drop in housing starts. So most of our competitors went out of business. Many of our vendors went out of business. And there is still an oversupply of windows in America relevant to demand."
In those days, Sun Windows' sales were about 95% residential new construction. "So we retooled and redesigned all of our product lines to gear them towards historical renovation projects, commercial projects. We decided on a contemporary system and focused a lot more on replacement and remodeling that forced us into more customization. And so we kind of became a boutique window company, and that's really what we are today."
This is the point in the timeline where Chris re-enters the story. Before he rejoined the family business to become a fourth-generation owner, Chris had gone away to college and tried his hand in the banking industry. "I started working for dad as soon as I could. At 14, 15, I always had a summer job, but they weren't the most desirable. Cleaning truck wells, bathroom duty. I couldn't operate machinery until I was 16 or 17. I am very grateful and thankful for that today, because we were never handed a silver spoon, but at the time I wanted to go my own way."
So, Chris graduated with a degree in management, minored in finance, got married and moved to Austin, Texas. But the corporate suit-and-tie lifestyle just wasn't him, so after a few years he and his wife moved to North Carolina to be closer to her family. That ended up working out nicely, because by then Sun Windows had set their sights on expanding into the Carolina territory. "We went out and tried to sell windows to anyone building a dog house or a kids playhouse," Chris remembered. "And I did that for a couple years, and actually built up that North Carolina territory and established the kind of framework for the dealer structure that we have now."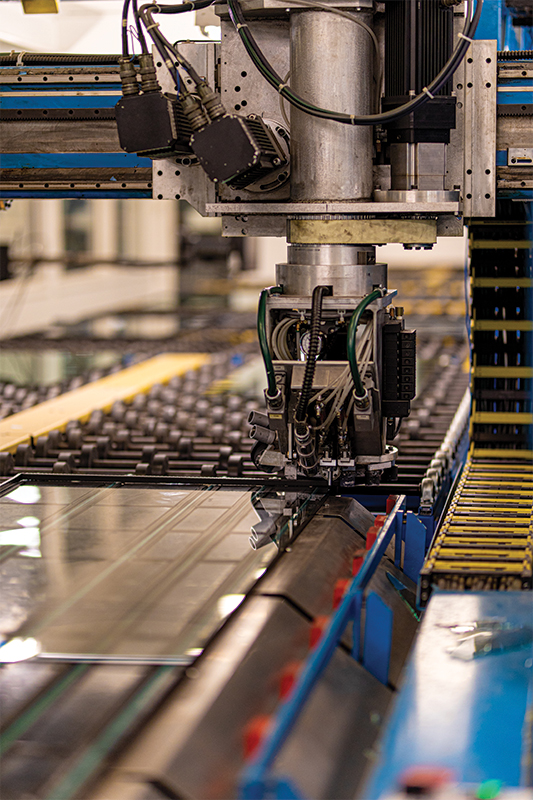 The next stroke of luck was a real game-changer. It just so happened that a company that made hardware for window manufacturers was hiring, which was also a big pay raise, so Chris jumped on that opportunity. Frank supported him 100%. "What better situation? Every window company in America sells this hardware. You get to work for this company to go into every one of our competitor's manufacturing plants and get double the salary? Are you kidding me?" Frank said. "As hard as it was for me to see him leave the company, I said you have to do it for your family. But I thought I'd lost him forever."
It was a turning point in several ways. "When I made the move back to Charlotte and dad and I were traveling together and selling our story and our product and talking about the people that were building our windows, sharing our passion, that's when I realized that I'm truly blessed to have this opportunity and humbled by the work that my great grandfather and grandfather and dad put in. That's where I wanted my career ultimately to be. So when I took this other job, I looked at it as a stepping stone in hopes that I would eventually make it back here."
A few years later, when the economy picked back up, Frank was able to hire Chris back with his new work experience and knowledge. Chris was able to observe some best practices and implement them at Sun.
Today, Frank says a window manufacturer in this part of the country is pretty rare because most are located in Wisconsin, Iowa, and Minnesota. But that turns out to be a huge benefit for vendors in the southeast, especially when it comes to LEED (leadership in energy environmental design) points. Buying local is a huge selling point for LEED consideration because a contractor can get rebates and government incentives on taxes by using local products since there's less resources used on shipping.
Sun also tries to reduce, reuse, and recycle everything they can. "We recently became the first company to install an automated powder coat booth with a 100% reclaiming system," Chris said. "So any powder that's not adhered to the aluminum goes through turbines into a huge silo where it's reclaimed and recycled back. It's very sustainable. We're not sending powder to landfills anymore." They also found farmers who would take their sawdust, vendors who would make traffic paint out of leftover glass, and they're in negotiations with a vendor out of Lexington who uses reclaimed wood from horse fencing for unique window designs.
The Award
All of those things combined are what really made the Business of the Year Award so much sweeter. "We had fought through the tough years and our people stuck with us. Retooling the whole plant has really paid off. All of our people are such hard workers, and diligent. It's a product they are proud of and that makes this work environment and family atmosphere so much more enjoyable," Frank said.
"That award is a testament to the team members and our vendors," Chris added. They are the ones who really deserve this award." OL