When a young woman's life was tragically taken in a domestic violence incident last year, her family and friends searched for a way to honor her memory. Now they've not only established a scholarship in her name, they're looking at other ways to create awareness—and a bracelet is making it possible. 
After 25-year old Erica Owen's death on July 3, 2018, her friends and family created multiple fundraisers to contribute to The Erica Noel Owen Scholarship fund at Owensboro Community and Technical College—a way to honor the nursing program and career that Owen loved. In the weeks following, the community purchased purple bows meant to bring awareness to domestic violence, as well as t-shirts and car decals featuring Erica's name. 
Family friend Suzanne Jagoe knew someone who had lost a sister, and each year on her birthday they created a bracelet in her memory. She tucked the idea away for a few months as the scholarship got established, and then reached out to Chelsea Farmer of HorseFeathers Gifts. Farmer's jewelry brand is known nationwide for its boho beaded bracelets and gemstones with meaning. 
"I sent a text to Chelsea and said 'I have this idea with a bracelet,' and she jumped on it like you cannot even imagine," Jagoe said. "I knew her enthusiasm and the quality of her product, and I knew it was something Erica would have loved."
"Erica loved jewelry, so when Suzanne started talking about it in January or February, we decided it would be good to launch it on her birthday, which was May 20th," Lisa Greer, Owen's mom, said. 
Greer picked the gems for the bracelet: earth tones that feature a single purple bead for domestic violence awareness and two pink beads to represent Erica's favorite color. Sales have gone well, and HorseFeathers will release a bracelet with a special "Erica" charm each year on her birthday to keep the momentum going. 
"We have had a lot of people who have bought the bracelets because they've had issues in their own pasts, and they're wearing the bracelet and sharing their story to bring awareness," Farmer said. "It's kind of grown into something more. People who knew Erica say they love that they can look down and see the bracelet and feel like she's with them every day, and then people who did not know her are just carrying on her story throughout the United States." 
"It's a good way to celebrate her every year in a positive way and put a positive spin on this whole tragic situation. It keeps her memory alive, and it keeps the scholarship alive," Jagoe said. 
Greer said that the Owens scholarship is established enough now that they have the opportunity to give some additional proceeds to the domestic violence cause in general. A large part of that is creating awareness and conversations. Because so many identify with her story, Greer has also gotten messages from women about their experience with domestic violence.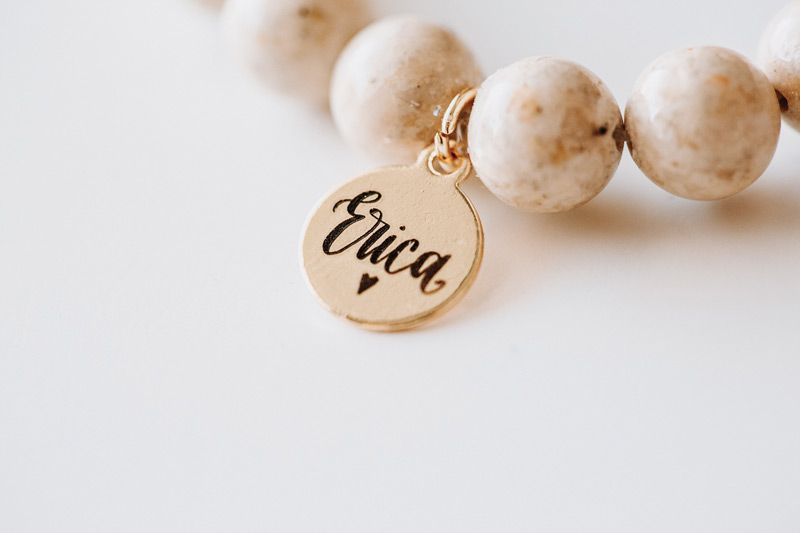 "Domestic violence tends to have a reputation that affects a certain socioeconomic group, but that's not true. It does not discriminate," she said. "As I've learned through other people reaching out to me, you really don't know what goes on in people's lives. And it just changes the way that you view it, and the seriousness of it, and it's so widespread. It touches all groups of people."
"We want to make resources available if we have the means to do that. My daughter's case has really brought an awareness that the community didn't have before. After we caught our breath, and got ourselves focused, it's about trying to make something wonderful out of something horrible. The support of everything we've tried to do has been amazing," Greer said. 
She said the bracelets not only bring awareness, they give people a chance to talk about their experiences and know they're not alone. "There are people who will listen and there are ways out," she said. 
HorseFeathers has sold several hundred of the Erica Owen Memorial Bracelets, which are available locally at Peacocks & Pearls and online at www.horsefeathersgifts.com.