As a survivor, Tammy Thompson bravely addressed the congregation at BridgePointe Church:
"It is important that you know that I am not special, we are all made in His image. So the same God that cured my incurable cancer, which is my cross, can also heal whatever cross you may have."
Tammy is best known as wife to Todd, Mom to three sons and two stepdaughters, and one of her favorite titles is Mammy to her five beautiful grandbabies. However, she was bestowed a new title, cancer warrior, in 2018, when at 52 she was diagnosed with inoperable, incurable, stage IV cervical cancer.
Just as the family was saying goodbye to Tammy's beloved aunt, who courageously fought ovarian cancer, and funeral arrangements were being made, Tammy found herself experiencing severe abdominal pain.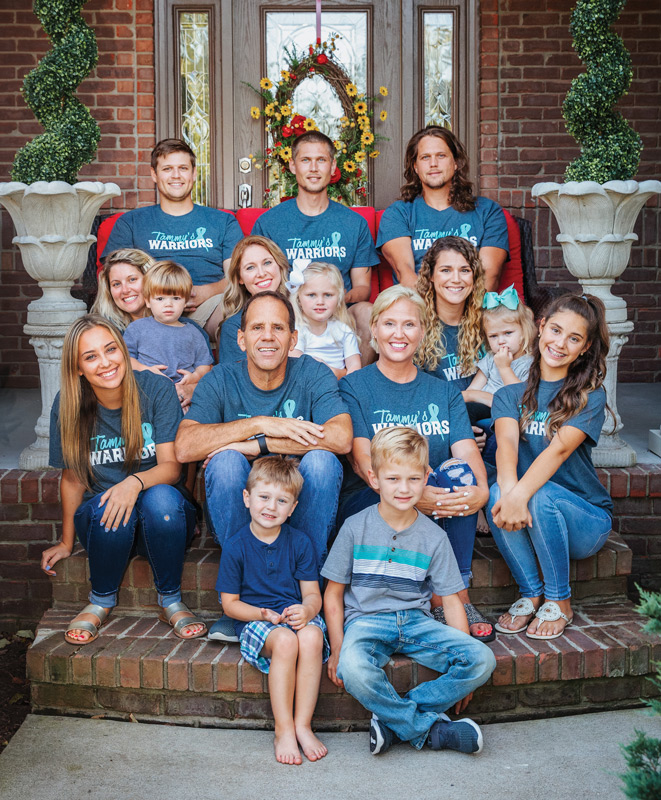 Tammy couldn't bring herself to tell her mother at that time, as she was grieving the passing of her sister. Tammy says, "She just knew I was sick. I knew I was sick. I was babysitting my grandbabies, five under the age of five, and had to lie down due to pain."
Physicians initially thought Tammy's pain might be the result of diverticulitis, but she found herself back to see a doctor as pain progressed.
Less than a month before her diagnosis, she listened as her worship minister shared that his mom had been diagnosed with breast cancer, and his mom said "either I beat this or I go and wait in paradise." Only days later, Tammy knew that message was meant for her, regardless of cancer, because her faith assures that she will live together in eternity. She either beats it or doesn't. It's a win-win.
On May 8, 2018, while her husband was gone to church, she received the call that revealed the words that no one wants to hear: "Is someone with you? You have cancer."
Tammy had too much to live for, with nine kids at her house on any given day. It was a lively and fun place to be, and there was no room for cancer in that home, with all of the kids, love and laughter. She felt at peace, and audibly heard from God that the doctor would be used to heal her. Tammy says, "I have learned to differentiate Satan's voice from God; if it causes chaos it's from Satan. If your joy is stolen, it's not of God." She chooses to listen to the voice of the joy giver.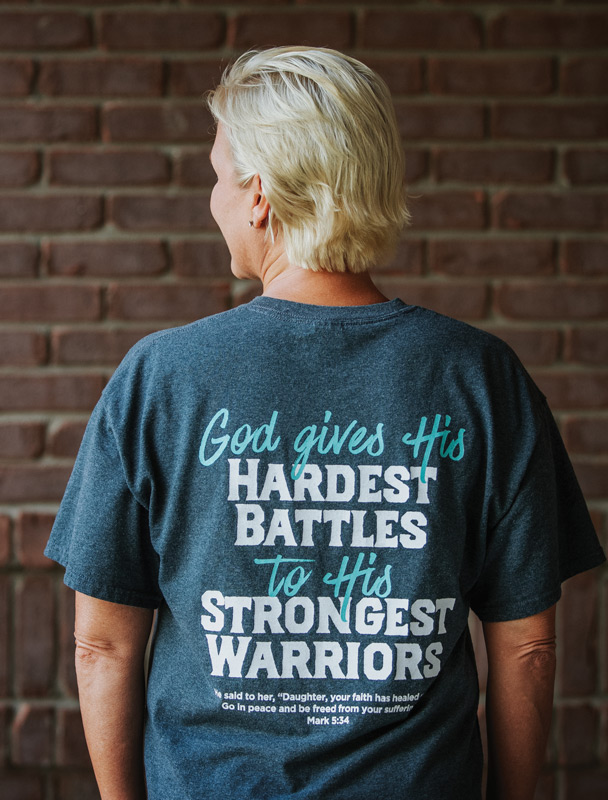 With a faith that could move mountains, just 10 days later, she entered Owensboro Health Regional Hospital for pain management. About 200 people gathered for a prayer service and shined lights from the courtyard to her room, as she and her husband Todd shined a light from their room to the courtyard.
Twelve hours after the prayer service, Tammy felt the pain had subsided considerably. The service had been a testimony to the staff treating her. They remarked, "Chemo doesn't work that fast. It was your prayer service".
Within five months, upon a return visit to her oncologist, he informed her that all tumors had been resolved and said he hadn't seen anything like this in his 27 years of treating cancer.
Though Tammy told her congregation she wasn't special, her faith, her family and her friends know otherwise. She has bravely battled the Goliath that is cancer, and says with a beautiful smile on her face, "My Cancer, my cross, my blessing!"