Guys like Clint Eastwood, Liam Neeson, Harrison Ford, and countless other Hollywood leading men have acted in films whose plots could have come straight from a day in the life of Ralph Basham.
His stunning resume includes: Secret Service field agent; Director of the Secret Service; Commissioner of U.S. Customs and Border Protection (the largest federal security force in the United States government) for the Department of Homeland Security; Director of the Federal Law Enforcement Training Center; and Chief of Staff for the Transportation Security Administration when it was formed after 9/11.
Altogether, Basham has served at the pleasure of every U.S. President since Nixon.
After retiring from government service in 2009, he used a lifetime of knowledge and personal experience to form Command Consulting Group, a Washington, D.C.-based international advisory firm.
But surprisingly enough, as a boy in Owensboro, Basham had no interest in going into law enforcement whatsoever. Growing up, he had his sights set on major league baseball, but after finishing grade school at Blessed Mother and graduating from Catholic High, those plans never came to be.
In 1963, he followed his sweetheart, Judy O'Bryan, to Washington D.C. after her military father was transferred to the Pentagon. As fate would have it, his next door neighbor happened to be an agent in the Secret Service and convinced Ralph to apply.
Ralph and Judy did get married and raised three kids. They are still happily married and are now enjoying 12 grandkids.
"It's been an interesting career, to say the least," Basham told me during this interview. "I'm blessed to have the life that I've had. But I've got to thank Judy for that for putting up with all this for the past 52 years."
Owensboro Living is incredibly grateful to Mr. Basham for reminiscing with us his about career of service. We hope you enjoy reading this interview as much as we enjoyed writing it.
What memories do you have of Owensboro?
I grew up on Breckenridge Street in the 40s and 50s. It was a great town to grow up in, and I really enjoyed it. I still have three sisters in Owensboro, and my brother-in-law David Boswell, so I still have close ties to Owensboro. It has changed a lot, and I enjoy going back and visiting.
What can you tell us about your time in the Secret Service?
I interviewed in February of 1970, and was hired that August. I started as a Special Agent in the Washington Field Office. I was director of the Cleveland Field Office for a while, and then back in Washington, I was in charge of Vice Presidential Protective Division, and also served as Deputy Assistant Director of the Office of Training. At that time, I had 28 years in the Secret Service.
What was Vice Presidential Detail like?
Well, the Secret Service serves a dual mission. The Secret Service was formed by the Secretary of Treasury following the Civil War to combat counterfeiters. The White House created the agency on April 15, 1865, which coincidentally was the day Lincoln was shot. Today, the Secret Service is still responsible for currency and things like cybercrime or any crime against the Treasury documents or funds.
Then in 1901, the Secret Service also began protecting Theodore Roosevelt after assassination attempts on Presidents Garfield and McKinley. Today, we're not only tasked with protecting Presidents, but also Vice Presidents and Heads of State.
It's a stressful job that requires a lot of travel, but it's a wonderful mission. We're charged with protecting some of the most powerful people on earth. I enjoyed every minute of it.
What's most exciting about working for the Secret Service?
Watching history as it's being made. When you're traveling with the President or Vice President, you're watching history as it takes place right in front of you.
And most difficult?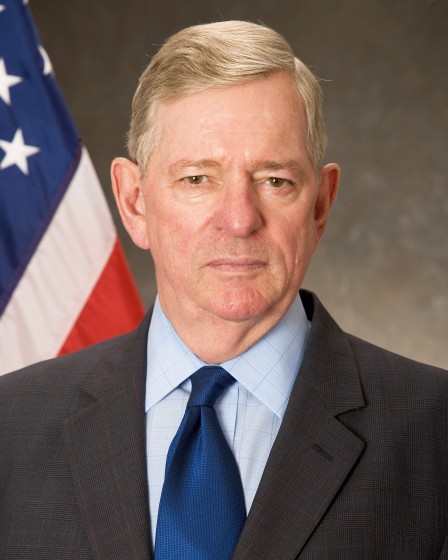 The most difficult of the protective side is finding the balance between keeping the President safe and secure while still allowing him to be accessible to the people. For example, in '72, George Wallace was shot campaigning. We knew there were threats, and we had security in place, but he wanted to be out with the crowd shaking hands, so that's what he did and that's when he was shot. We do know that Bremer (who shot Wallace) was stalking President Nixon, too, but couldn't get to him because of too much security.
When you succeed in that balance between protecting effectively but still keeping things seeming normal, it's very rewarding. The same is true for border patrol and TSA, too.
For example, after 9/11, it was taking 12-15 hours to get through the borders, and TSA in airports took a long time, too, so it took us a while to find that balance there. But we have found that balance, and we now have a good system in place for protecting people from the bad guys, whether it's intentionally crashing a plane, or a bombing, or online cybercrime.
As the Director of Secret Service, what did you look for in a recruit?
I always described it like we want the B or C students. I look for someone who is well balanced, that has life experience and an interest in law enforcement.
Today's applicants are spectacular. I don't think I could have gotten in if I applied today (laughs.) In 2014, the Secret Service opened 100 positions and got 14,000 applications.
In all of your roles, your job has brought you face to face with evil. How do you protect yourself from becoming disillusioned or bitter or scared all the time?
You have to focus on the positive. And you can't take it personally. Our job is to protect the American way of life so that people can go to work or church or sporting events and other gatherings without fear. It is a great responsibility. And it is a critical mission. But I've got 12 grandkids. I want them to grow up the way we did. That's what motivates me.
Will you describe what Command Consulting Group does in layman's terms?
There are two aspects to what we do at Command Consulting Group. The first is security consulting, where we work with friendly foreign governments to enhance their own security systems based on our experience from four protective agencies.
The second aspect is working with companies who want to do business with those governments by producing products. For example, Customs and Border Patrol is looking for a multi-enforcement aircraft for border security, so we're working with plane manufacturers to help them understand what CBP is looking for, and we help them navigate all the rules and regulations. The last thing that plane manufacturer wants to do is spend millions of dollars on a prototype that can't be used. Things like that.
What do you enjoy about your consulting work?
I still feel like I'm in the business of protecting our homeland. I know this field. I know the space. I have the experience. Knowing that I can still contribute is very satisfying.
Looking back on your career in all those agencies, what stands out the most?
I can't give enough credit to all the men and women who put their lives on the line every day so Americans can enjoy our daily freedoms.
Take this campaign season, for example. These men and women are doing a fantastic job. The job is stressful. It's difficult. It's incredibly challenging. It can also go unnoticed. All we hear on the news are the negative experiences.
And I can't stress enough that we are more secure today than we were on 9/11. Since we started TSA in 2001, I guarantee you Americans are much safer now than we were on September 10.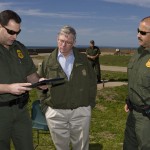 Career at a Glance
1970 – Secret Service Special Agent in Washington Field Office
1998 – Director of Federal Law Enforcement Training Center (Appointed by President Clinton), overseeing training for federal agents, and training programs for state and local law enforcement.
2001 – Chief of Staff for TSA (Appointed by George W. Bush), building TSA from the ground up and overseeing hiring of security director for 429 major airports.
2003 – Director of Secret Service (Appointed by George W. Bush).
2006 – Commissioner of Customs and Border Patrol (Appointed by George W. Bush), responsible for border security and trade inspection. President Obama asked him to stay on. Basham retired in 2009.
2009 – Founded Command Consulting Group.