You can't help but gasp as you walk into the home of Travis and Tara Estes. Decorated top-to-bottom with all things Halloween, the decorations take you back to childhood – a time when haunted houses, candy collections and carved pumpkins served as ingredients for a magical holiday season.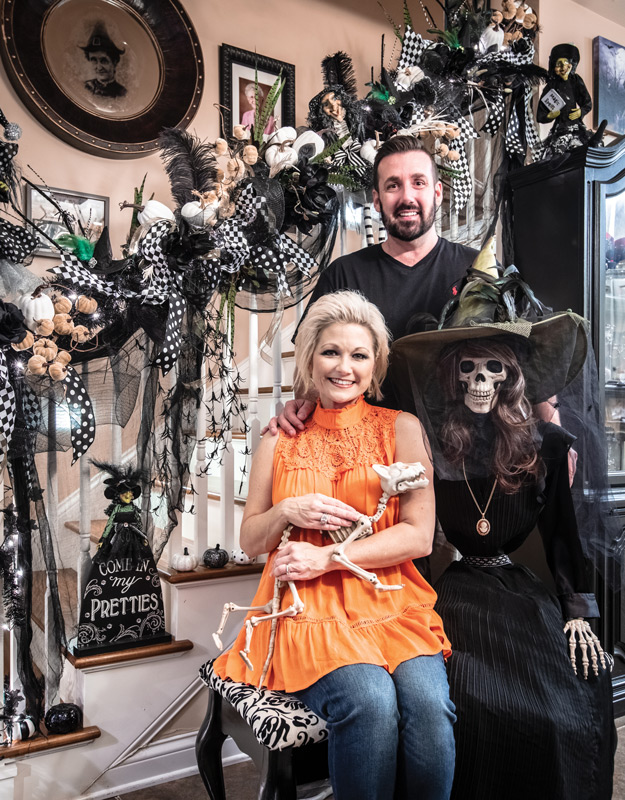 At the Estes residence, that magic is not only alive and well, but it's thriving in new, imaginative ways.
Upstairs is a room decked out in witch figurines, lit-up haunted houses and, last but not least, a Halloween "witch tree." 
"I kept it up last year through Christmas because it's just so pretty," Tara said. 
Covered in all things black, orange, green and purple, and beset with white lights, the witch tree is one of three Halloween trees the couple displays throughout their house each year.
Downstairs, the walls are adorned in tombstones, giant spiders, pumpkins and, of course, more witches. The couple finds decorations at different venues, including Goodwill, flea markets and Hobby Lobby. 
Travis makes a lot of the decorations by hand, using Tara's vision as his blueprint.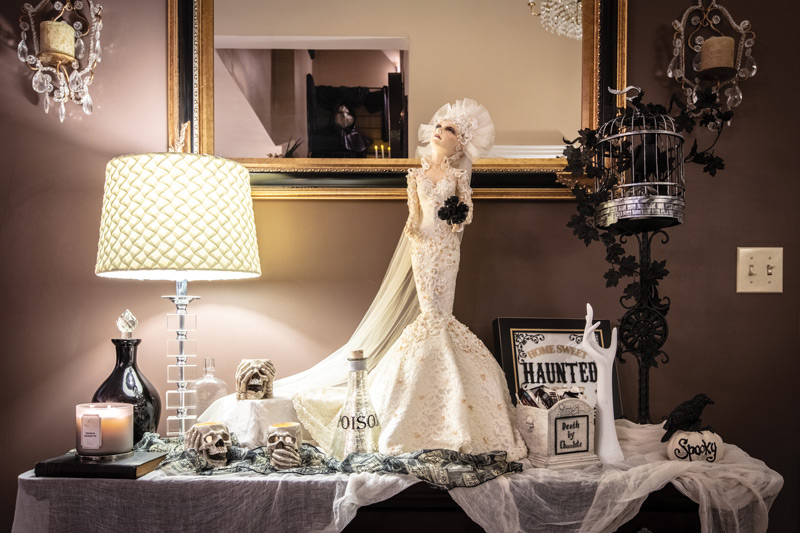 "Whimsical is not really my jam—I'm classical," Travis said. "But I think both of our styles mesh really well."
While much of the house is a product of Tara's quirky, unique style, the classics include a framed picture of Frankenstein's monster drinking a martini, and a Frankenstein-inspired centerpiece for the kitchen table that uses the head of the monster, surrounded by lanterns and gray and white ceramic pumpkins. 
As the couple is hugely inspired by music, a backyard display will soon include a "27 Club" that features tombstones of musicians who died at age 27.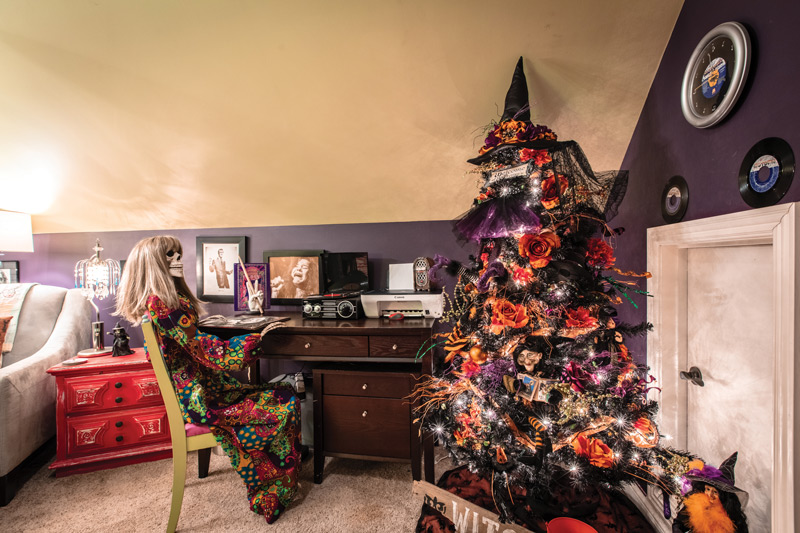 "That's my favorite thing," Tara said. "I do it every year." 
A "creepy room" boasts dozens of wickless candles, eyeless figurines and monsters lurking in dark corners. On a regular day, this space serves as a guest bedroom, but it is transformed to fit the Halloween theme each fall. 
"We do this for ourselves because we love the holidays, but we do an open house every year for charity," Travis said. 
Residents can walk through the home at the open house and see the decorations. All the couple asks from those who attend is that they bring something to donate to the charity of the Estes' choice.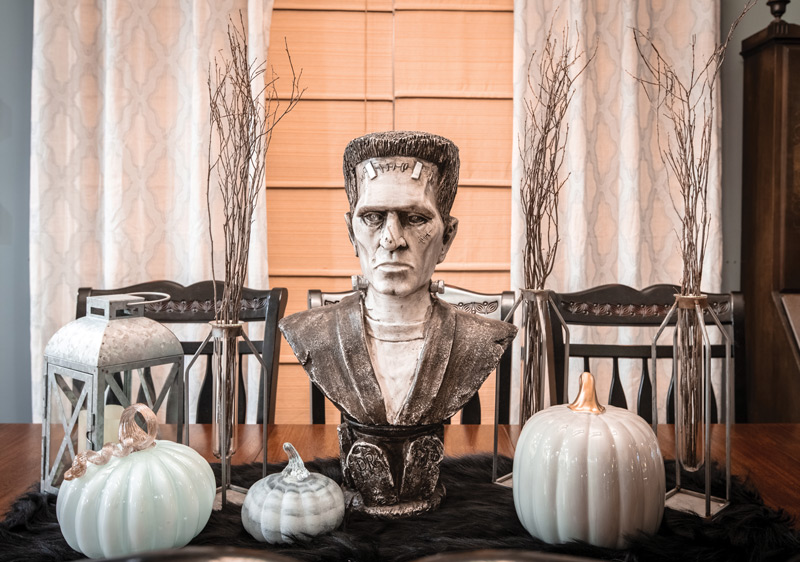 "The Help Office is always involved," Tara said. "Last year we also did Fresh Start for Women. One year we picked the Pitino Shelter. On Facebook, I'll say, 'This is the charity, this is what they need.'" 
Tara said she was inspired to merge her love for Halloween with charitable giving because of her upbringing. Not only was she poor growing up, she said, but she wasn't able to celebrate Halloween because of her family's religious beliefs.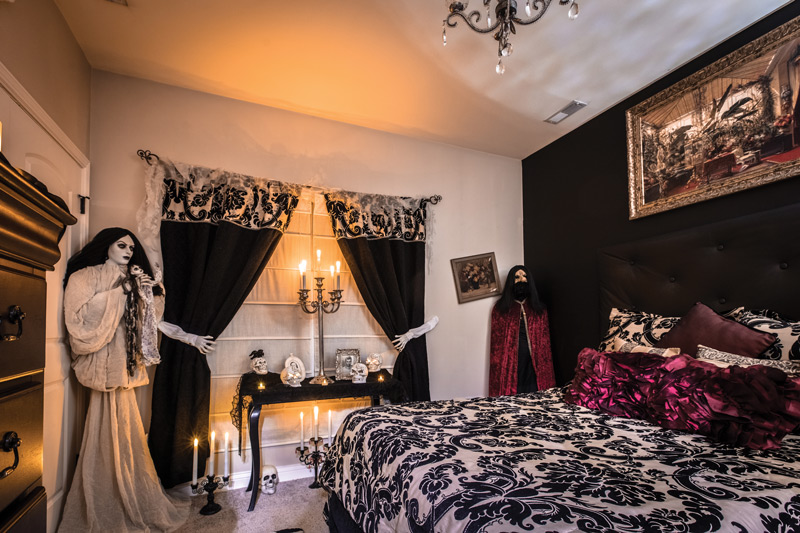 "We don't have kids, it's just us, and we decided to have fun with the holidays, and with life," Travis said. "And we're going to give back to the community while we're doing it." 
The Estes' open house will run from 6-9 p.m. on Saturday, October 26. The couple will soon make a Facebook post with a list of items needed for the charity of their choosing.