Preparations are underway for the 12th annual ROMP: Roots and Branches of Bluegrass music festival June 24-27 at Yellow Creek Park. As always, this year's lineup is a beautifully crafted mix of traditional artists, up-and-comers, regional favorites, and seasoned national touring acts. Just to give Owensboro Living readers a sampling of the broad spectrum of talent to expect at this year's festival, here are a few artists to really be excited about:
Punch Brothers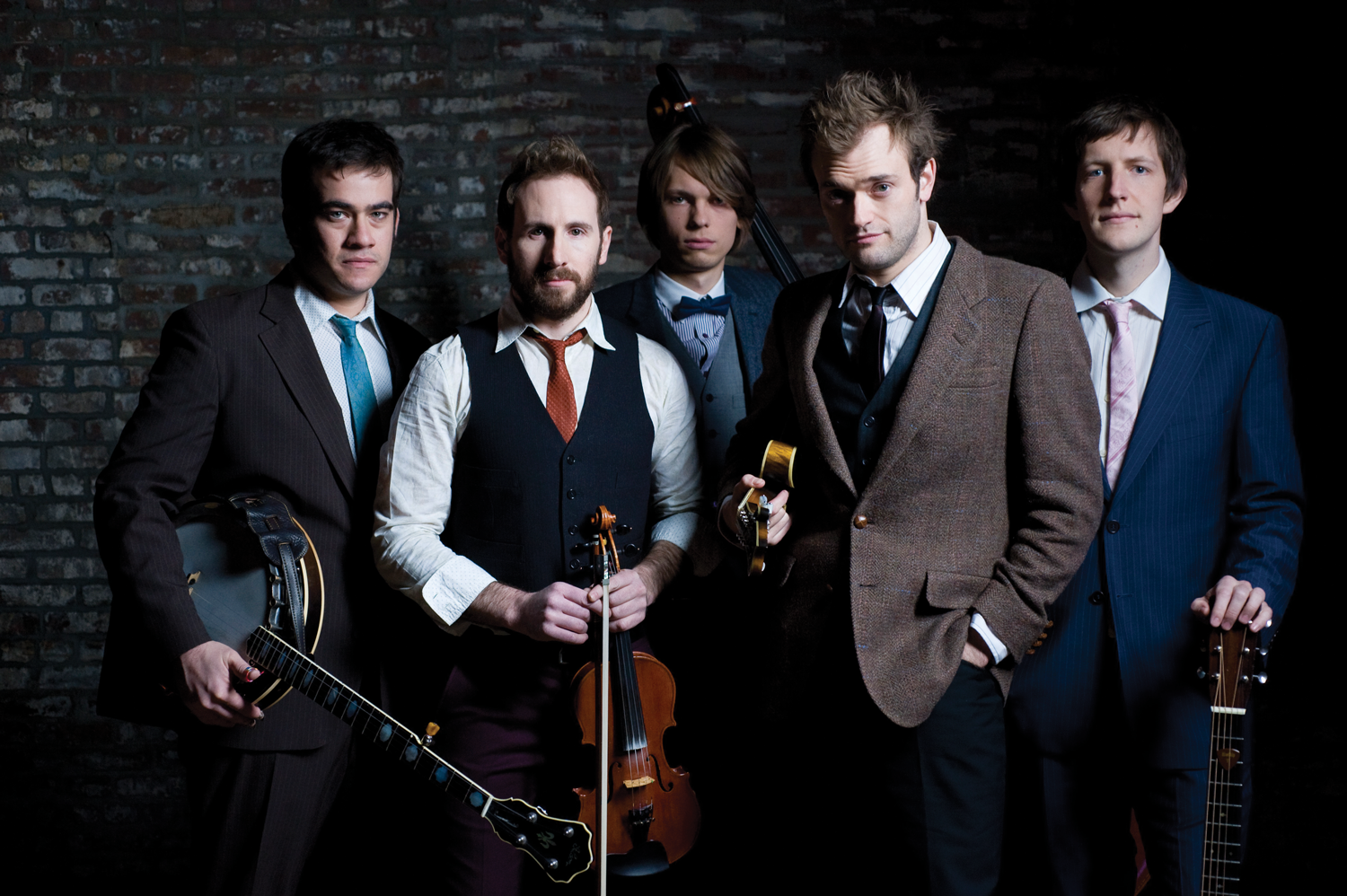 American Songwriter Magazine called the Punch Brothers "A 21st century version of the Bluegrass Boys." Lead by mandolin virtuoso Chris Thile (formerly of Nickel Creek), Punch Brothers are now touring in support of their newest album, The Phosphorescent Blues (Nonesuch Records) as they make their fourth appearance at ROMP.
Punch Brothers are extremely popular at many festivals because of their live performances. "Their live shows cultivate a sense of connectedness between the band and the crowd, especially in festival settings," says Katie Keller, Director of Marketing at the International Bluegrass Music Museum. "That's the beauty of the Punch Brothers." Since their first performance at ROMP in 2011, the band has consistently been one of the most requested. With material from the new album, fans should be very excited about this year's performance.
Del McCoury
As a member of Bill Monroe's Bluegrass Boys, an inductee in the International Bluegrass Hall of Fame, a member of the Grand Ole Opry, and a recipient of the a lifetime achievement award from the National Endowment for the Arts in the field of folk and traditional arts, Del McCoury is a living legend. Throughout his career, he has won 31 International Bluegrass Music Association awards, including "Entertainer of the Year" four consecutive times.
Del's first appearance at ROMP, back in 2007, was actually rained out, but that didn't stop him from playing an impromptu one and a half hour set with his band, along with Marty Stuart's band, under a tent by flashlight for about 100 lucky fans. He has since played several times and is always a crowd favorite. Last year's performance was particularly meaningful as Del was awarded the IMBA Hall of Fame plaque onstage during ROMP.
"What I love about Del is he has been around since the beginning of Bluegrass," Keller said. "He has seen the growth and progression of Bluegrass from where it started to where it is now, but he has stayed very traditional and kept his classic style. He's a real class act."
Jenny Beth Willis
After attending ROMP for many years as a fan, Owensboro vocalist Jenny Beth Willis will be making her on-stage debut at this year's festival. Jenny Beth has gained much recognition over the past several years by appearing at the Lanham Brother's Jamboree, playing around town at various events, and most notably by making it to the final 20 girls on Season 12 of America Idol.
So what does a longtime fan think about being on the other side of the stage? "I can't wait! I've been going to ROMP a long time so it's really exciting to be on the same stage with all these other awesome artists." Jenny Beth says she's been preparing a special set of songs for ROMP and has even invited a mandolin player to join her. "I love Bluegrass and I'm looking forward to playing mostly traditional Bluegrass songs with just a few originals."
After graduating from Owensboro Catholic High School, Jenny Beth just finished her freshman year at Trevecca Nazarene University in Nashville, where she is majoring in music business. Her self-titled EP is available on Spotify, iTunes, and Amazon. WBIO has been playing three of Willis's original singles, "I Miss You," "Runaway Heart," and "Country Feel."
Annabelle Watts
Philpot's young fiddle phenomenon, Annabelle Grace Watts, will be making her ROMP debut this year, as well, backed by a band of accomplished musicians from Alabama and Tennessee. Don't let her age fool you though (she's only 13). She is certainly ready for the big stage! Annabelle has been a student of Randy Lanham since she started playing fiddle at age 7. In 2014, at only 12 years old, Annabelle won the Galax Old Time Fiddler's Contest in Galax, VA, the Smithville Fiddler's Contest in Smithville, TN, and the Loudon Fiddler's Jamboree in Louden, TN.  Recently, she has performed at the Lanham Brother's Jamboree and made several TV appearances – including the Shotgun Red Show, Woodsongs on PBS, and Song of the Mountains on public television.
Watts recorded her first EP entitled Forward Motion at The Rec Room in Nashville. It was released in February, has been played on several Bluegrass stations, and is available on iTunes and her website, www.annabellewatts.com.
When asked about playing at ROMP, Annabelle said, "It's a great opportunity and I'm glad I was asked to play. We're going to have a great time!" Annabelle describes her style of fiddle as "happy, upbeat, and lots of fun" with hoedowns and waltzes.
Phoebe Hunt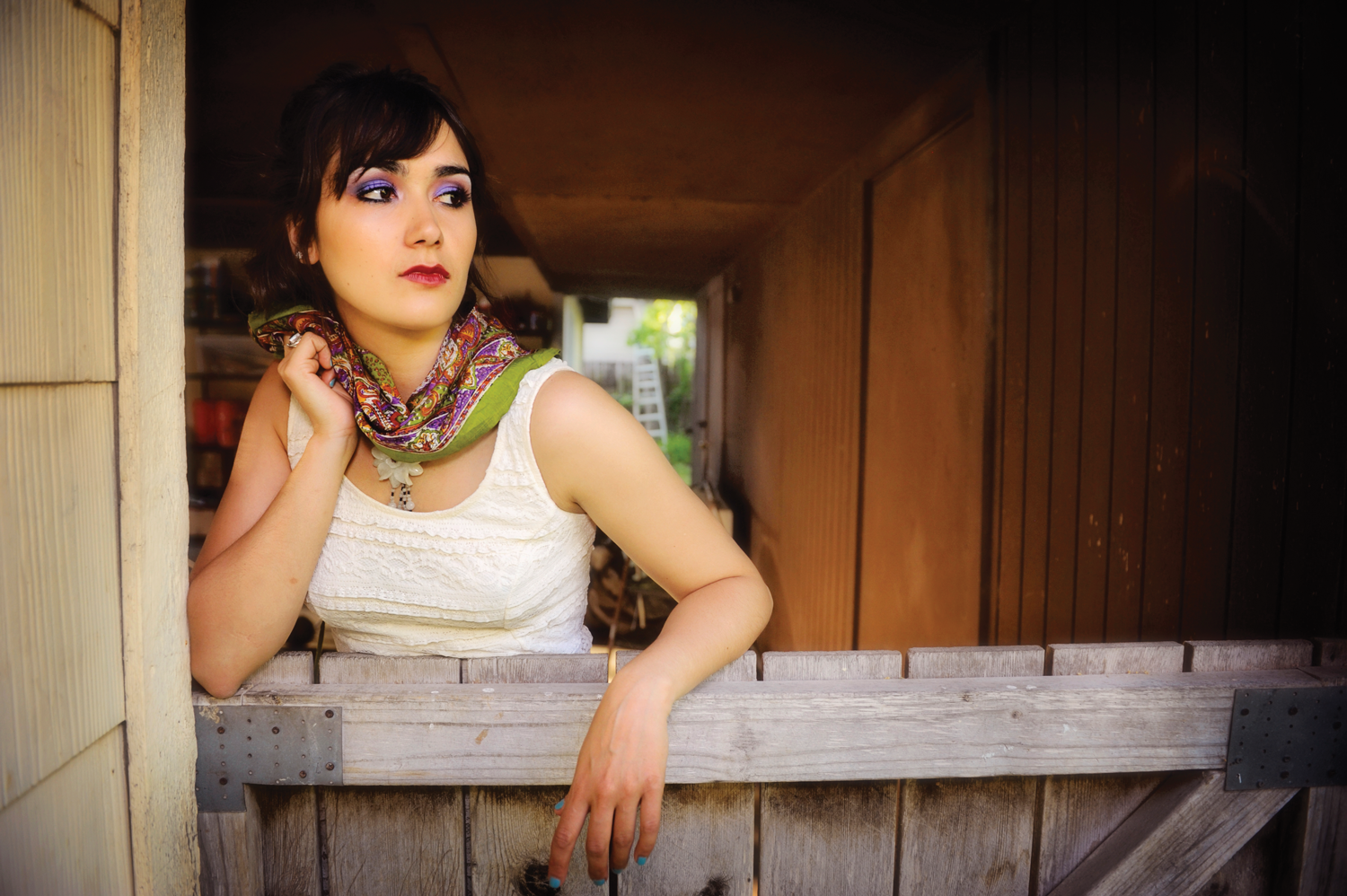 Originally from Austin, Texas, Phoebe Hunt has come to feel very "at-home" in Owensboro. That is due to a late night jam at The Miller House following her performance at ROMP last summer, which lead to a return performance at the Miller House while on tour in September. Hunt was also invited to be a part of the "Bluegrass in the Schools" program this past January, and will make her second appearance at ROMP this year.
"I'm excited to come back to ROMP because last year I felt so much inspiration and creativity being there," Phoebe said. "ROMP is the perfect combination of a small, intimate feel with the fans, but it also has a big festival vibe with the big stage and such a large crowd."
This year, Phoebe is bringing a trio with her to debut a new sound at ROMP, which she describes as "both loose and tight with freedom to roam musically, even though it's stripped down to a cello, mandolin, and fiddle." Complimented by Phoebe's jazz-inspired vocal delivery, it ought to be a fun set to hear.
To read more about all the artists appearing at ROMP, visit www.rompfest.com.
[tw-divider]ROMP 2015[/tw-divider]
WEDNESDAY
PIONEER VILLAGE – YELLOW CREEK PARK
5:00 Red Ember
6:15  Whiskey Bent Valley Boys
7:30 Caribou Mountain Collective
8:45 Kevin Dalton & The Tuesday Blooms
10:00 Andy Brasher Band
THURSDAY
YELLOW CREEK PARK – MAIN STAGE
4:00 Vickie Vaughn Band
5:15 Dismembered Tennesseans
6:30 Hass Kowert Tice
7:45 Frank Solivan & Dirty Kitchen
9:00 The Lone Bellow
10:30 Punch Brothers
PIONEER VILLAGE – YELLOW CREEK PARK
12:00 Frank Solivan & Dirty Kitchen
1:30 Christopher Gold
 FRIDAY
 YELLOW CREEK PARK – MAIN STAGE
10:00 Kings Highway
11:00 Jenny Beth Willis Band
12:15 Dunderhead
1:30 Caribou Mountain Collective
2:45 Luke Bulla
4:00 Phoebe Hunt
5:15  Balsam Range
6:30 The Fairfield Four & The McCrary Sisters
8:00 Del & Dawg
9:30 Sam Bush Band
11:00 Special Guest TBA
PIONEER VILLAGE – YELLOW CREEK PARK
12:30 The Giving Tree Band
2:00 Rollin in the Hay
SATURDAY
YELLOW CREEK PARK – MAIN STAGE
10:00 KY BlueGrass AllStars
10:45 Annabelle Watts
11:45 Old Salt Union
1:00 10 String Symphony
2:15  The Lonely Heartstring Band
3:30 Grisman Leslie Hargreaves Smith
4:45 Billy Strings & Don Julin
6:00 Sierra Hull
7:15  Hot Rize
8:40 John Prine
10:30 Leftover Salmon
 PIONEER VILLAGE – YELLOW CREEK PARK
12:00 The Brothers Comatose
1:45 Old Salt Union