Back and Bigger Than Ever
Photos by Jamie Alexander
After an amazing turnout for the inaugural event, Owensboro Burger Week is back for round two – much to the delight of Owensboro restaurants and their customers.
"Burger Week is back and bigger than ever. We're so excited that even more restaurants are participating this year than last. You'll have plenty of options to try all sorts of different burger creations," said Dave Kirk, Visit Owensboro Destination Management.
Visit Owensboro, in partnership with the City of Owensboro, is excited to confirm 33 local restaurants participating in the second annual Owensboro Burger Week taking place March 1-5. Each restaurant will offer a featured burger for just $7, including tax, during this special culinary week to showcase an American classic.
So what was the inspiration behind the event? According to Kirk, "I was really just looking for something positive to bring to the community during the pandemic. I knew the restaurant industry was hurting, and thought burgers would be a good way to jumpstart some business for them, especially in the to-go space."
And if jumpstarting business was the goal, the mission was a huge success. According to Kirk, 11,606 burgers were sold for $6 each in 2021. The 24 participating restaurants saw an average of 245 percent growth in burger sales for the week, and over $69,636 were spent in just five days on burgers sales alone.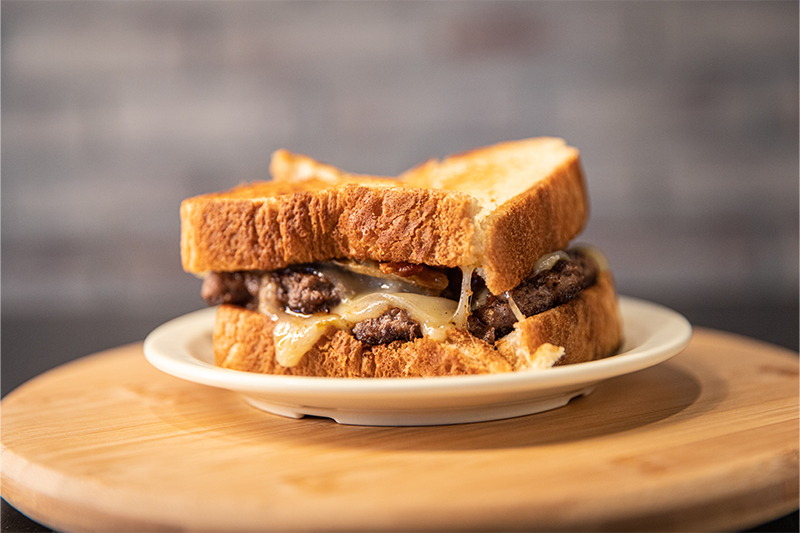 This year, the complete list of all participating restaurants, along with a description and picture of their featured burger, can be found at owensboroburgerweek.com. And be sure to check out our map, displaying all of the locations where you can get your hands on one of the tasty featured $7 burgers during Burger Week.
The 33 participating restaurants will compete for burger bragging rights. Throughout the week, the featured burgers will be randomly purchased from each participating restaurant and an independent group of judges will score each burger experience based on numerous categories, with the best score being declared "Burger Week Best Burger 2022."
"Burger customers also have a shot to win. Customers who use the hashtag #owensboroburgerweek, when taking a picture of you eating a burger at three (3) or more participating restaurants throughout the week on Facebook or Instagram will also be entered into a prize drawing for two (2) great prizes thanks to our sponsors. First place will receive a Mini Green Egg Max from Green River Appliance, and second place will receive a BBQ grilling meats package from Hill View Farms," said Tim Ross, City of Owensboro Public Events Director.
An event of this magnitude wouldn't be possible without participation from local restaurant owners, the people of Owensboro, and, of course, generous donors.  This year, Owensboro Burger Week is made possible thanks to great support from local and state sponsors including the Kentucky Beef Council, Independence Bank, Green River Appliance, and Hill View Farms.